Resilience Impact in Coaching
Resilience Impact in Coaching
Join Jenny Campbell, world-leading resilience expert and our Academic Director of the Resilience Accreditation Programme for this one day deep-dive into resilience and its impact on your coaching practice.

Upcoming dates:
06 December 2022 - 06 December 2022
UK/Live Virtual Sessions
09.30am - 4.30pm GMT £240 + VAT
Given our post-covid, uncertain world, this starter workshop will enhance your understanding of resilience as a key strategic capability enabling your clients to adapt to change.
The day will weave the latest research on Healthy Organisations, the Resilience Engine's core resilience theory plus real case studies as a practical way of exploring what resilience means to you and your clients. Case studies will be drawn from both individual and team coaching contracts.
Resilience coaching sharpens the coaching saw. It helps you make more clear choices and ethically backed decisions on how you support your clients. Resilience accounts for your clients' experience of stress, control, and change and explicitly works to enable higher adaptability in clients so they can move towards their goals more successfully and easily.
Whilst the world has awakened to the issues and impact of Mental Health as a result of the pandemic, organisations are still not clear how to bring resilience into the heart of supporting the workforce. This workshop will explore what Healthy Organisations do, why they perform better than others, and how you as a coach, internal or external, can bring this thinking into your day to day practice

What you will learn
How you learn
Insights from the recent research into Healthy Organisations, and why they have higher performance and more healthy workforces.
The core resilience theory based on the foremost research model, the Resilience Dynamic®
How the Resilience Dynamic® can be used in practice to understand a client's current resilience level.
The links between resilience, stress, wellbeing and performance – by examining case studies to take the ideas into evaluating your own clients' resilience and also explore your own resilience.
Led by Jenny bringing real case studies from the Resilience Engine's extensive practice, you will explore what resilience is and how it can show up via the frame of the Resilience Dynamic®.
Based on the content of the book 'The Resilience Dynamic®' by Jenny Campbell, you will be working in small groups, with whole group summation to look at some of the ways that resilience shows up and how to adapt your practice to enable clients at different resilience levels.
Your learning experience
Learning is shared through virtual sessions and the whole learning group which is facilitated by the faculty.
Your learning and development are always supported in a safe environment to encourage curiosity and reflection on how learnings from the case studies may apply to your own practice.
Accreditation
This one day workshop will provide a certificate of attendance 6 CPD hours.
This programme does not provide CCEs.

Who is this programme for?
Practicing coaches of all levels, HR practitioners and organisational design professionals.
How many people will be on the course?
This programme is limited to 30 participants to ensure a high-quality learning experience.
Is the course residential?
You can apply for the workshop online. If you would like to find out more before applying, please do not hesitate to contact us and we will be delighted to help you in any way we can.

Is there any pre-course work?
You will receive a copy of the book, 'The Resilience Dynamic®' by Jenny Campbell and will be asked to read a couple of short sections as preparation for the workshop.
You will work with our team of highly trained and experienced resilience coaches.
How much does the programme cost?
Th is half day programme, including the book, costs £175 + VAT.
What does the programme fee include?
Face to face programme price includes all study materials, refreshments and lunch.
If a virtual programme - lunch and refreshment will not be included.

Any requirements about where/how we show up?
For virtual sessions ensure that you have a quiet comfortable space without any interruptions.
Course Faculty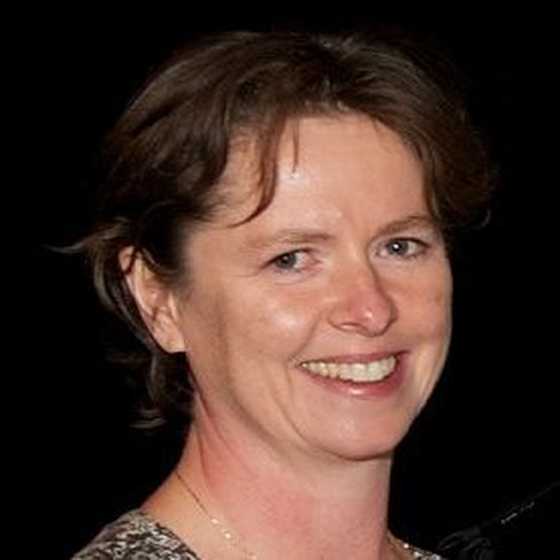 Jenny Campbell Consultant Coach & Faculty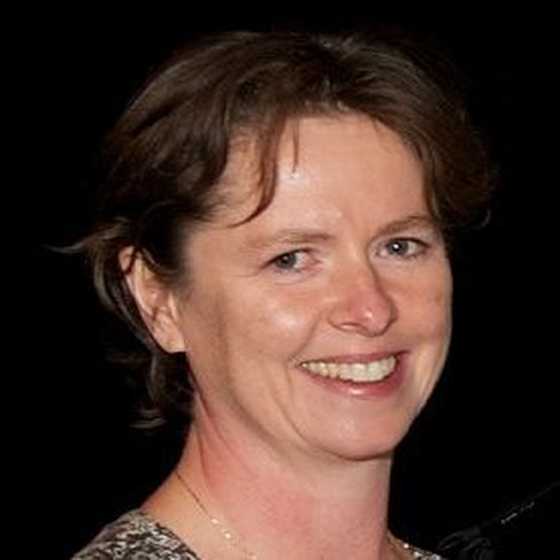 Jenny Campbell
Jenny is a senior executive coach and resilience researcher. The two practices go hand in hand, providing rigorously researched insights together with tools and techniques for enabling the development of resilience in others. Jenny is dedicated to furthering our understanding of resilience in order to create the highest healthy and sustainable success possible. This is for individuals, teams, organisations, and more recently, communities. Her primary aim is to make the incredible 'deep and simple' findings of her research accessible by all. She is a renowned public speaker on resilience, and brings her work out through publications and direct work with organisations and communities. She is CEO of The Resilience Dynamic®, a business bringing the research findings into the world in an accessible way. The services include workshops, e-learning solutions and an accreditation programme which accredits coaches and consultants to facilitate resilience development in others. She currently leads a research collaboration into Team and Organisational Resilience, using action enquiry as the main research method. Jenny has significant business and organisational experience through her commercial leadership roles in BP Europe, BT and O2. She has also worked in Strategy Consulting, helping high growth businesses. Jenny has led teams all across Western Europe, and has established technology partnerships between UK and USA companies.