Systemic Team Coaching ® Certificate with Peter Hawkins
a one off special programme with Professor Peter Hawkins
Systemic Team Coaching ® Certificate with Professor Peter Hawkins
in partnership with Renewal Associates
Led by Professor Peter Hawkins, this is a rare opportunity for coaches, HR and L&D professionals to take part in a programme in the UK with the world authority on systemic team coaching and author of respected and best-selling books on the topic.
Systemic team coaching drives powerful change at individual, team and organisational levels. This 3-day experiential programme, taking place in London, explores how to coach teams to consider both their internal dynamics and external stakeholders working with the connections and influences within and outside the team. Examining both internal and external aspects, the programme provides a valuable way of supporting teams to improve their productivity, performance and realise their full potential.
Upcoming dates:
18 July 2023 - 20 July 2023
UK/ etc Venues, Bonhill House, 1-3 Bonhill St, London EC2A 4BX
Programme background
In this programme, Professor Hawkins himself will guide you through the systemic approach to team coaching, which demands a wider range of competencies than individual coaching and traditional team facilitation and development. A key component of the approach is seeing the team and indeed the team's purpose, as the client and viewing individual members - including the leader - as a subset of that client system.The Systemic Team Coaching Certificate doubles as the foundation/first module for the Systemic Team Coaching Diploma programme.
Benefits for you
Benefits for your organisation
Provides practical interventions to use with your client teams
Improves your self-awareness and your authority, presence and impact
Gain confidence to engage with team focused projects
Structured framework for team coaching assignments
Helps you to aid your client teams in clearly understanding the impacts on them from the wider system
Learn how to manage difficult conversations
Improve your facilitation skills
Access to our community of practice
Become licensed to use the Team Connect 360 diagnostic tool
ICF accredited programme
Helps support teams in identifying and focusing on their purpose and provides clarity in their role
Establishes trust between team members
Ensures teams work to their strength
Improves individual team member and collective team performance and resilience
Helps develop collective leadership and accountability
Key components
Some pre-work is required for the programme - including viewing a short webinar, reading an article, case study and TC360 Report. This will provide a sound basis for understanding the Systemic Team Coaching process.
The programme will include:
Discussion and debate on the different aspects of systemic team work and team coaching
A business simulation to evoke the experiences of both coaching a team and experiencing being coached and applying the diagnostic TC360 Report
Sculpting and interpersonal exercises to understand team relationships
Guided peer supervision group to apply the model and methods of the Hawkins 5 Disciplines to a team you are working in/with
Work with our own group process as a way of engaging live with the interpersonal dynamics and psychological models

Learning Outcomes
Gain an understanding of the theory and practice of Systemic Team Coaching
Learn about why team coaching is becoming more and more important and the research on high performing teams
Adopt a working definition of teams and team coaching that you can test and utilise
Learn the Hawkins 5 Disciplines Model of team coaching:
Commissioning, Clarifying, Co-Creating, Communicating and Core learning
Learn different coaching interventions for each of the five disciplines
Learn the CIDCLEAR model of managing a coaching relationship, including how do you contract with the whole team
Learn how to apply and be accredited to use the Team Connect 360 diagnostic instrument for use with clients in step 2 of the STC process
Focus on Self as Instrument – utilising physical senses, rational, intuition and body-sense as the 'data collector' and sense maker
Work in teams to coach a simulated team situation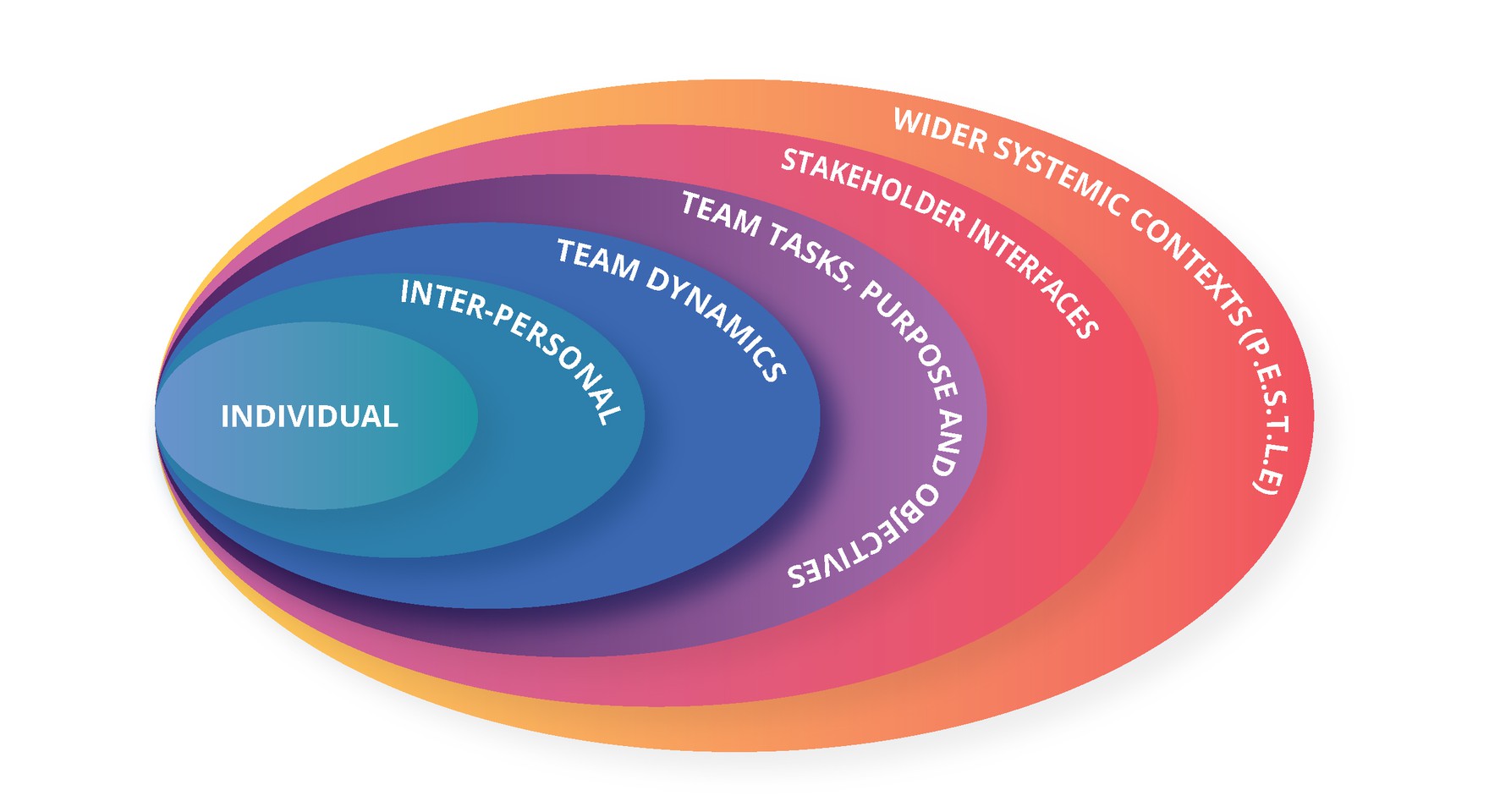 The systemic team coach views the team through six lenses...........generating value at the connections
Accreditation

The Systemic Team Coaching Certificate is accredited with the International Coaching Federation (ICF) for 19 CCEUs (Continuing Coach Education Units) - 3 Resource Development and 16 Core Competency.
Programme accredited by: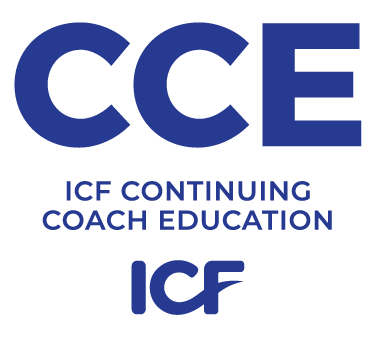 Team Connect 360 (TC360) Diagnostic

This online team diagnostic is based on the 5 Disciplines Model. On completion of this programme you will become licenced to use TC360 with your clients and gain experience on the programme interpreting a TC360 report.
Who is the programme for?
This programme is suitable to those who have experience in facilitation, coaching and developing teams or who have worked in organisational development.
People on previous courses have included:
Managers or team/group leaders
Human resource, training and talent development professionals
Organisational consultants
Chief executive officers, business owners and employers
In-house and independent executive coaching professionals
How many people will be on the course?
The maximum number of delegates allowed on programmes with Peter Hawkins is 30 as he is happy to take a larger cohort and rarely delivers this programme in the UK.
Is this course residential?
No. This programme is run in person in London.
You can apply for the Systemic Team Coaching Certificate online. This programme is available throughout the year but this special programme is the only one run by Peter Hawkins this year.
If you would like to find out more before applying, please do not hesitate to contact us and we will be delighted to help you in any way we can.

Is there any pre-course work?
There is approximately two hours of pre-course reading / viewing to help get all participants to the same starting point.
How much does the programme cost?
This special programme with Professor Peter Hawkins is £1,950 + VAT.

The Systemic Team Coaching Certificate runs repeatedly throughout the year and is offered in different locations. Due to its global nature, please check the price for the time and location of the course you are intending to book.
What does the programme fee include?
This in person programme price includes all study materials, refreshments and lunch.

Is funding available for my training?
Although we do offer financial help for our more comprehensive core programmes, we are unable to offer discounts on short courses such as the STC Certificate.
Should you wish to go on and study the Systemic Team Coaching Diploma, then the certificate programme counts as module one and you will be eligible to join the Diploma from module two at a reduced price.
About Professor Peter Hawkins
Professor Peter Hawkins Chairman of Renewal Associates, Honorary President, AoEC
Professor Peter Hawkins
Peter Hawkins is Honorary President of the Academy of Executive Coaching (AoEC). For the last 30 years he has been helping organisations in many parts of the world connect their strategic change, their organizational culture and their leadership development. He has written extensively about leadership, leadership teams, coaching and supervision. Currently his major concern is the growing gap between the increasing and changing challenges for individual and collective leadership and how leadership development is failing to evolve at the same speed. The AoEC Systemic Team Coaching suite of programmes, diagnostic tool and coaching are based on Peter's 5 Disciplines model which in used internationally. He regularly blogs and publishes papers on these and other topics. He also is also Professor of Leadership at Henley Business School University of Reading UK and Emeritus Chairman of Bath Consultancy Group, visiting professor at the universities of Bath and Oxford Brookes, chairs Renewal Associates and is enjoyably kept busy by his wife, three children and their partners, five grandchildren, and numerous hens, sheep, goats, steers and guinea fowl and large gardens where he lives on the edge of Bath in the UK.