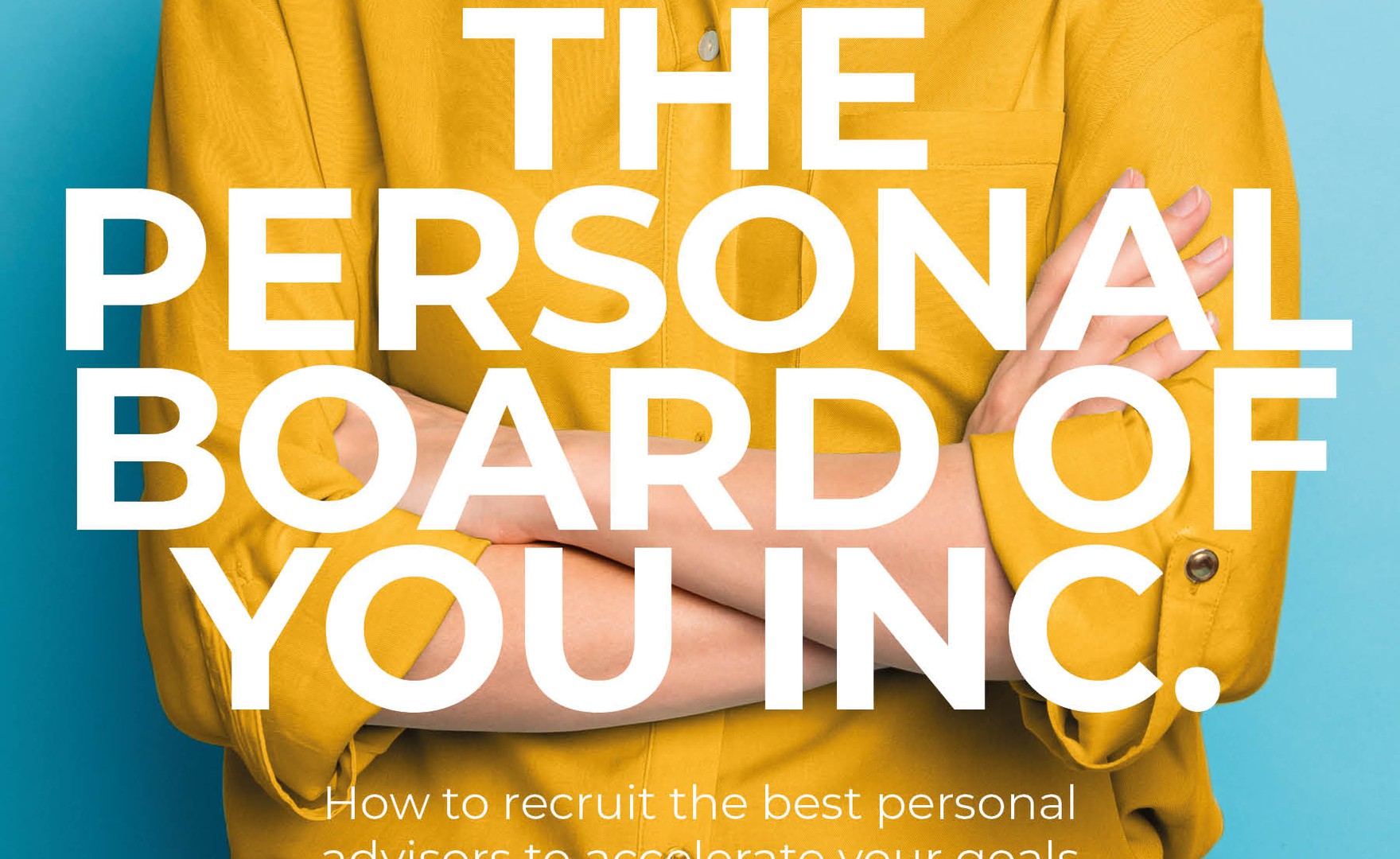 A Personal Board is a respected group of people, with whom you have regular contact, and whose advice you will carefully consider (even if you end up not acting on that advice). The Personal Board concept is an extremely simple one – that's what makes it so effective. It's highly flexible, extremely individualistic and remarkably quick to set up.

Before you select this amazing group of people who make up your Personal Board, let's consider some of the guiding principles that will keep you on the straight and narrow.
First principle: trust and respect
You are going to be sharing a great deal of your external self with your Personal Board: your career plans, your goals and your aspirations. You will also share a fair amount of your inner self: your reflections, your thoughts and your insecurities.
With respect comes trust. If you're not prepared to share all the details of your current situation – the context, your motivations and what makes you tick – the chances are that you'll omit some relevant information, which will result in deficient advice from your Personal Board
Transparency and vulnerability are needed, to present all the facts, so that any external advice can objectively drive the best outcomes. This will require a leap of faith, since some of the people you identify as new board members will start off as relative strangers.
As always, the final decision on the level of transparency rests with you, especially as to what constitutes the appropriate level of information-sharing. For example, when talking to a senior person or relative stranger, you might choose to give a précis of the core facts and a high-level view of what you're aiming to achieve. With a mentor or old friend, you'll have a more in-depth conversation and share your feelings about a situation.
What defines a respected person?
One of the biggest stumbling blocks when establishing a Personal Board for the first time is the tendency to only consider long-standing friends and colleagues as respected or trustworthy. This can restrict your Personal Board's future development to the point where it ceases to be objective.
When identifying respected contacts as potential Personal Board members consider their ability to remain confidential (you will be sharing your personal plans and vulnerabilities), their impartiality (their ability to remain unbiased, practical and considerate), and their integrity (how did they achieve their successes? Does honesty and humility feature in their backstory?). Respected persons could be younger, as well as older, and are likely to provide a different perspective.
Second principle: regular engagement
Corporate board members meet regularly to keep things shipshape. Similarly, as you move away from ad hoc advice and look to use your Personal Board strategically and for progression, you need to establish regular contact.
Regular contact doesn't necessarily mean every day, every week or even every month, but it also doesn't mean once in a blue moon. The ideal frequency of contact depends on the Personal Board member and how they are relevant to your goals. You will naturally speak with some more often than others at different stages of your progress.
By establishing regular contact, you can keep pace with your goals, your thinking and your commitment to your plan. If you go too long without talking to your Personal Board members, they might forget the context of your story or miss an important development in your career, so set a reminder or diarise to check in with each member, even if only for a chat.
Third principle: guidance and advice
Their advice, your decision
Your Personal Board is your 'brains trust' – your advisory council. It's there to guide you, advise you and bring you a fresh perspective. The keyword here, though, is guidance – it's ultimately your choice which path you choose.
The downside of organic advisors
One of the pitfalls of organically gathering advisors is that you will often be taking advice from people who have a vested interest in your career path.
If you take a moment to think about people you currently ask for advice, I imagine they will include some of the following characters:
• Peers: People striving for the same promotions/ pay rises as yourself
• Senior staff: People you work for or who have a stake in your success
• Business partners: Those with whom you have joint business interests
• Your life partner: The person with whom you share financial and personal goals
I am not suggesting you need to go out in search of completely impartial people, but it's important to ensure there is a balance among your advisors. Guiding and advising should be about helping you evaluate your options, but it's your path, your choice and your plan. You need to limit any possibility of manipulation for others' gain.
Your Personal Board is there to help, but just like a corporate board, it's down to the executives to make the final decision. In the case of You Inc., you are the CEO, so be confident in your decision making and don't worry about taking a different path. It's your expertise and judgement that should set you apart.
You are responsible for choosing whether to act on the advice you receive.
A huge thank you to Emma Maslen and her publishers Rethink Press for allowing us to share this adapted extract from The Personal Board of You Inc. written by Emma Maslen.
About the author: Emma Maslen helps female-founded businesses with funding, having become an angel investor in 2018 through Angel Academe. Attributing her career success to the network seeded in the early stages of her career and fostered throughout her last 25 years in business, Emma now works with start-ups, scale-ups and large enterprises coaching their teams to higher growth.