Helpful things for coaches
Helpful things for coaches
There are several professional coaching bodies that you can apply for individual accreditation with. They each have their own different requirements and have different levels of accreditation depending on your experience and training.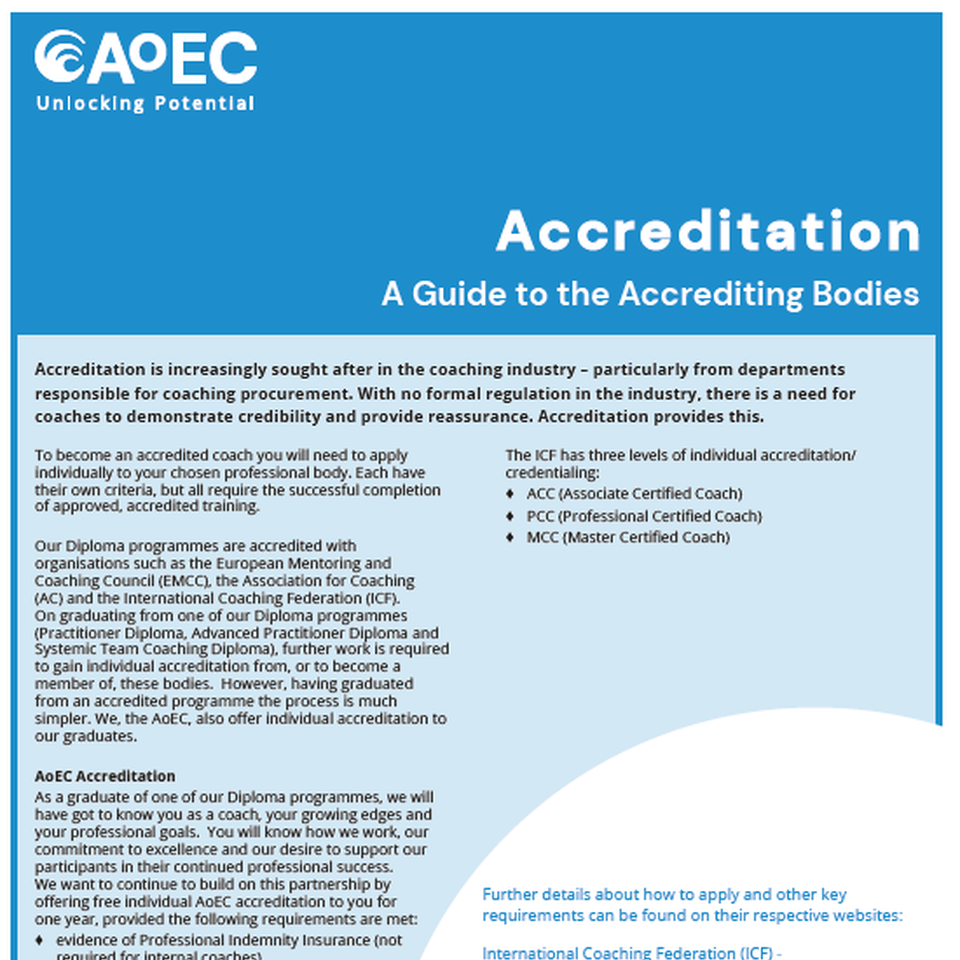 The Association for Coaching have a growing bank of great podcasts.
There are several channels including -
Growing you Coaching Business
Coaching in the Workplace
Health and Wellbeing
Each containing several episodes featuring different speakers.