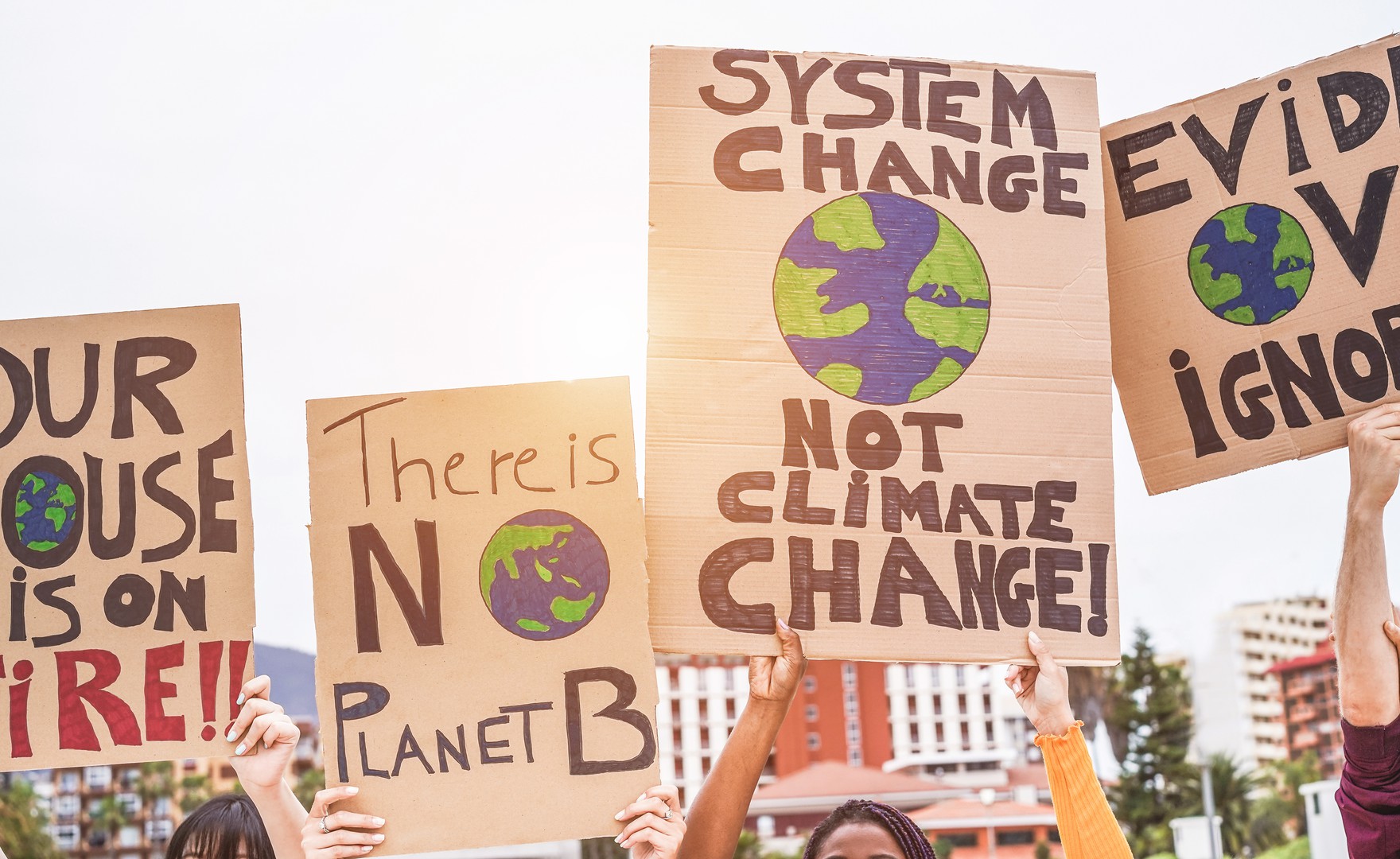 Climate Change is real
This decade and 2020 are only two months old. Yet already the apocalyptic images of the UK's increasingly flooded towns caused by Storm Ciara and Storm Dennis and scorched neighbourhoods in Australia from rampant bush fires join in our global consciousness the past decades' footage of Mississippi's catastrophic breached levees, melting glaciers and villages subsumed by coastal waters in Bangladesh.
Climate activist Greta Thunberg has certainly raised awareness for urgent action in recent months. Extinction Rebellion protesters also dominated the headlines by severely disrupting London's daily life to call the very real climate challenges to our attention. The UN climate change conference COP26, to be hosted in Glasgow in November 2020, has put the UK Government under the spotlight to act and prioritise climate.
Both high level and grassroots collaborative responses to the deepening environmental crisis are reflected in the professional coaching arena.
The first Coaching Climate Action Day will take place on 5 March 2020. Led by Coaching at Work – and supported by bodies including the Academy of Executive Coaching (AoEC) – this free, collaborative network of coaching professionals is building a global community "enabled to process, act and support clients do the same in the face of emerging unprecedented events."
The effects of Climate Change
At Relocate Global, we share the urgency for positive responses to the disruptive forces our international communities are living and working through. As well as the huge personal and emotional costs of burgeoning climate disaster, the economic cost is now the highest on record.
According to Aon, a global professional services firm providing risk, retirement and health solutions, economic losses from natural disasters topped $232 billion in 2019. This brought to a close the costliest decade on record.
The global climate emergency is, out of necessity, changing the way global mobility and business works, and how we move and set up new operations overseas. Numerous industry sectors are innovating and navigating environmental issues to find sustainable solutions to minimise the impact on climate, as well as responding to the challenges of change on many economic, political and business fronts. This is not easy for individuals or organisations, which is where coaching support and enlightened leadership can make such a difference.
It is not just about recycling and offsetting carbon emissions
This is not just about recycling and offsetting carbon emissions, although environmental policies do make a difference and help to engage employees and support recruitment and retention. Equally important is building sustainable organisations where people are valued and enabled to 'be the best they can be' and the growing trend towards doing 'good business' is to be applauded.
All these responses are about more than simply sustainability. Security, building trust and resilience, working together and sharing knowledge to commit to appropriate responses to the global climate challenge and its consequences are all those we need to address together as we think global and act local.
Together with the AoEC and the CCA, we encourage business leaders, executive coaches and HR to get involved and support sustainability and address climate change however they can.
Global leadership on this issue has never been more important. It is why we are celebrating and working with partners and our communities to share learning and offer mutual support through our editorial, thought leadership and events agenda, including new categories in the Think Global People Awards (closing date 13 March).
On all fronts, we urge you to get involved and make a difference.
---
About Relocate Global & Think Global People
Relocate Global is the leading, independent, multimedia publisher for the international management, relocation and global mobility market. Providing information, connections and support for leaders, HR, global mobility professionals, global teams, suppliers and those relocating, operating in or setting up new operations overseas.
Think Global People is a community initiative designed to support professionals and organisations working in an international context.