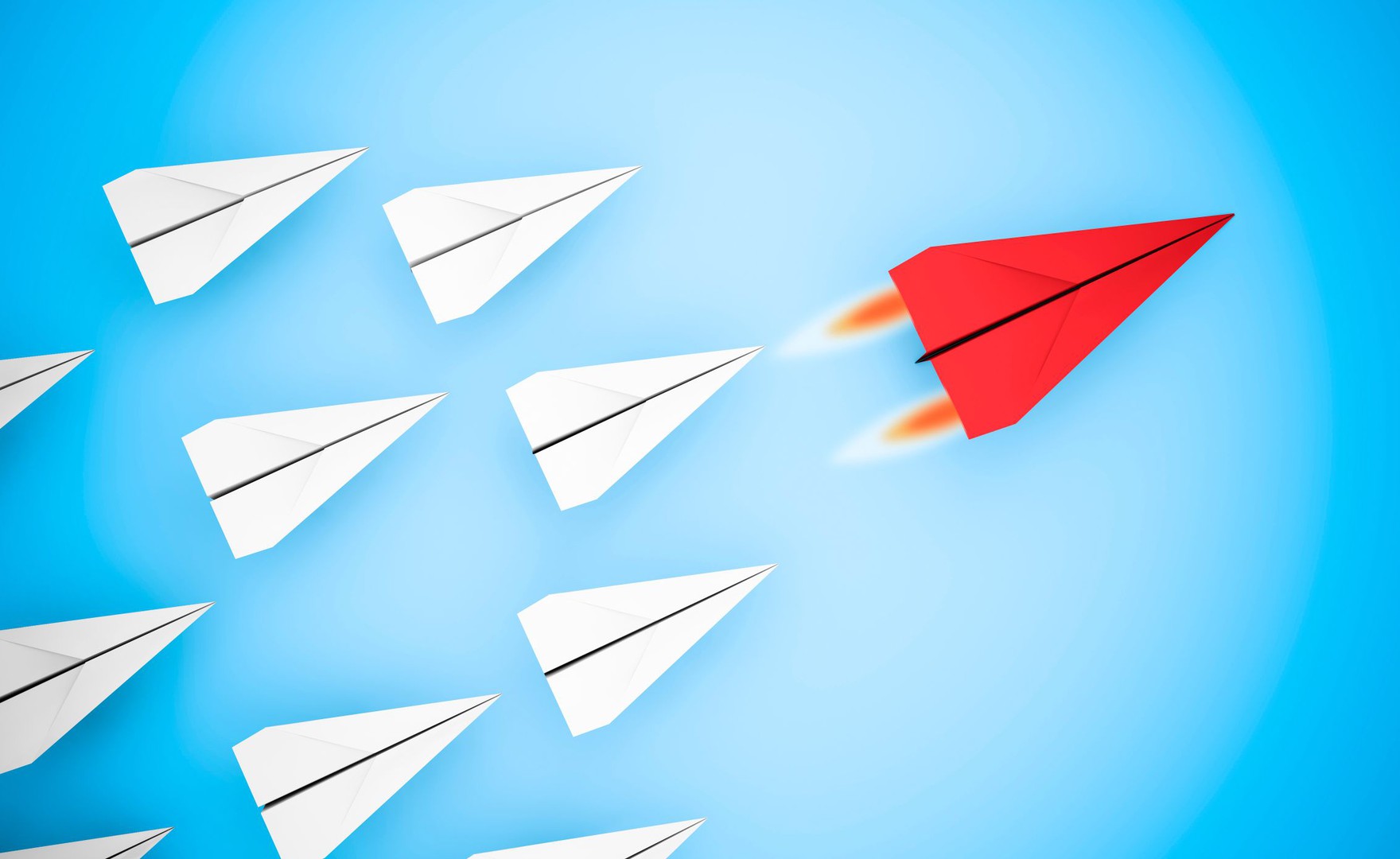 The recent pandemic may well prove to be the biggest catalyst for change within the workplace for a generation. Leadership styles have been scrutinised and, in many instances, found wanting. For every leader that has provided reassurance and guidance to their workforce there have been those who have remained inflexible, lacked empathy, and failed to address the uncertainty surrounding their organisation.
The author and founder of NewStories ,Bob Stilger, suggests that this is not the 'new normal', it is the 'next now'1, and as such it is a chance to reconsider old structures and embrace transformation. What seemed impossible a year ago now looks possible.
Despite the current climate of uncertainty, for those leaders who choose to embrace difficulty, accept the challenges facing them and start to examine the structural elements required to make lasting and effective change, there is an opportunity to evolve the language of leadership. Adapting it to meet the new ways of working and in turn creating productive, engaged, resilient teams ready to overcome future challenges.
This article brings together some startling conclusions from a Gallup Survey of the Global Workplace as well as thoughts from keynote speakers at the 2020 Coaches Rising Summit2 which discussed the current challenges to leadership, coaching and the mental and physical wellbeing of the global population.
The need for change
A 2017 Gallup survey looking at the State of the Global Workforce found that 85% of employees worldwide were not engaged, or were actively disengaged in their job3, and that was before the Covid-19 pandemic forced a seismic shift in workplace behaviour and attitudes. Global GDP has sat at around 3% since 2012. Employee engagement remains low (10% in western Europe, 6% in Asia) and organisations have been slow to react to the rapidly changing business environment as a result of factors including; progress in IT, globalisation of markets for products and services, the rise of the gig economy and the unique expectations of the young workforce.
Resistance to change is common and leaders who let traditional practices remain in place often become roadblocks to motivation and productivity4. In the US where progressive management practices have been in operation for a few years, the level of engagement is higher (33%) suggesting that organisations that focus on the basic human need for psychological engagement, (e.g. creating positive workplace relationships, management recognition, ongoing performance conversations and opportunities for personal development) are getting more out of their employees.
50,000 companies across 45 countries saw sales rise by 10-19% and profits by 14-29% where groups received strengths training and awareness (e.g. psychometric profiling)5. As Gallup chairman and CEO, Jim Clifton sees it, organisations need to focus on delivering employee development (not satisfaction), use strength-based management practices and move the mission from 'paycheque to purpose'.
From individualism to collaboration
Peter Hawkins, professor of Leadership at Henley Business School refers to the need to let go of 'the culture of individualism', whereby the leader is solely responsible for decision making, and adopt a more collaborative, open approach towards utilising the collective intelligence of the team. Agreeing together on what the purpose and vision of the organisation is brings with it a renewed sense of engagement and ownership within the workplace. Encouraging autonomy, authority, and choice at all levels within the organisation encourages individuals to take responsibility, think creatively and consult more freely when considering solutions which in turn leads to a more supportive and resilient organisation.
So how should leaders approach such a demanding topic? Bob Stilger talks about the leadership conversation having three levels:
Level 1. Shifting Mindset. An initial shift in consciousness, mindset, and world view
Level 2. Developing skills and competencies to nurture learning and growth
Level 3. Create structures, practices, and processes to support this new view
To best understand and prepare for this new style of leadership requires a deeper understanding of each level.
A new approach to problem solving
In his presentation, Jim Dethmer looked at Michael Beckwith's concept of the Four States of Consciousness and how most conversations are formed by content and context6. All too often leaders approach conversations by content (e.g. what are we talking about?). As we move towards a more open, empathetic form of leadership however, so there is a need to see the context of the conversation as being equally important (e.g. from what state of mind are we having this conversation?).
Many conversations are driven by the 'Victim' consciousness, whereby life is a series of problems to tackle, and the person is the victim of these problems and the environment that created them. This is often driven by a strong egoic need to be right (and to prove others wrong) hence a lack of empathy and understanding.
If leaders can move to a more 'Creator' driven state of consciousness influenced by curiosity rather than righteousness, (i.e. 'what happens if I look at this problem differently?') there is a chance they will view problems as an invitation to learn rather than something to solve. This fits with the more collaborative, inquisitive, and open-minded approach to leadership asking others to give advice and seeking alternative sources of information other than their own experience or intuition.
Creating structures, practices and processes
What does an organisation need to have in place to support this new way of thinking? As discussed, it starts with a detailed examination of the leadership profile within the organisation with a view to challenging existing behaviours and attitudes. Exploring and gathering feedback from the stakeholders at all levels of the organisation, asking questions such as 'how has the business changed?', 'is what we do now, right for the business and its stakeholders?', 'what has changed for them?' and 'what is coming next?' will lead to greater insight of the organisation's current thinking and future requirements.
For organisations this means that leaders must not only address the need for a more collaborative relationship with their co-workers, but also recognise and bring into discussion the needs of their stakeholders, essentially moving from a dyadic to a triadic relationship.
Put simply, there is a need to become more curious, inquisitive, and informed, thereby achieving a level of awareness that in turn leads to engagement and ultimately into action and change. In some instances towards ecological advances, but the same cyclical learning could be applied to all areas within an organisation where it is necessary to learn new practices, processes, and systems.
Scaffold, not solutions
Creator of the Cynefin Framework, David Snowden7 sees resilience as 'the surviving continuity of identity over time'. For organisations to ensure the survival of identity in uncertain times he suggests the need to create awareness of the present, not the future.
Where it is difficult to predict the future, the best we can do is to start a journey with a general sense of direction rather than a strict set of goals. If you cannot define the structure of your organisation in relation to the changing environment it finds itself in, then focus on building 'scaffold' instead to support it. That is to say that by focusing on the elements of the organisation within a leader's control, (rather than those forces out of their control) they can maintain a focussed strategy and build resilience. By reviewing the processes, resources, procedures, and frameworks of the business they can reinforce the organisation in readiness to face whatever changes arise in the business environment.
For many, the suggestion of embracing a more collaborative, non-directive and empathetic form of leadership, allowing greater employee input and autonomy poses an overwhelming challenge to their current understanding of leadership. Changing this mindset, however, need not be the impossible task it seems at first to be. Whilst accepting there is a need for change, great leaders understand the need to develop flexible strategies and recognise the differing and unique perspectives of their business and workforce.
The process of change should start at an individual level. Using coaching or developmental programmes, leaders at all levels within an organisation should be invited to explore and develop their own leadership style and establish a clarity of thought and awareness around it. Leaders will then be able to move on and assess the needs of their team, the organisation and its environment with the skills, confidence and assurance required.
Continuing the process by fostering this attitude at the team level, organisations can then apply it more broadly by encouraging inquisitiveness and dialogue around their vision and purpose and then gradually moving towards more collaborative, autonomous systems that empower the workforce, bond them to the organisation and provide them with the support and encouragement to become the most productive element of the organisation.
To achieve realistic and enduring change takes time and should be undertaken as a series of gradual steps rather than giant leaps. What works for one organisation will not work for every organisation. Ultimately, enhancing employee engagement can only be good for society. Increased productivity leads to greater social stability and higher standards of living as people achieve financial stability, self-worth, and optimism about the future.
References
Bob Stilger- https://newstories.org/team/bob-stilger/
2. Coaches Rising Summit 2020 - https://courses.coachesrising.com/course/the-coaching-summit-2020/
3. State of the Global Workplace Survey, Gallup 2017 https://www.gallup.com/workplace/238079/state-global-workplace-2017.aspx
4. Ibid
5. Ibid
6. Jim Dethmer - https://conscious.is/team/jim-dethmer
7. David Snowden - https://www.cognitive-edge.com/
Our thanks to Jon for sharing his insights with us. Jon Hazan is the director of Atlas Coaching and has worked in the field of team development and leadership for the past twenty-five years.