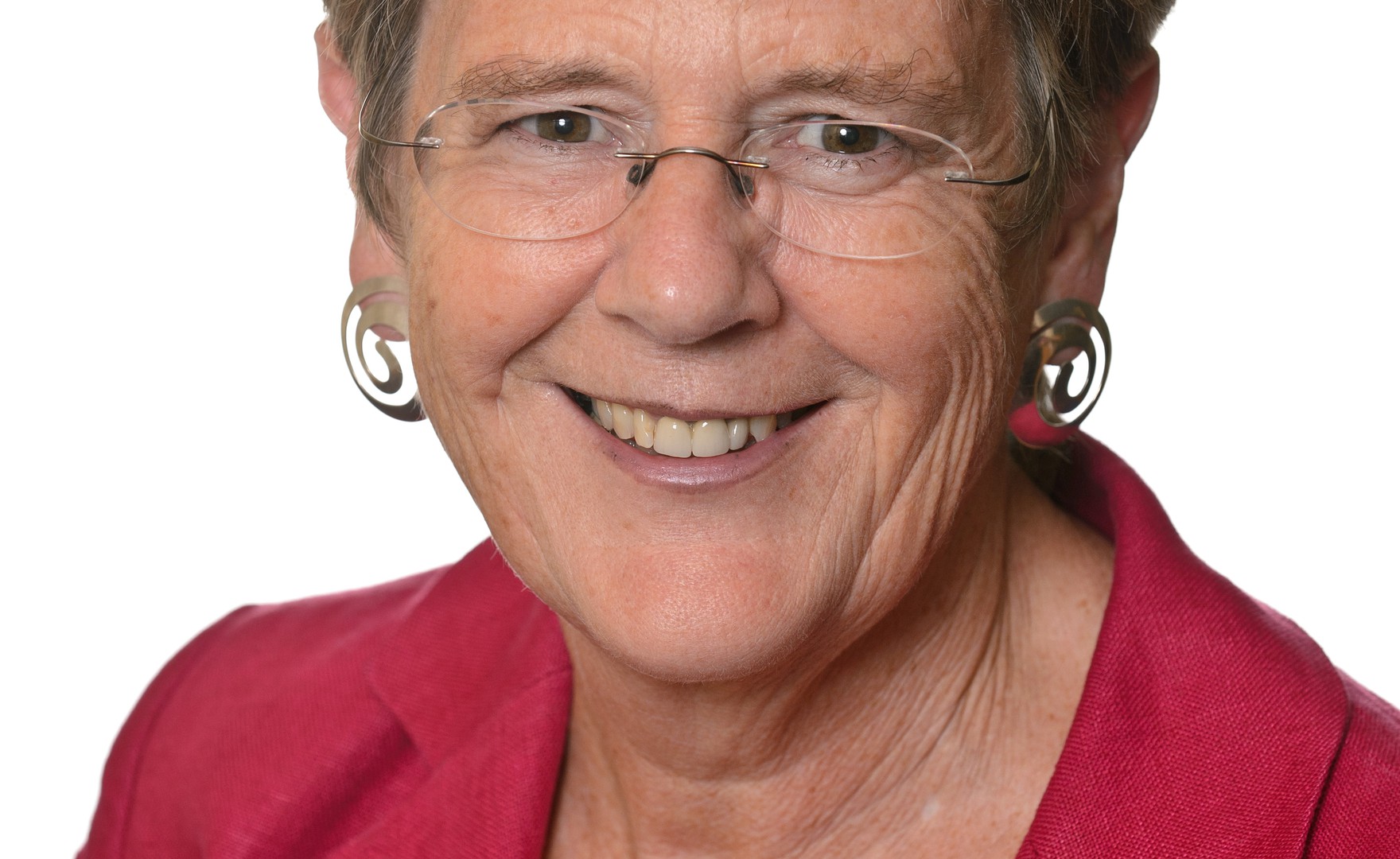 A new feature for 2019, our first 'In Conversation With' article catches up with Sarah Gornall, president of the UK ICF. She has very kindly shared news about what the professional body will be focusing on throughout the coming year as well as talking a little bit about her own successful practice - Coaching Climate.
2018 was a very busy year for the ICF. What will be your key focus areas during 2019?
We have three key strategic aims for UK ICF over the next three years, 2019-22, to:
Attract and develop independent coaches;
Engage corporates and training providers with a compelling offer
Be a sustainable and highly effective organisation
Within this framework, in 2019 we will: -
deliver an inspiring national conference on May 7th, which will offer five different streams of learning alongside plenary keynotes on neuroscience in coaching and embodiment in coaching;
develop our corporate offer, working with ICF Global on ways of recognising organisational culture and the skills of internal and team coaches
offer opportunities for exchange of best practice in the UK with a symposium, involving corporates and training providers, on May 8th and other opportunities in the autumn;
review the way we are structured nationally to ensure that we are fit for the future.
What do you think will be the most important trends affecting executive coaching over the next few years?
Our strategic review of the context for coaching over the next few years points to growth in internal coaching cadres and the use of technology. Organisations are looking to internal coaches for scalability and affordability. It's possible that the market might get more challenging for external coaches in the short term, though they are still likely to be engaged to work with the most senior staff. In the future, external executive coaches may need to differentiate themselves more powerfully and provide evidence of specialism, measurable results and solid credentials.
Both global ICF research and UK ICF discussions with corporates show that younger managers and leaders see coaching as an entitlement and appreciate a coaching style in the way that they are managed and led. 65% of organisations surveyed by the ICF in 2017 aim to grow their leaders and managers using coaching skills in the next 5 years [1]. Millennials, and leaders in non-traditional startups are hungry for learning, not plugged into corporate coaching programmes and tend towards options that provide on demand or just-in-time coaching.
You mentioned in 2018 that you anticipate an increase in the use of technology within the coaching industry. How do you see this specifically playing out?
Technology changes so fast that it's difficult to predict! What we see already is a thirst by the tech-savvy to be in control, to have learning at their fingertips and to access support of the kind they want when they want it.
So far, we are not aware of any other than rudimentary coaching apps – yet they cannot be far behind the counselling and positive psychology apps already on the market. Some companies are using apps for employees to collect feedback which will give them data to work on for their development. One supervision app supports coaches in reflecting on their practice across their client base and in identifying key themes to bring for 1:1 supervision. These sorts of app may become a first port of call in the workplace too, supporting individuals in thinking through some basic issues, maybe signposting resources, and then in clarifying the focus they want to bring to an expert practitioner.
Virtual coaching is now a commonplace and enables global organisations to keep internal coaching clean, reducing potential conflict of interests so that internal coaches can work fluidly across departments or national boundaries. Virtual platforms also facilitate external coaches working with a wider spread of international clients.
For those new to the world of executive coaching, how can the ICF help them with their own coaching business and professional development?
Development, community and opportunity.
Development: Global ICF offers a rigorous credential and ethical framework which enhances coaches' credibility. UK ICF offers credentialing webinars to support members and a wide-ranging virtual education programme as well as workshops on relevant issues such as team coaching, and a new virtual special interest group for internal coaches. Global ICF conducts research into industry issues with partners such as Price Waterhouse Cooper and has a research portal that gives access to over 25,000 coaching related articles. This great pool of learning will help any coach to grow their knowledge and provide data to support their conversations with potential clients.
Community: Globally, there are ICF virtual communities of special interest and in person international conferences. Nationally we offer opportunities to network and learn from others at local groups across the country, at the conference and in virtual fora. Many coaches find clients through other coaches, so networking can be a valuable route to business. Global ICF runs a specially commissioned series of webinars for business development and UK ICF presents some webinars, conference sessions and local group meetings with this focus too.
Opportunity: The global and UK ICF websites allow members to enhance their digital presence with an on-line profile. From time to time organisations approach the UK ICF with coaching opportunities which we advertise to members. In the UK we have exhibited and presented at the CIPD conference in each of the last three years, aiming to raise understanding about what makes a strong coaching culture, the nature of impactful coaching, and why we consider ICF to represent the Gold Standard in professional coaching. We hope this leads to increased awareness and opportunities for ICF credentialed coaches.
At the AoEC we are often asked about whether the market is saturated with executive coaches – what is the ICF's take on this?'
The pool of credentialed external executive coaches has grown enormously over the last 10 years. Organisations now have a much clearer understanding of the value which a great external coach can bring to the workplace. Our global research[2] shows that there is now a clear link between high performing organisations and a strong coaching culture and that 91% of organisations with a strong coaching culture report using all three modalities – internal, external and leader as coach. In 2016, the Ridler Report[3] found that 73% of organisations expected to increase their spending on coaching over the next two years. What we don't know is, if this trend continues, how funds will be spread across leaders as coaches, internal coaches and external coaches.
To gain entrée to an organisation, external coaches will need to evidence their worth more and will more often be part of a coaching consortium than individual contractors. Organisations will be more knowledgeable in how they select coaches, so demonstrating impact, identifying differentiators or quoting research could make the crucial difference in winning assignments.
Have you noticed that people are recognising the importance of been credentialed as a coach?
Already in 2016, Ridler & Co reported that 68% of the organisations they interviewed required their external coaches to have credentialing with a professional coaching body.[4] Some organisations, such as Aviva, have committed to training their internal coaches to ICF ACC credential standard. Coaching associations often ask for ICF PCC or above or EMCC Senior Practitioner level as a starting benchmark, so experience and progression also carry weight.
Some experienced coaches are coming to us with huge experience, saying that they find the organisation that they have been working with for years now requires a credential.
Team coaching seems to be gaining more interest from UK organisations. What is the ICF doing in relation to responding to the needs of this growth area e.g. such as credentialing?
Our conversations with organisations lead us to believe both that this is a growth area and that there is no current profession-wide benchmark of quality. The wild west of the coaching scene today.
UK ICF has set up a working party on team coaching, with representatives of the AC and EMCC and in alignment with the Global ICF team. We have established market value and are currently researching the literature on team coaching with the aim of providing a set of team coaching competencies which can both guide professional associations in building credentialing processes and provide a benchmark for potential corporate buyers. The literature review is to rigorous research standards set by the ICF Head of Coaching Science. A job analysis field review is the next phase, leading to a draft competency framework and consultation with focus groups, reformulation and retesting. Watch this space!
As well as heading up the ICF's UK Chapter, you run your own successful practice – Coaching Climate. What changes have you noticed in your own practice in the recent past, including your clients' needs and expectations, and their views of executive coaching?
I think that clients at a senior level are more likely now to see coaching as such a valuable thinking space that they are open about their learning and insights with their teams. This in turn impacts on the perception of leadership in the organisation and potentially enables others in a positive ripple effect.
More organisations expect tri-partite meetings at the start of a coaching programme and in these conversations, there is a greater recognition that coaching supports emotional well-being and balance and that this alone brings organisational benefit. There are fewer requests for coaching to sort out performance issues, which might be the line manager's domain!
Some clients still arrive with expectations based around their knowledge of the GROW model, while others now have sophisticated questions about how and when I might use psychological approaches in coaching. Chemistry sessions can be more searching, with lists of informed, prepared questions.
More clients, particularly younger leaders or those for whom coaching is an integral part of a leadership development programme, report that they have used work we have done together as a model in their interactions with their peers or reports. They are more willing to have a go themselves without formal training.
More clients are looking for wisdom, clarity and calm rather than expert knowledge and input.
Sources:
[1] Building a Coaching Culture with Millennial Leaders, ICF & Human Capital Institute, 2017
[2] Building a Coaching Culture for Change Management, ICF & Human Capital Institute, 2018
[3] Ridler Report 2016, Ridler &Co Ltd
[4] Ridler Report 2016, Ridler &Co Ltd
Our sincerest thank you to Sarah for her time and help.