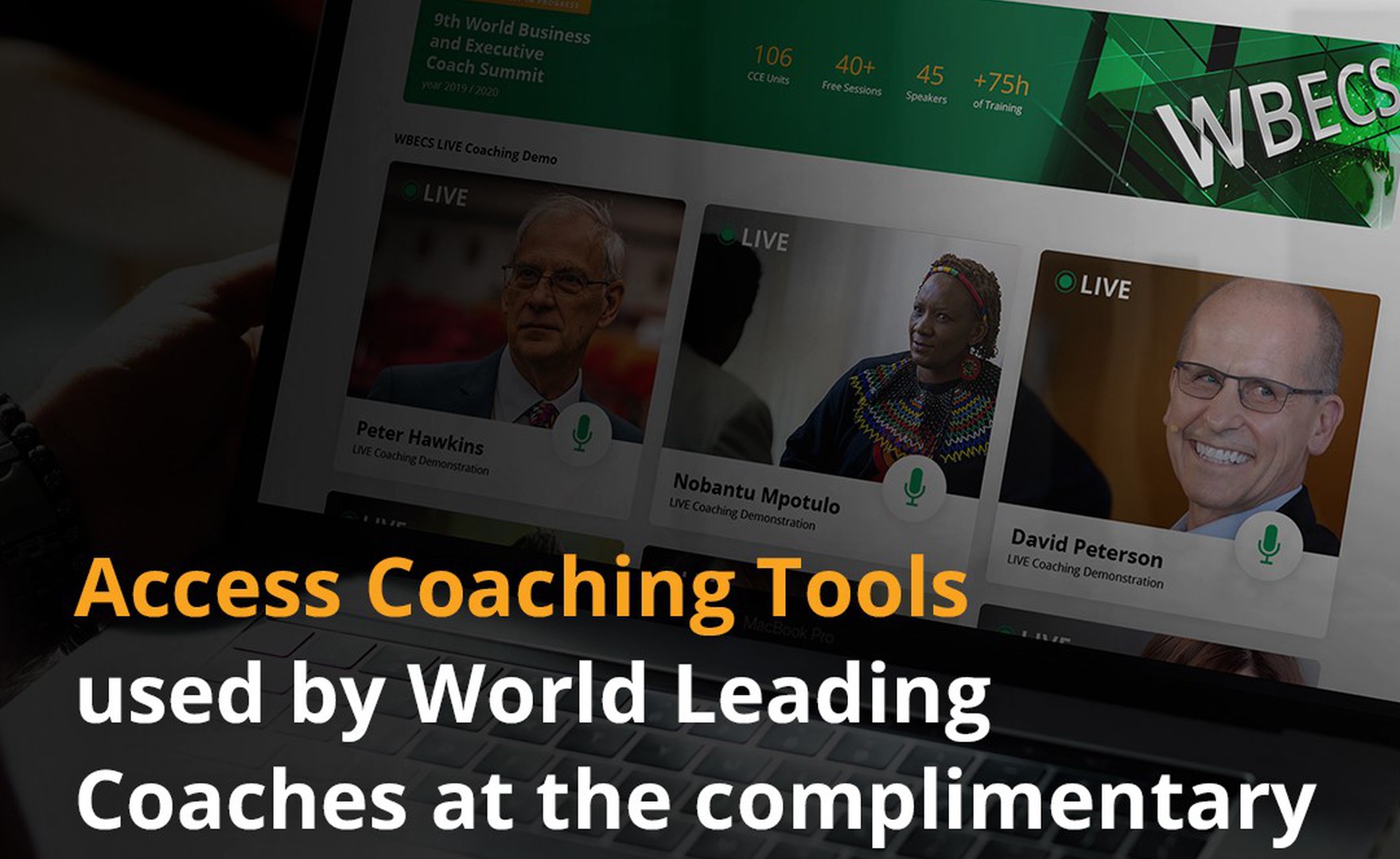 The coaching industry is demonstrably fluid; like a flowing river - ever-changing and adapting, carving new avenues for itself as it moves forward.
The trick that coaches must learn and learn quickly, is to not be pulled along by the current, but instead, to equip themselves with the ability to preempt upcoming changes in order to skillfully navigate the wild waters of progress.
The coaching profession is evolving at an exponential rate. Now, more than ever, the need to keep your skill set fresh and up-to-date has never been more apparent. The constant introduction of developing technologies and updated methodologies means that the wants and needs of the coaching community change with the tide.
Coaching is a perpetual learning process - not just for the client, but for the coach as well, and for any enterprise pertaining to support and develop professional coaches. At WBECS, we understand that very well. In order to provide a world-leading level of learning, we must always be learning ourselves - refreshing our approaches, reviewing our strategies, and moving with the times.
As an individual coach, applying this mentality to your own practice will prove essential to your success. Coaching and learning go hand-in-hand. The screwdriver you placed in your toolbox to begin with may no longer fit the groove of the newest screw, so it's always good practice to check regularly to see if the tools at your disposal are still fit for their original purpose.
A study conducted by the ICF and PriceWaterhouseCoopers in 2016 revealed 99% of coaches undertook some form of coach-specific training that year alone; 89% of which was accredited or approved by a professional coaching organisation.* Not only does regular training keep your coaching skills sharp, but certification and accreditation only serve to reinforce the confidence of clients, and potential clients, in what you have to offer.
That is what it is to be a coach - the ability to self-modify. Keeping yourself informed about new courses and learning opportunities available to coaches, and adding to your repertoire on a regular basis will keep you relevant, relatable, and ready for any client that comes your way.
*Statistics from the 2016 ICF Global Coaching Study, which can be found here.
Our sincere thanks to WBECs for sharing this blog.