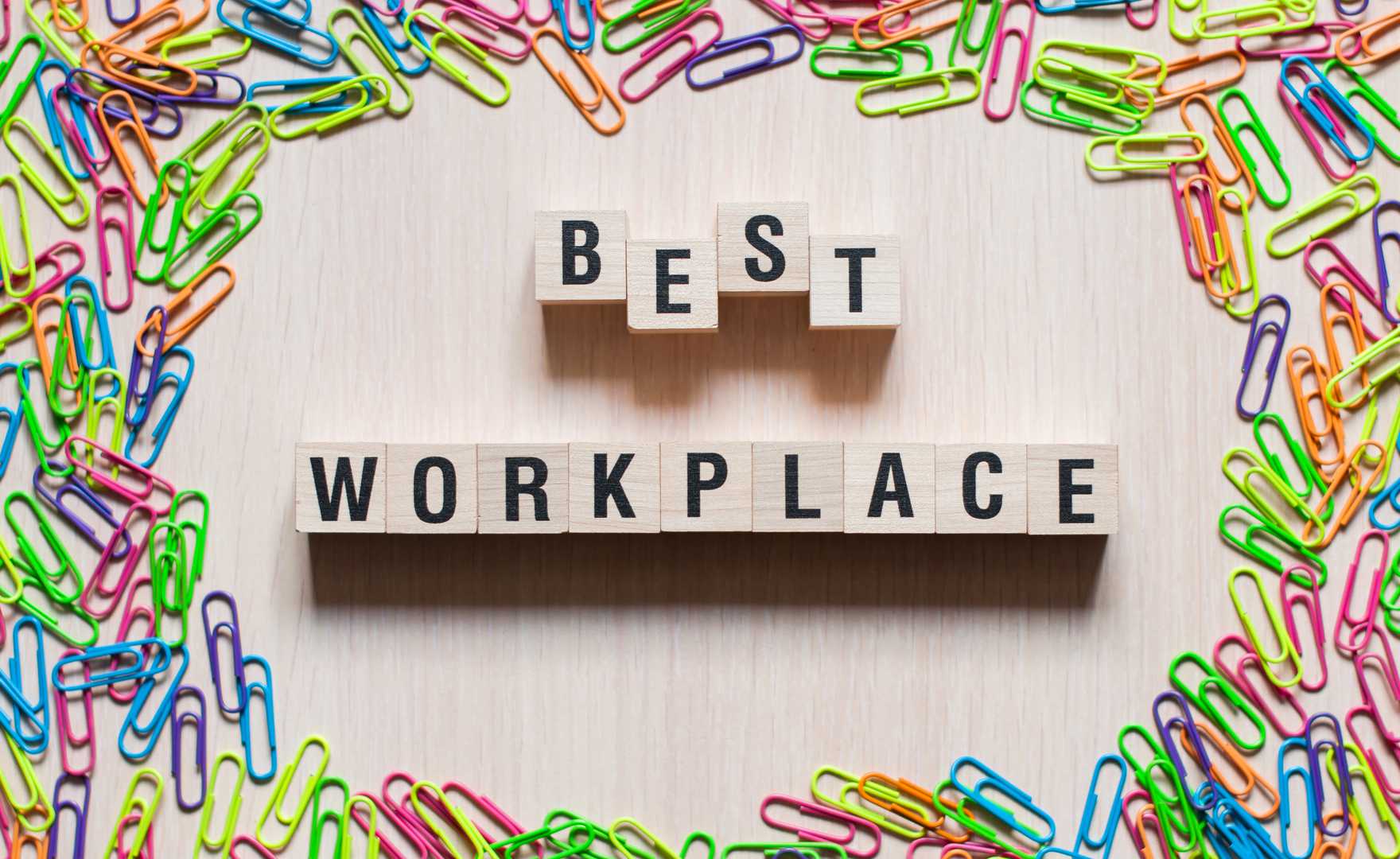 What do a retirement home building firm, life insurance provider, construction company, pub and restaurant operator, internet hosting company, marketing agency and jewellery retailer all have in common?
There are listed in the Sunday Times 100 Best Companies to Work For 2019 and they all use a coaching approach when it comes to ensuring they have an award-winning people management strategy.
If you are unfamiliar with the prestigious Sunday Times' list, it's designed to highlight those organisations with a positive workplace culture that gives employees a sense of fulfilment and purpose, encouraging them to go the extra mile and delight customers.
Looking solely at the top ten on this year's ranking, we found several key trends emerge with teamwork/collaboration, ongoing learning and development opportunities and inspired and trusted leadership come to the fore.
Tribes and team spirit
At three, life insurance provider Lifesearch has a people and culture team and says it doesn't do careers but has team spirit. The company prides itself on its people working together and feeling close like a family. Its culture is built on the core values of care, tolerance, honesty, excellence and openness and it operates as a democracy where everyone has a voice and the management want them to be heard. Everyone is hands-on and staff benefit from a coaching input from more senior colleagues.
New World Trading Company runs bars and restaurants across the country and says that team spirit overflows with strong relationships formed through national and local events. To connect its people, its hourly workers belong to one of six tribes that compete to become 'tribe of the year'. Individual employees can win points for their team in a variety of ways such as training, good service and performing acts of kindness. Ranked as fifth on the list, New World scored highly for its strong sense of family in its teams.
For staff at Karmarama, the collaborative atmosphere and support received from fellow colleagues saw the marketing agency secure its position as the eighth best company to work for. The people-led organisation chooses its employee and team of the month on its 4 Cs – care, collaboration, candour and character.
Professional development for personal and organisational growth
Fourth, Wilmott Dixon rewards loyalty with a learning fund of £750 per head for workers to learn something new. It recognises the value to its workers of having opportunities to learn and grow and boasts an industry-leading 6% turnover rate. The construction firm is committed to helping its employees achieve their full potential and supports the development of people new to the industry with management trainee, 'opening doors' and apprenticeship programmes.
In its quest to stay on the top, training is continually reviewed, and Wilmott Dixon aims to deliver training that is 50% above the industry average. The company also sees the merit of engaging those who have taken a career break and runs a 20-week long Welcome Back returner programme which offers work experience and coaching that includes refresher training and new skills.
New World Trading also takes a coaching and mentoring approach and does the majority of its training internally. The F&B operator strives to maintain the highest standards possible in staff training. This is to ensure it promotes a full knowledge of its business and industry alongside instilling confidence and showmanship which it believes are fundamental transferable skills.
At Karmarama staff enjoy the opportunities presented by a culture of continuous learning which is offered though coaching, mentoring and additional directed training where needed. 82% of its workforce said that working at Karmarama is good for their personal growth and 85% believe that the experience they gain is valuable for the future.
For Churchill Retirement Plc, coaching is applied to its workers throughout their career while with the property company. It aims to raise the skills and expertise level of its sales staff through in-house training in order to increase its rate of property sales and visitor conversion rates. Induction and refresher courses are offered, and coaching is also used to support those who may require additional training or support.
The cloud hosting firm UKFast which appears at number seven, puts quality above everything and takes an individual approach to development needs. Its quality assurance team is pivotal in driving its performance and is used to develop and coach each team mate to ensure service standards don't slip. The team seeks to understand the needs of an individual's development just as it does for its clients.
Tenth, Beaverbrooks is proud of its commitment to promoting from within and feels it is vital to its mission to enrich people's lives. Its management development programme is available to everyone and, through a programme of home study, accelerated learning and individual coaching, workers have the chance to achieve promotion through its ranks.
Getting leadership right
The top ten is peppered with examples of trusted leadership and management, but it is jewellery retailer Beaverbrooks's chairman and MD that jointly took the Sunday Times's special award for Best Leader. The company is run on strong values which colleagues believe the senior managers live and staff overwhelmingly said they had confidence in the executive management team's leadership and were inspired by them.
A common thread running through all of these businesses is that managers and company leaders care about their workers, take wellbeing seriously, show appreciation of their efforts and recognise the contribution their employees make to the organisation.
Workers are encouraged to take responsibility for doing right by their customers and purpose is central to many of these organisations with the client coming ahead of profit. Much can be learned from these organisations who have undergone a rigorous interview scheme to make it to the pinnacle of this list.
From taking an 'ask the chairman' tour to generous profit share schemes, the overriding demonstration is that these bosses are dedicated to doing right by their most important asset – their employees.
The AoEC's consultancy services are offered to organisations and feature a portfolio of tailored solutions and products that can serve to address a multitude of issues facing both large and small businesses today. We work at all levels within an organisation to help build a coaching culture where the emphasis is placed on improving performance, maximising your people's potential and driving business success.