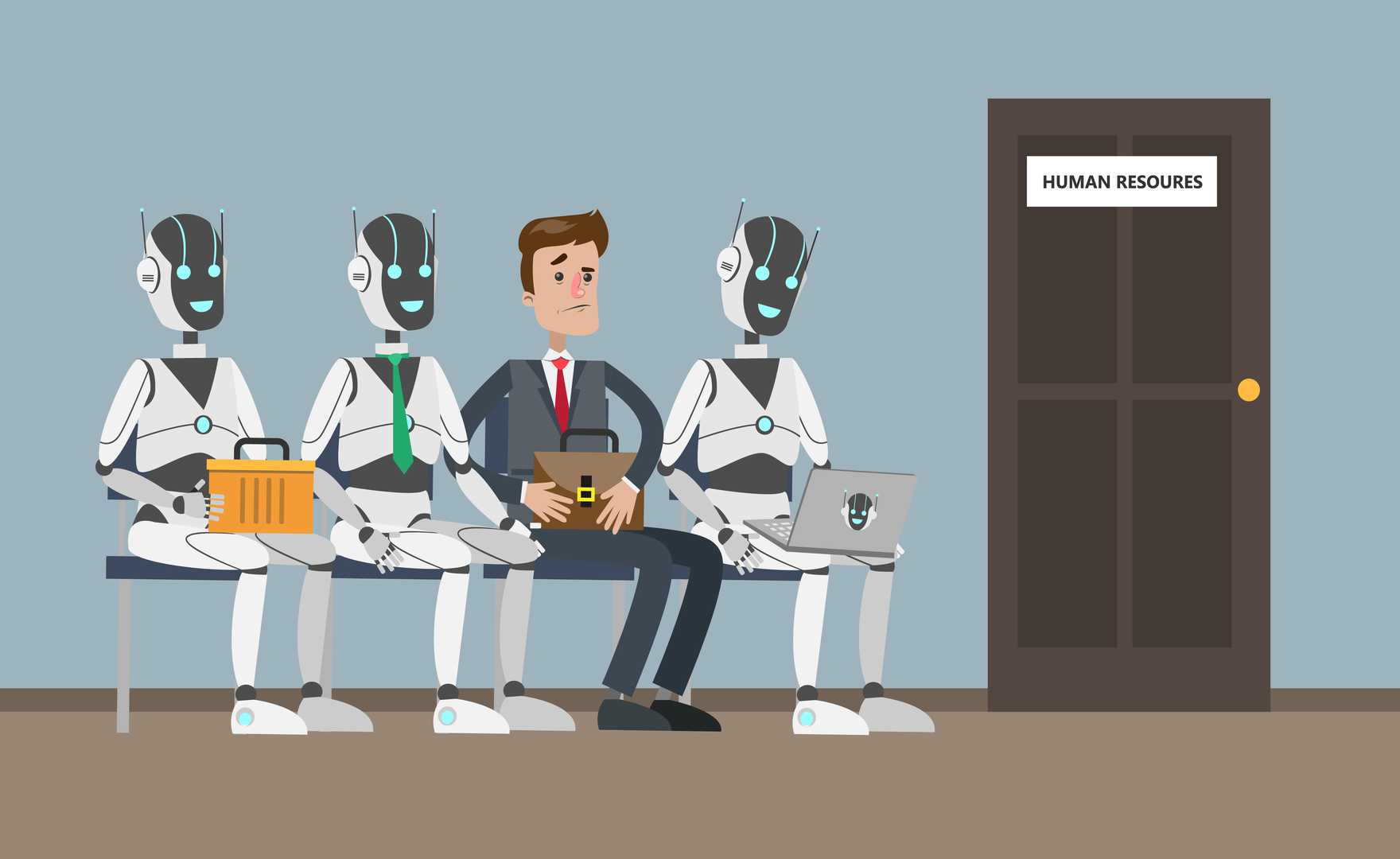 The Fourth Industrial Revolution has arrived and as more organisations adopt automation, cognitive technologies and AI, the workplace is transforming and with it comes the necessity to prepare our workforce for change.
The World Economic Forum's Future of Jobs Report published last September spells out that the need for humans and machines to co-exist is greater than ever. As new technologies such as robotics and algorithms make some traditional job roles redundant, the priority is for employers to manage this transition by supporting existing workforces to futureproof their employability skills.
Time for reskilling and upskilling

The report reflects on the latest employment, skills and human capital investment trends across different industries and geographies. Looking ahead to 2022, it found that this new wave of technological advancement is set to reduce the number of workers required for certain tasks and although the creation of new jobs will offset the diminishing need of others, there is an unavoidable requirement for employees to undergo training, reskilling and upskilling.
Harnessing new technologies provides a strong catalyst for business growth and job creation, but a comprehensive people strategy where workers are motivated, agile and equipped with the appropriate skills is central to businesses realising the gains to be had. While it's inevitable that machines will replace people in some roles, it is our intrinsic human abilities that will be valued more in the future workplace.
Organisations will demand those 'human' skills such as creativity, adaptability, resilience, emotional intelligence, collaboration, people management, interpersonal skills, empathy and critical thinking and problem solving. While hard skills still matter, the onus is moving away from technical and academic credentials to these soft skills because they are vital in enabling businesses to flourish, improve, innovate and compete in a global market.
Subject to enormous competitive pressures, companies must look strategically at workforce planning with talent management, workforce analytics and investment decisions in ongoing professional learning and development all key to future-readiness planning. Organisations using development tools such as coaching will be well placed to unlock the true capabilities of their workforce and give employees the freedom to innovate and promote value-creation for the customer. Coaching helps finesse people management skills and builds up soft skills too because it serves to grow the individual's potential ahead of where they are now. A coaching approach also fosters self-awareness and augments critical skills as well as helping manage behaviour and prepare employees for times of change or uncertainty.
Soft skills are on the path to becoming the hard skills of the future with most recruiting and firing decisions coming down to how strong or poor these are in a worker.
LinkedIn's 2019 Global Talent Trends report found that 92% of talent professionals and hiring managers said that soft skills are just as important, if not more important than harder or technical skills. Creativity was identified as the most in-demand skill amongst respondents saying it was crucial in an age of automation. A skill that's applicable in any role, creativity stems from a growth mindset to trigger innovation and is something that machines cannot replicate.
This year's Deloitte Global Human Capital Trends survey backs up that from the World Economic Forum too by finding that we will see the advent of what it terms as 'superjobs'. This is defined as roles that combine work and responsibilities from multiple traditional jobs, using technology to both augment and broaden the scope of work performed and involve a more complex set of domain, technical and human skills. The purpose of these jobs will be to leverage the productivity and efficiency gains to be from working with new technologies.
Earlier research by Deloitte also suggested that that by removing routine work through automation, jobs will become more human. This has meant that the role and contribution of people in work has become more important and valuable and is allowing employees to deploy their efforts on problem-solving and given them more ability to create new knowledge.
Unlocking Full Potential
The future direction organisations need to take is very clear. By providing their workforces with the means to develop their skills and give them the opportunity to reach their full potential, they will be rewarded with a readied, agile, engaged and motivated workforce. Investment in ongoing training now, can only help unlock lucrative opportunities along with producing sustainable lasting results where customer demands are exceeded, and a competitive advantage is achieved.
The AoEC's consultancy services are offered to organisations and feature a portfolio of tailored solutions and products that can serve to address a multitude of issues facing both large and small businesses today. We work at all levels within an organisation to help build a coaching culture where the emphasis is placed on improving performance, maximising your people's potential and driving business success.