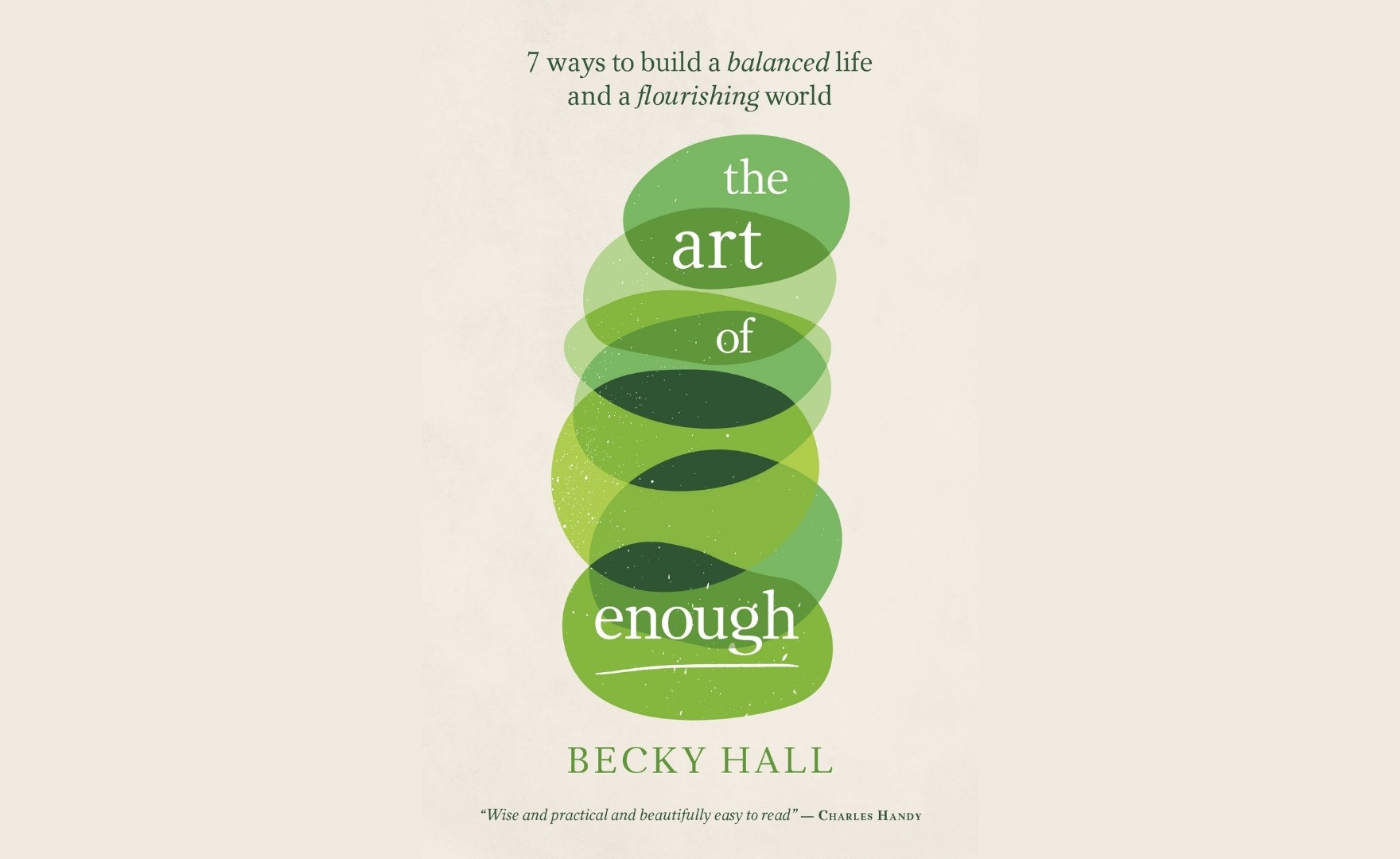 Picture the scene. I am sitting opposite Kate, a senior leader who I am coaching. She is telling me that despite her external success and glittering career path, nothing she does can make her feel good enough. No matter how hard she works, or how many accolades she receives (which are plentiful), she cannot shake her fear that she is an imposter – waiting to be discovered. This drives her to work relentlessly to achieve a goal that never feels within reach. Kate is stuck in a mindset convinced that she lacks what she needs. She has no permission to rest, and her inner landscape is full of fear. A serial overachiever, she is tired, and nothing she does takes her insecurity away. In her mind, she simply cannot be Enough.
Now let's zoom in on James. James is working from home during one of the Covid lockdowns. He has a demanding job and lives in a two-bedroom flat with his wife and their one-year-old son. James describes his working life to me; he is at his desk by seven a.m., has back-to-back online meetings throughout the day, during which a stream of emails fills his inbox. He takes an hour to be with his wife and son in the early evening, before returning to work late into the evening. He feels overwhelmed by the volume and complexity of what he has to do, and unable to give himself permission to stop either. Understandably, James is nearly burnt out with tiredness. It's as if he can never do Enough.
And then let's turn our focus to our planet. "Our house is on fire" Greta Thunburg said at DAVOS in 2019. The IPCC report released in October 2018 gives our planet just twelve years to radically alter our carbon usage and emissions to stem catastrophic climate change. Our oceans are now host to plastic islands the size of countries. According to Unicef, across 86% of the UK, children are breathing dangerous levels of toxic air. We are at the start of the 'sixth mass extinction' where thousands of habitats and species are on the verge of extinction driven by ecocide. And yet our response as individuals, societies and institutions is not creating change at sufficient speed. It's as if we don't know how to stop. We can't seem to have Enough.
These stories aren't unusual. I've worked to support people and teams for over twenty years; people working hard to give the best of themselves to the businesses, universities, charities, institutions and governments they work for. And what I've noticed is that so many people are out of balance. It's as if we are on a seesaw the whole time, swinging between too much and not enough – oscillating from one extreme to another. Our inner lives tormented by a lack of inner balance, our outer lives swamped by complexity whilst at a meta level, the very eco-system of our planet is pushed to breaking point.
I believe that finding the Art of Enough from the inside out is the challenge of our age. This book attempts to explore these three fundamental questions.
Why are we so out of balance in so many areas of our lives?
How can we find a way of leading our twenty-first century lives fruitfully, within the limits of Enough?
What becomes possible for us when we learn to be, do and have Enough?
What is Enough?
Here's what I mean by Enough. Enough is a state of being and a way of living. With Enough we learn how to live within the natural limits of our lives, and this sets us free to flourish. Enough is resourced by love and abundance. When we believe that we are Enough, we can find freedom and flow that allows us to shine. From a state of being Enough, we can put in place boundaries so that what we do is Enough; we allow ourselves to live and work at a sustainable pace and contribute to making the world a better place for everyone. Enough is a way of living that welcomes the clarity that boundaries can give us and appreciates the renewable power of our resources. Enough gives us the wisdom to follow the natural patterns of growth and transformation that go way beyond always needing more and recognise when we have Enough. Enough connects us to each other and to the planet that we share.
One of the concerns that people have expressed to me about the concept of Enough is that it represents mediocrity – settling for average - not trying hard. I think the reverse is true. Enough allows us each to stand on the fertile ground, well rooted, and well-resourced so that we can flourish with creativity and brilliance. From our place of Enough, we can grow to be the right size – connecting and contributing to others and our environment so we can do amazing things. We move from the ever hungry, never satisfied state of striving, to a state of fullness, from which we can thrive. Far from being mediocre, Enough is a springboard to a healthy and sustainable life.
A note from Becky Hall:

When I was writing The Art of Enough in 2020, I had no idea of just how timely it would be in the summer of 2021. Post lockdown life, we are all trying to work out just how we can re-shape our workplaces – whether it's a full-on return to work, or a version of hybrid working. For some, this involves thinking about how to retain some of the balance that they found in lockdown with less travel. For others, the concern will be how they can do less – and put some better boundaries around their working life having 'lived at work' for the last 18 months.
And then there's the climate – as we approach COP26, there are daily stories of catastrophic weather events from all over the world, calling on us to open our eyes to the realities of climate change and the need to respond.
If ever there was a time for us to re-claim the concept of Enough, and learn to live sustainably – contained and enabled by the natural limits of life – it is now. I call it the Art of Enough because I think each of us needs to find our own version of it – attending to the part of Enough that feels out of kilter in our lives. The book explores practical ways for us to be, do and have Enough. I'd love it if you joined me on the journey to explore how you can do that individually and we can all do it collectively, in our lives, our workplaces, and our world.
You'll find all my links here: https://linktr.ee/beckyhall_artofenough.


A huge thank you to Becky Hall and the team at Practical Inspiration Publishing for allowing us to share this extract from her forthcoming book launch. If you would like to read more you can purchase the book here.