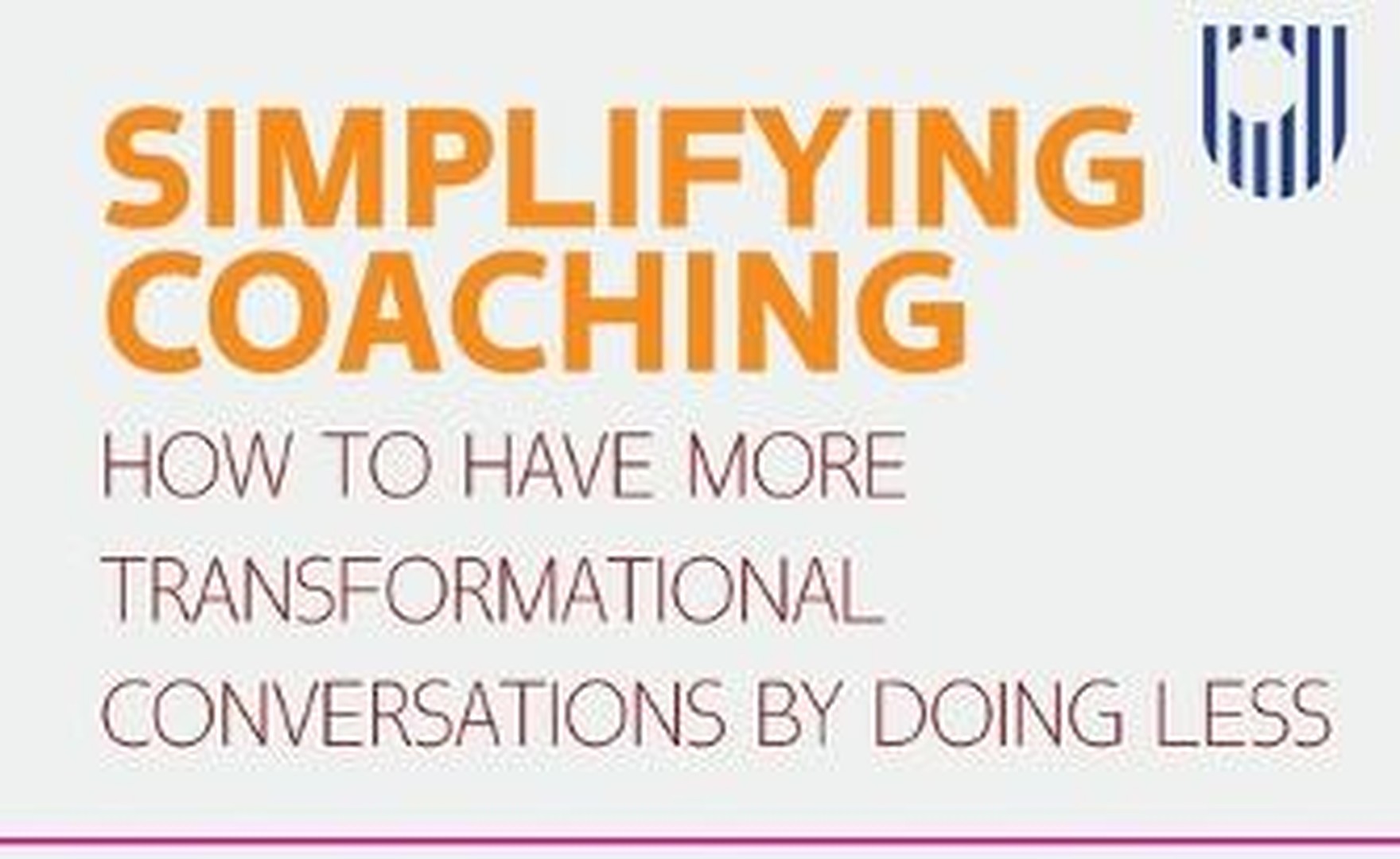 This is one of those books that all good coaches should own, or at the very least borrow if they can find someone willing to lend them their copy.
Claire Pedrick brings to life what good coaching should be and explains just what coaches should be doing to be at the very top of their game.
As an ICF master-certified coach with over 11,000 coaching hours under her belt, Claire has been coaching for over 30 years, so is more than qualified to give the advice and best practice that she generously shares in Simplifying Coaching.
The book is about having transformational conversations by doing less and is very much a celebration of the skills that make coaching so effective as a developmental tool. It is practical and offers learning for the novice coach right through to those with many years of experience of coaching at a senior level. It is also a useful resource for anyone who simply wants to have better quality conversations without being a full-time coach.
Claire shares the insights she has gained from coaching clients herself and from listening to other coaches in her capacity as a mentor, supervisor and trainer. She describes these aspects of her work as being two learning laboratories and it is from here that she shares the ways she found of simplifying her own practice.
She shows you how to apply tweaks which will make your conversations more productive and hopefully more transformational. It is all about having maximum impact, but also gives the reader a comprehensive overview of the fundamentals such as what coaching is, how to listen differently, how to listen and not diagnose, reflecting back, silence, where the work happens and how to create the coaching container. It also tackles the bigger and weightier themes of presence, partnership and power.
Ultimately, the book aims to help you understand why saying what you see is more useful than listening to any particular story and helps you put boundaries around a conversation, so it is more effective for both the coachee and the coach.
For me, the richest learnings in this engaging and accessible book come from how Claire positions the relationship between the coachee (or thinker as she calls them) and the coach.
The coaching profession is awash with qualifications, coaching models and niche tools and techniques, so this book is special in that it gets to the heart of what makes coaching successful and that is the creation of the space where the thinker does their best thinking because the coach has created the optimum environment without getting in the way themselves.
She reminds us that while we have all of those tools and knowledge at our fingertips, it is the ability of facilitating that process and creating that space that makes all of the difference. She sums it up perfectly with the statement that '… the thinker will rarely remember your questions unless they need to continue to ponder. They will remember the learning.'
Simplifying Coaching is published by Open University Press and is available from Amazon and all other good bookshops.