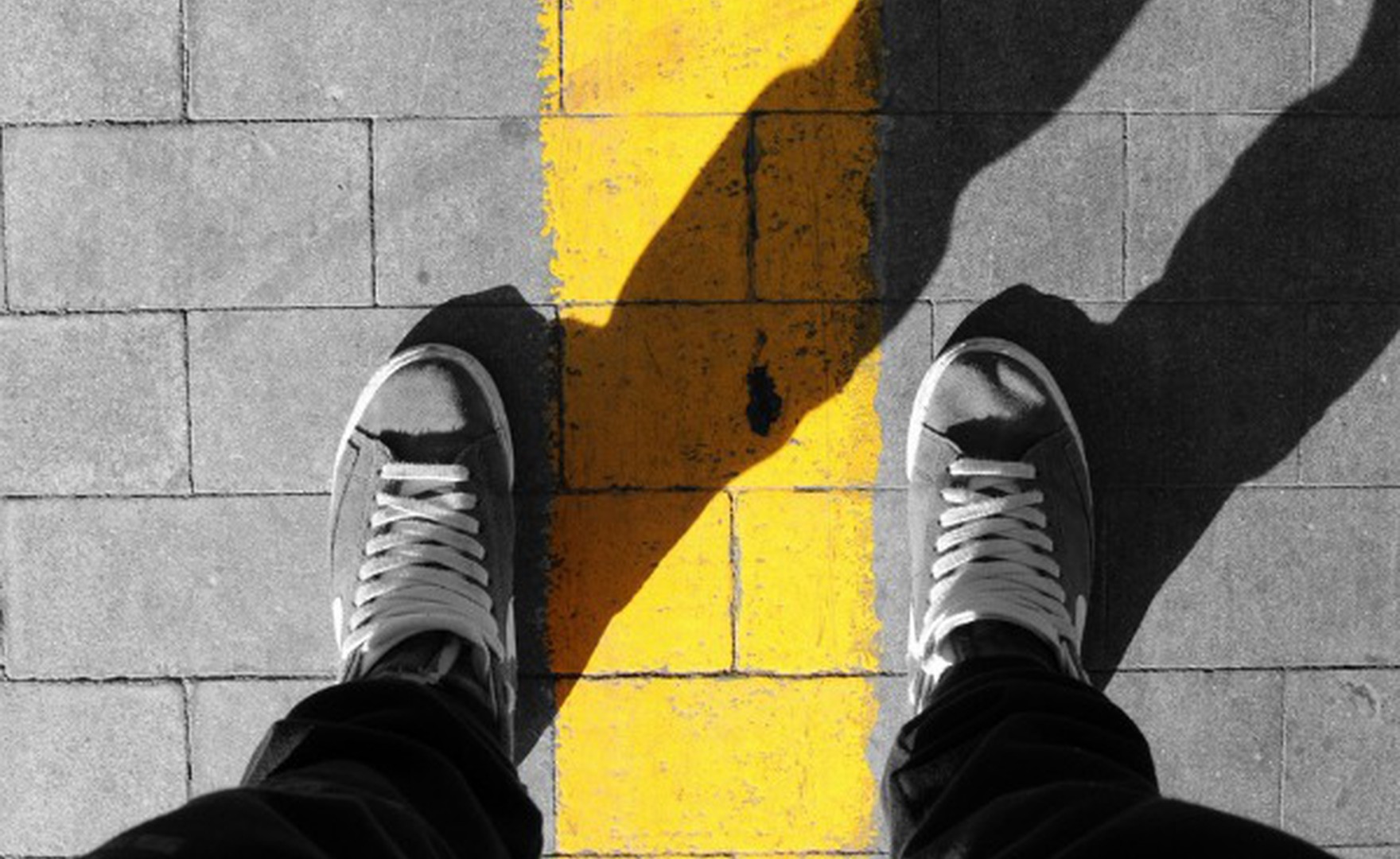 Mental health is one of the big issues organisations face today. So, when it comes to working with people who are affected, why do some coaches stick their heads in the sand?
The newspapers have recently been filled with reports of Prince Harry and Meghan Markle describing how they were "shocked to their core" when hearing that veterans were suffering in silence with mental health issues.
The day before this story broke, Minds@Work, whose mission is to destigmatise mental health in the workplace, held an event in London where people shared their stories of having mental health issues at work. Among the businesses taking part were Legal & General, who's spokesperson talked about the creation of 60 'Mental Health First Aiders' to catalyse conversation on the topic in the workplace.
Mental health has never had such a high profile. And more and more organisations are asking what they can do to protect the health of their employees.
But with limited success. I've been part of an organisation which rolled-out mental health awareness training, which left managers struggling to understand what they should do differently as a result. I know of several who provide mindfulness apps such as Headspace free to staff – but however good some of these apps are, they're just a sticking plaster over a much bigger issue.
Is mental health now part of coaching?
So, when it comes to mental health, what's the role for us as coaches in supporting our clients and the organisations they work for?
In a recent EMCC survey of over 4100 European coaches, when asked about the focus of their current coaching work, nearly 600 said they were coaching clients with mental health issues (about 15%). Over 250 were coaching clients with physical health issues and around 1150 coaching clients with 'lifestyle issues'. Only half said they were just coaching on work performance.
"The survey reveals both the need for coaches/mentors to be better trained to manage clients with mental health issues, as well as to improve the quality of ethical standards and contracting," commented Jonathan Passmore who was one of the researchers behind it.
Most coach training rightly highlights the need for boundaries between coaching and therapy, but many coaches take that to mean that at first sign their client has a mental health issue, they should stop the coaching and refer them to a mental health specialist (assuming they know one).
Imagine being that client, who has just plucked up the courage to be open about their mental or physical health with their coach. That must feel like a rejection - loaded with the message 'you're too sick for me to work with you'.
And how is the client meant to explain why their coaching has abruptly stopped to their manager or HR team, for whom any disclosure of health issues has to be on the record?
How to address mental health in your coaching practice
So what steps should you take to refine your coaching practice? Here are some of the issues to consider:
Inclusivity
Rather than simply refusing to work with people who are high-performing, high-functioning individuals, coaches can have a role to play in supporting them in managing the impact of their mental health condition on their work – and on managing the impact of their work on their condition. Taking an inclusive approach to mental health starts with broadening your definition of who you'll work with. My key criterion is whether a client is willing and able to engage in coaching. If they are, I'm willing to consider working with them.
Contracting
If you believe that wellbeing is closely linked to performance and that physical and mental health challenges can arise in the workplace, think about actively making that part of your practice. You can share your openness to work on health-related topics in your contracting and chemistry meetings and on your coaching profile. What you contract to do needs to reflect your levels of confidence and competence in this space. However, your role as a coach is neither to encourage nor discourage clients from discussing a health condition in coaching, but to signal that you're willing to work with them if they do.
Boundaries
Halfway through a recent coaching programme, my client told me that he was also having cognitive behavioural therapy for long-term depression and anxiety. We discussed whether he'd find it helpful to pause the coaching until the therapy was concluded. In the end, we re-contracted to continue, but with clear boundaries in place: through coaching he was able to address how his mental health affected his work - and reduce the chance of work exacerbating the condition. We agreed that therapy, not coaching, was the place for in depth exploration of the condition, its source, and for seeking to resolve it.
Supervision
Ensuring you have the right supervision is essential both for you and your clients if you're working with mental health. A simple first step is to check whether your supervisor is happy to work with you on clients with mental health conditions. If not, make sure you have access to one that does – maybe not for all your work, but to know that, if a mental health condition is part of the equation with any client, you can access appropriate supervision. Supervisors who are also qualified therapists can be especially good at helping coaches avoid being drawn into counselling and keeping their boundaries.
Play your part in the big issue of our age
Coaches can offer confidentiality without consequence. Our unique relationship with our clients make us well placed to support people balancing the demands of their work with a mental or physical health condition.
AoEC Director of Programmes Moira Halliday, who leads our faculty team and is used to covering this topic in AoEC accredited coach training programmes says, "It's almost certain that coaches will, throughout their careers, work with clients who have mental health conditions. Having clear professional boundaries is vital – but that doesn't mean not working with these clients; it means not straying into the role of therapist when you do. There will be times when you and your client identify that coaching isn't currently the right support for them. But just being willing to listen to people and providing a safe, confidential space for them to share their stories, can be very powerful."
Of course, Coaches need to be equally willing to protect and enhance our own mental health. If we don't, how can we provide the best support for our clients? Having a practice of self-care should be part of our toolkit.
There's never been a better time to talk about mental health.
---
Sources:
BBC News Prince Harry's shock at 'suffer in silence' veterans (March 2018)
Minds@Work 'This is my story' event (December 2017)
'The State of Play in European Coaching and Mentoring' (November 2017)
Unlock strategic thinking, embed new ways of working and leverage your culture and performance with the AoEC Programmes