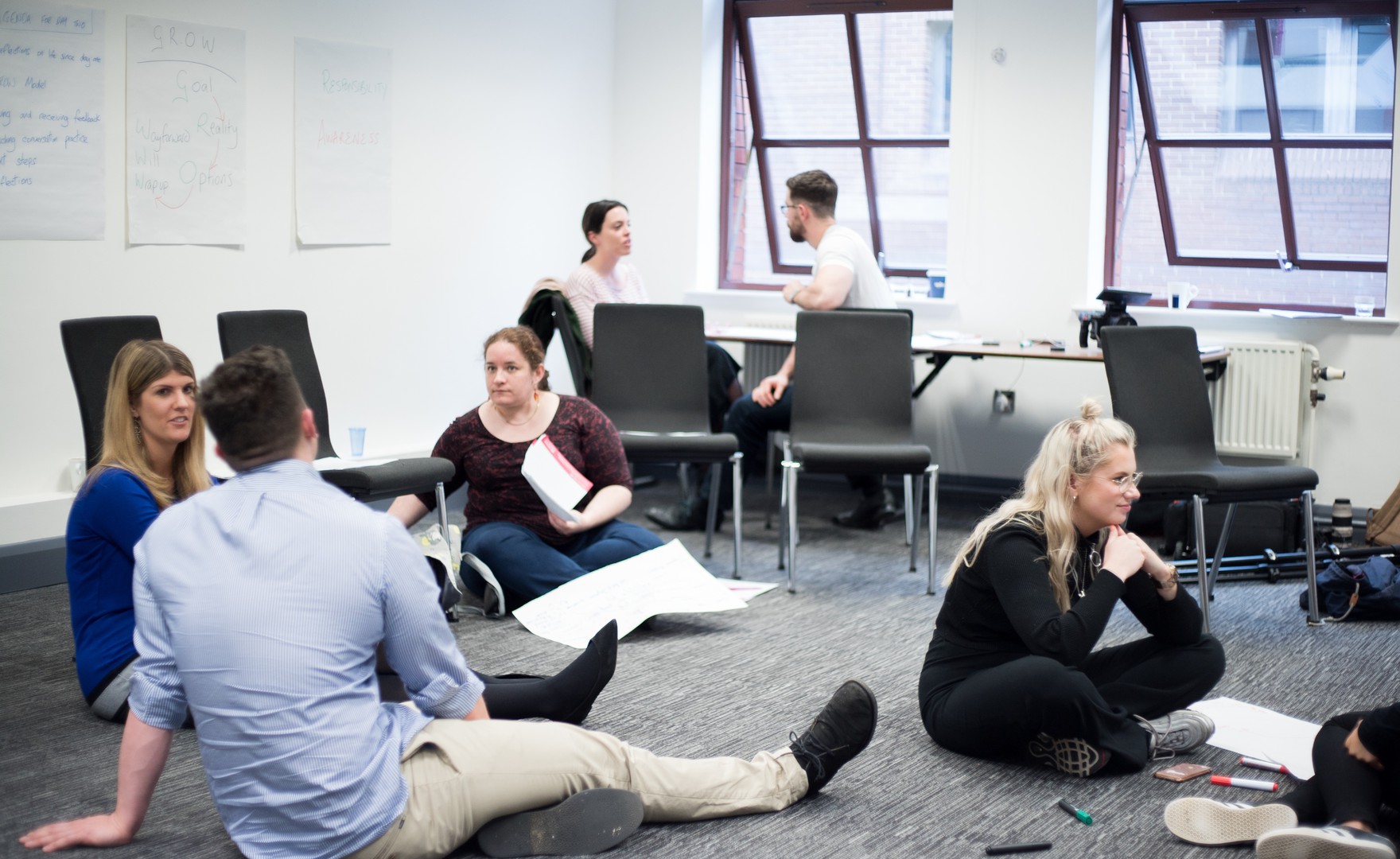 Coaching can be a transformational experience to help individuals become more aware of who they are, where they want to go, and how to get there. However, it has traditionally been a gift shared only with senior executives in the latter part of their career.
Fortunately, organisations who understand the benefits of coaching are beginning to offer junior members of staff this opportunity as well, and it's promising to see coaching cultures emerge in an increasing number of workplaces. As well as helping young professionals feel more fulfilled at work, coaching contributes towards the overall success of a business, as these individuals can play a bigger part in their team and not be held back by all too common self-limiting beliefs.
For an individual to be effective in a team they must be self-aware. Understanding and owning up to your strengths, being aware of your weaknesses and having a sense of your values help when it comes to bringing your best self to a team. Self-awareness is increasingly seen as critical for 'Millennials' success. Consistent, honest feedback at work is one way of achieving this. Another one is coaching, which gives clients the opportunity to reflect in a safe space and gain insights into their behaviour and what drives them forward. John Whitmore notes that "the first key element of coaching is awareness, which is the product of focused attention, concentration, and clarity".
An understanding of personal values is one element of self-awareness gained in coaching. Once someone is aware of what is fundamentally important to them in life, their decisions will be guided by this and they will make choices early on in their career that make sense for them. It is also useful for a young professional to see whether their values are aligned with those of the organisation that they are part of. Being able to select roles in companies with shared values means that an individual is more likely to find themselves in an environment where they are a 'good fit'. In fact, personal-organisational value conflict has been found to be linked to lower job satisfaction, so the sooner an individual knows what their values are, the less time they will spend in an unsatisfying job within a company that is not right for them.
Another outcome for those fortunate enough to experience coaching early on in their career, is a significant increase in confidence. Being able to make sense of current situations in a safe, non-judgmental space, and having the time to work through possible solutions to problems can be empowering for the young professional and result in increased confidence when they re-enter the workplace. A coach can also challenge their self-limiting beliefs, such as the perception that their manager does not trust them, or that colleagues think they are too inexperienced, for example.
Being more self-confident and feeling like they work in an organisation whose values align with their own contributes towards a higher motivation at work, but the coaching process can also significantly increase their day to day personal motivation. Setting short-term goals with their coach specifically related to their jobs, employees would focus on solutions to challenges and try out these solutions to make small steps towards the goal between coaching sessions. This process empowers the individual and makes them feel more motivated, leaving them with a 'can do' attitude in the workplace.
Article by Mary McPherson, Head of Programmes at CoachBright, AoEC partner.
AoEC offers coaching, triple-accredited coach training, and consulting to individuals and organisations worldwide looking to embrace positive change through empowering people. For more information please visit the Young Professionals Coaching Skills Certificate webpage.