Team Coaching Fundamentals
available for organisations wanting to introduce coaching to their teams
Team Coaching Fundamentals Certificate
This three-day programme is a thorough introduction to team coaching, created specifically for executive and business coaches who are looking to extend their practice to coaching teams. It is also suitable for in-house coaches who would like to be able to coach teams in their organisations.

Team Coaching Fundamentals can be delivered in-house. For more info, reach out to Tracy Childs in our Organisations Team.
Upcoming dates:
14 February 2024 - 16 February 2024
Kenya/Live Virtual Sessions
08 May 2024 - 10 May 2024
Kenya/Live Virtual Sessions
What you will learn
More and more organisations today are looking for ways to respond quickly to change and achieve their goals by harnessing the power of teams.
Through a blend of theory, insight, group discussion and opportunities to practice, over three days you will learn about the AoEC's team coaching competency model and discover how to draw on the competencies to support a team looking to improve their collective performance. You will discover how teams function at their best, be introduced to a robust model of high-performing teams and clarify the differences between coaching and other ways in which you might work with teams, such as facilitation and training.
You will also learn a model for structuring a team coaching assignment and explore many of the subjects critical to team effectiveness, including team dynamics, systems awareness and the importance of resilience and wellbeing.
By the end of the programme, you will have increased your confidence and competence to start coaching teams – or deepen your existing practice – and be able to describe and discuss team coaching with potential clients.

Benefits for you (as coach)
Benefits for your organisation (click tab)
Understand what team coaching is and theories and models of team coaching
Learn the AoEC's team coaching competencies and what they mean in practice
Increase experience of and confidence in using your coaching skills and competencies with teams
Be able to run a team coaching session and lead a team coaching programme involving multiple sessions
Develop greater capability in responding to different situations and challenges teams and their coaches face
Evaluate yourself against the competencies required for team coaches and identify your learning edge
Gain the confidence to offer team coaching in your coaching practice
Develop your in-house coaches to work with teams as well as individuals
Provide three-days of Continuous Professional Development to your in-house coaches
Develop a cohort of coaches able to support improvements in your organisaton through coaching teams at all levels to achieve their goals and add more value
How you learn
The programme, which is currently being delivered virtually, runs over three consecutive days and combines theory, participation and practice.
You will be led by our expert faculty who provide insight and theory input, as well as advice and feedback to you in the practice sessions.
The programme's experiential style of learning lets you witness and practice team coaching skills from day one and will enable you to incorporate team coaching into your own coaching business or to support teams in your organisation.
Your learning takes place in a safe, secure and confidential environment where you will be able to stretch your skills, evaluate yourself against team coaching competencies and grow your confidence in working with teams.

Accreditation
This is a certificate level programme. On completion you will receive a certificate of attendance from the AoEC.

The Team Coaching Fundamentals Certificate is accredited with the International Coaching Federation (ICF) for 18 CCEUs (Continuing Coach Education Units) - 11 Core Competencies and 7 Resource Development.

Programme accredited by: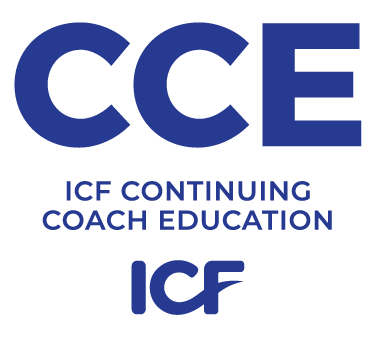 Who is the programme for?
This programme is suitable for experienced external coaches, internal coaches, HR practitioners, L&D professionals and managers who are qualified or trained in executive or business coaching.
Are there any entry requirements?
This programme is for qualified or experienced coaches.
Created specifically for executive and business coaches who are looking to extend their practise to coaching teams. It is also suitable for in-house coaches who would like to be able to coach teams in their organisations.
Where/How is the programme run?
The Team Coaching Fundamentals Certificate is currently being run virtually due to Covid restrictions.
In addition to the programme being available on the dates on this webpage this is also available for organisations wanting to develop their in-house coaches to be able to support teams.


How many people will be on the programme?
We limit the maximum number of delegates on each course to a maximum of 16 in order to maintain a good quality standard with two faculty per programme.
You can apply for the programme online. If you would like to find out more before applying, please do not hesitate to contact us and we will be delighted to help you in any way we can.
Who are the faculty of the programme?
Each programme is delivered by two of our highly trained and experienced team coaches.
For the November programme faculty are:
You can read more about them at https://www.aoec.com/about-us/

How much does the programme cost?
This programme costs £1,800 + VAT.
Is this programme available to organisations as an in-house programme?
Yes. You may attend an open programme which is available to anyone meeting the entry criteria or can be provided to a team of people at your organisation. Please contact karen.smart@aoec.com to discuss your organisations needs.
What are the differences between the Team Coaching Fundamentals certificate and the Systemic Team Coaching Certificate?
If you would like to hear more about the programme you can register to listen to the recorded Information event here
"The AoEC's Team Coaching Fundamentals programme is a beautifully designed learning experience. There is a tremendously engaging mixture of discussion, theory, and application. The framework used is strong and the scenarios and role play really succeed in bringing the subject to life. This programme really helped me to broaden my coaching knowledge and get to grips with the idea of coaching within a system. As an internal coach within a large global organisation the knowledge gained has been invaluable. Highly recommended."
Paul Williamson - Ambassador Theatre Group (completed pilot programme)
"A great introduction to team coaching. The learning experience was enhanced both by coaching practice and by the way that the course was designed around the AoEC team coaching competency framework"
Jane Bradbury, May 2021