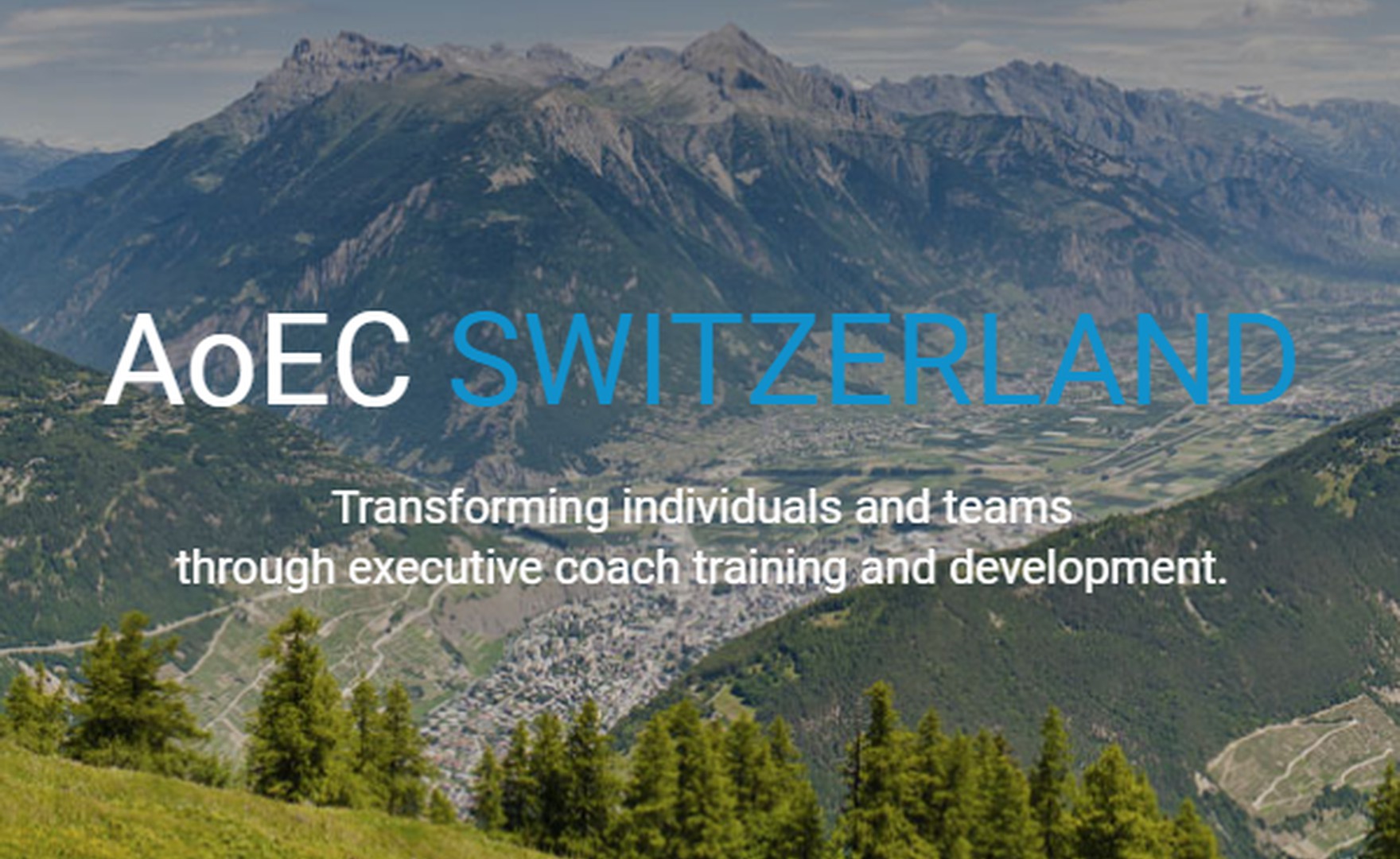 The start of 2018 sees the launch of AoEC Switzerland, based in Zurich and led by James Woodeson. James is an AoEC Practitioner level Graduate and will take his final assessment for the Advanced diploma in March. Previously, James enjoyed a 15-year career in Global Markets with HSBC in five different countries. His last role was Head of Multinationals in Switzerland, before he made the choice to transition to a new career.
"We are delighted to welcome James and his team in bringing AoEC coach training programmes to individuals and organisations in Switzerland" says Gina Lodge, AoEC CEO, "Coaching is recognised on a global scale as the most effective enabler of change, and the foremost vehicle for improving performance. Being able to offer this opportunity locally in Switzerland is an exciting prospect."
"The experiential nature of the AoEC courses supported me to develop essential skills to succeed in business and ultimately, the self-awareness and confidence to pursue a passion for people development" says James, Founder of Woodeson Executive Coaching, "Building a relationship with the AoEC team has been a fulfilling experience. I'm delighted to have been trusted to launch an established and high-quality brand into the Swiss market. The future of work is changing now, and coaching skills provide managers and leaders the foundations to develop better relationships. For existing or aspiring independent coaches, the AoEC offers an internationally recognised standard in the field."
---
AoEC offer coaching, triple-accredited coach training, and consulting to individuals and organisations worldwide looking to embrace positive change through empowering people. We currently have a presence in 12 locations across four continents enabling us to reach a global community.
To learn more and to contact James and his team directly, visit
AoEC Switzerland