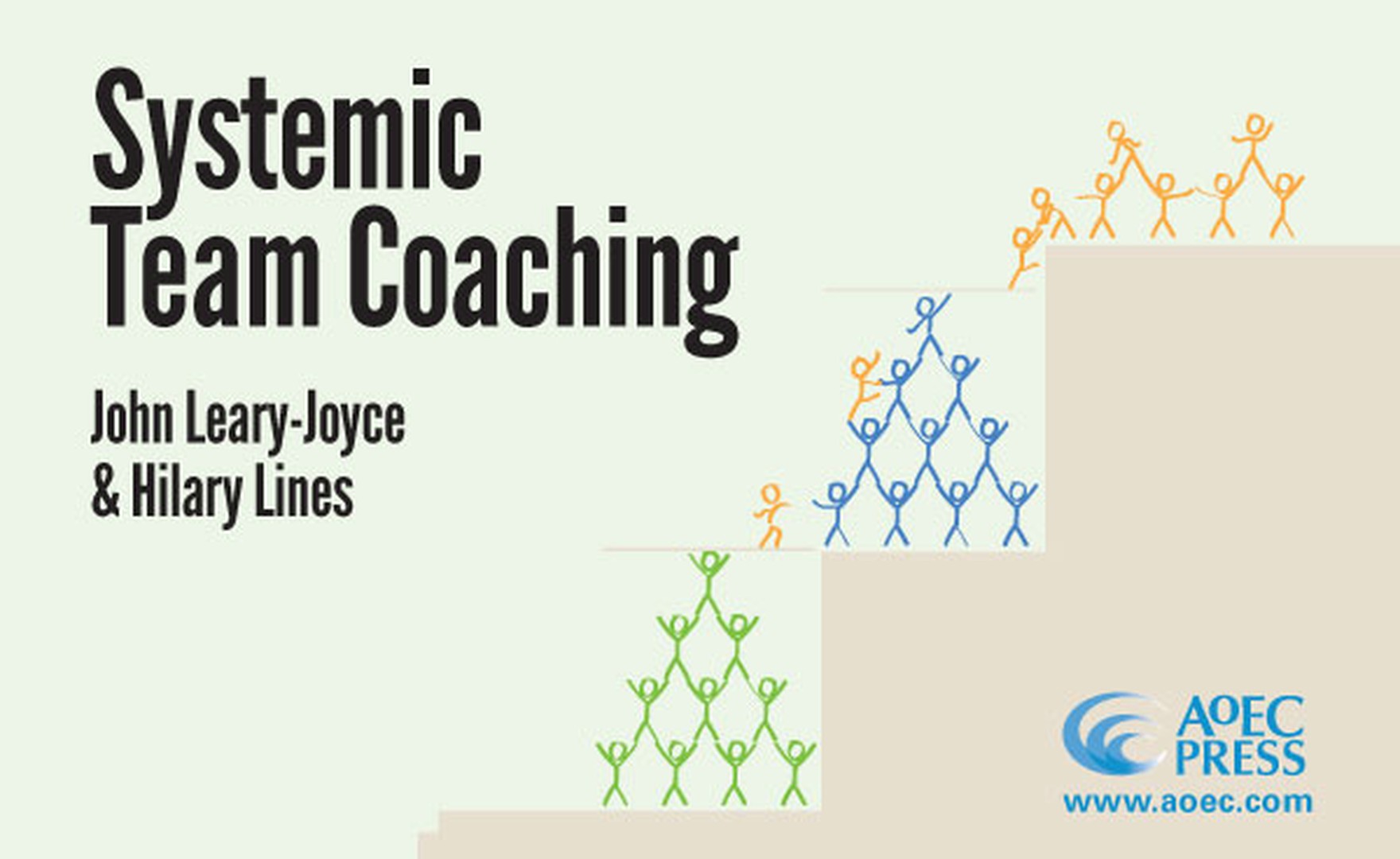 This new book by John Leary-Joyce and Dr Hilary Lines provides a clear and concise guide to Systemic Team Coaching® created by two of the most experienced international trainers and team coaching supervisors in the field.
It is a thorough and practical guide for those who are already experienced individual coaches, team leaders or OD professionals looking for new ways to extend their practice into working with teams and their wider systems.
"This book is an easily accessible and well-laid out manual for team coaches. A great many fundamental questions are answered along with illuminating and supportive case examples."

Erik de Haan
The book draws on the concept developed by Professor Peter Hawkins, AoEC Honorary President and Professor of Leadership at Henley Business School, focusing on his famous 'Five Disciplines' model for high-performing teams, and provides insights and case studies for coaching a team for each discipline.
Shining a light on team coaching
Hilary and John draw on their in-depth skills and knowledge as team coaches as well as their experience of teaching and supervising people across the world through Systemic Team Coaching® training programmes to "shine a light onto critical points of the team coaching process, focusing on practical application" says Hilary. "More and more business leaders are looking for coaches to work with their teams rather than support them purely on a 1:1 basis. Coaches are seeking training to help them and robust guides and resources to support them in their work."
In an introduction by Professor Peter Hawkins, he comments: "Our hope is that this book will encourage more and more coaches to step bravely into the exciting and rewarding world of Systemic Team Coaching® and fill the global need for trained professionals who can enable profound change across the connected, nested systemic levels."
The rise of team coaching has been widely promoted in recent years through reports on the coaching profession such as the Ridler and Sherpa which claim that team coaching is the fastest-growing type of coaching globally.
A radical approach to team coaching
The focus of developing high-performing teams through the Systemic Team Coaching® approach includes developing 'shared leadership' – collective leadership mentality in the team, focused on a clear and compelling purpose which adds value to their organisation and stakeholders, while connecting with the wider systems of which they are a part.
"As a graduate of the first

Systemic Team Coaching Diploma, I know this will be an invaluable 'how to' guide for all future students. It succinctly explains the complexity of team coaching, especially the unique systemic aspect of managing stakeholders. Essential reading for all team coaches as well as team leaders."

Sharon Toye – Partner, Global Head of Team Acceleration, Leadership Consulting, Heidrick & Struggles
Systemic Team Coaching® is available from Amazon
For more information on becoming a Systemic Team Coach visit the Team Coach Training page at the AoEC
---
Discover seven things you should know about team coaching
AoEC has also recently published a new guide to Leadership Team Coaching in Practice by Professor Peter Hawkins