The Coaching Solopreneur™ How to build a coaching business with sustainable foundations
A half-day Masterclass for those who want to do the thinking required to build a coaching practice utilising their coaching qualification
A half-day Masterclass for those who want to do the thinking required to build a coaching practice utilising their coaching qualification. An opportunity to use the tools and work with the author of 'The Coaching SolopreneurTM' to start or restart the build of your coaching business.
Upcoming dates:
There are currently no dates available for this programme. If you would like to be kept informed of upcoming dates please click the button to get in touch.
Exclusive AoEC Alumni £50 discount for graduates of GB run diploma programmes
Are you a recently qualified coach looking to set up an independent coaching practice?
Do you want to build a practice that utilises your skills, qualifications, and personal qualities?
Has the 'Who am I 'and 'How do I coach' questions supported your thinking to date but now you are wanting to build a coaching business to house your coaching practice that answers a third question:
"How will I uniquely, authentically and responsibly do the work as a coach?"

The Coaching Solopreneur™ book was written with you in mind and shares some of the lessons learnt in how Kate Freedman built her successful coaching business. If you are you looking for more understanding of what running a typical coaching practice entails and wish to gain support for how you might move into doing this work in a way that suits your intentions, needs and purpose for having the business then come and join this Masterclass to support you in building your business.
This Masterclass has been designed to support your action steps as you build your coaching practice using your coaching skills and with support from others who are at the same stage or have been in your shoes.
Time to reflect on your intentions for building and running a coaching practice using the "The Coaching Solopreneur" Book and exercises as the pre-read.
Time to receive additional insights and awareness on what may be needed to put in place for your practice to have your desired impact
Time to work with others at the same stage of thinking to enable 'the doing phase' to be more effective, time efficient and with a 'can do' mindset.
Time to reflect on your personal 'How' questions and gain support through others for you to own your accountability of completing the action steps required to build a business
What you will learn
You will gain awareness of the essential building blocks for a strong commercial, ethical, safe and authentic coaching practice – you will be introduced to the minimum essentials of owning a coaching practice and the workshop explores the principles behind these needs and helps you to establish how you might put these actions in place.
You will gain insights and support for the ownership of the question of 'What's needed for me to do next?"– you will be able to spend time to action steps for your coaching business build to decide on what to do next, by when and with what resources.
You will be able to acquire the support of others to help hold yourself accountable to your action plan that builds your business – you will be able to benefit from the time with other coaches on this workshop and in the sharing of your thinking for support and challenge in the moment and by creating a network for any future development needs.
How you learn
This live virtual half days combines sharing from an established independent coach practice owner and the author of "The Coaching Solopreneur" and by participation in exercises to reflect on your business build with other newly qualified coaches.
You will work with fellow participants in pairs and as a group to utilise your coaching skills in pursuit of your business growth, allowing you to think with clarity on what you want to do next to embed your learning.
Your learning experience
Your learning will be supported in a safe, secure and confidential environment where you will be able to acknowledge your business strengths and development areas and grow your confidence from understanding yourself and your plans for your business that will feel authentic, safe and meaningful to your needs.
Frequently Asked Questions
Who is this programme for?
The programme is designed to support newly qualified coaches who are considering building an independent coaching practice as a business owner of the practice and coaches who are about to embark on building a coaching business with limited self-employment experience. It will suit those who are seeking support to do the thinking about what is needed with and through others at the same stage of knowledge and application.
How many people will be on the course?
This virtual course is designed to manage groups of coaches to work together to form an alumni network of support. It will run with a minimum of 4 and maximum of 18.
Is the course residential?
You can purchase this masterclass by clicking the 'Apply here' button on this webpage.

If you would like to find out more before applying, please do not hesitate to contact us and we will be delighted to help you in any way we can.
Terms and Conditions can be found here.
Is there any pre-course work?
Once you have signed up for this masterclass you will receive some pre-reading before the masterclass.
You will also be sent a copy of "The Coaching Solopreneur" ebook.
Faculty: Each session is run by Kate Freedman the author of "The Coaching Solopreneur.
How much does the programme cost?
This masterclass retails at £225 + VAT.
AoEC Alumni* special price £175 + VAT.
Log into Alumni website to obtain your discount code.
* To qualify for this discount you need to be a graduate of either the Practitioner Diploma in Executive Coaching, the Advanced Practitioner Diploma in Executive Coaching, the Systemic Team Coaching Diploma or the Resilience Accreditation Programme run in Great Britain.
What does the programme fee include?
The programme includes an ebook of "The Coaching Solopreneur" sent prior and may include resources on Absorb which are copywrite owned by Kate Freedman Coaching Ltd
Is funding available for my training?
Unfortunately, no funding is available.
The course is virtual so there is no dress code.
Are there any language requirements?
You must be able to speak and understand clear English to undertake this programme.
Faculty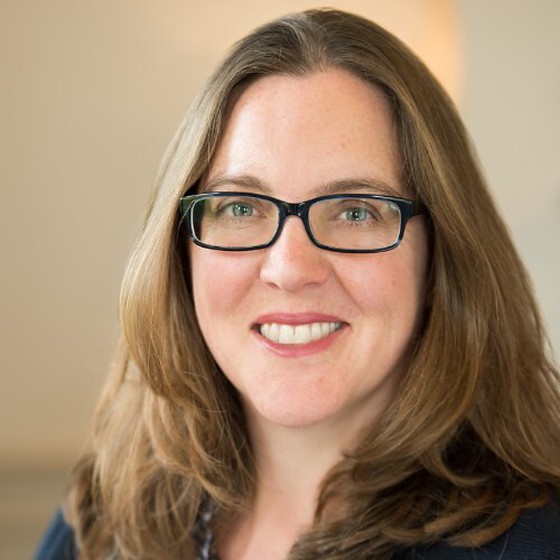 Kate Freedman Consultant Coach and Course Facilitator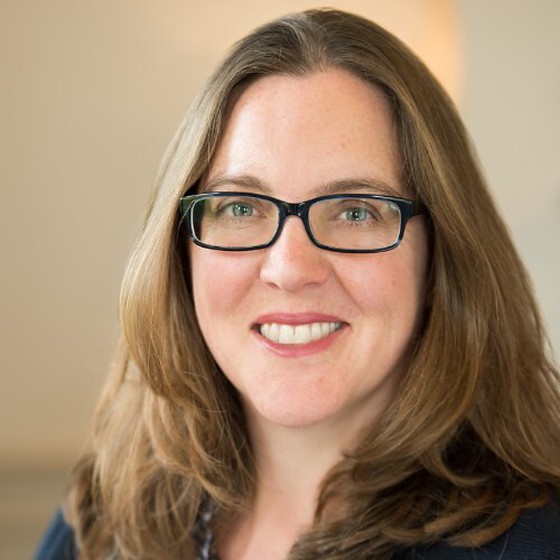 Kate Freedman
Kate is independent capability consultant, accredited Executive Leadership and Team coach and experienced facilitator, who has helped hundreds of managers and leaders improve their coaching and leadership capabilities. Kate has 20+ years' commercial experience in Fast Moving Consumer Goods, Retailing and Manufacturing roles. Prior to setting up her own business, Kate led Unilever UK's commercial capability programme and was an internal executive and career coach. She is also an experienced and accomplished skills trainer and delivered the in-house coaching skills programme at Unilever. Kate has worked on numerous change programmes and leadership interventions in her learning and development role at Unilever. Kate has worked with numerous supplier proposals to design and deploy training that creates a behaviour change and she understands how to make learning stick in organisations. Kate has been trained as a coach through the AoEC, from Skills Certificate to Advanced programme and understands how the quality of the training can enhance individuals, teams and organisation cultures. Kate's independent coaching practice retains clients from Unilever and has added clients from Financial Services, Hospitality, and Pharmaceuticals and Technology through Kate's strong network and associate work. Credentials • Diploma in Executive Coaching (AoEC) • Advanced Practitioner Diploma (AoEC) • Diploma in Supervision • Certified Systemic Team Coach EMCC • Accredited PCC Coach with the ICF (International Coach Federation) • Diploma in Careers Guidance and Development • BSc Food Science and Nutrition and Retail Management
About Kate
At Kate Freedman Coaching, Kate's focus is helping individuals transform themselves and reach their potential using coaching sessions as the catalyst for change.
Kate uses coaching to create learning spaces for professional coaches, individuals, teams and organisations to help them transition to achieve their aspirations.
​Kate is an International Coaching Federation (ICF) Professional Certified Coach with a background at corporate multinational Unilever PLC, where she led a commercial capability programme and was an internal executive and careers coach for almost seven years. Kate trained with the AoEC whilst still at Unilever and again she took the Advanced Programme on her transition to be an independent coach.
In 2017, she set up Kate Freedman Coaching Ltd as she wanted to enact her purpose to be a solopreneur who, while supporting her family, could coach individuals and teams to explore their purpose for the greater good of their professional lives and the value they could offer their organisations.
Since then, her love of learning and all things coaching has led her to complete a team coaching qualification and a diploma in coach supervision. In addition, she also has a certificate in climate coaching to enable her to use the power of coaching to drive change in our ecosystem.
Kate's Supervision work with new coaches led her to want to do more to support the business fundamentals questions that they were bringing to Supervision. Now she feels like it's time to help new coaches make their mark on the coaching profession and build the business that supports their coaching offer.
"I believe that jumping into and running a coaching practice takes preparation, investment in time and finance. The business model is sound if you are aware of what's needed before the jump. I believe that I have a track record in managing a coaching practice that meets my hopes and expectations and I wish to support more coaches to do good work and to meet their business ambitions with a realistic plan of action"
Kate Freedman, Consultant Coach at the AoEC and Course Facilitator
"The central metaphor of this book is such a gift for coaches building solo practices outside the safety of an employment setting. No such thing existed when I trained a decade ago. The Coaching Solopreneur Book can serve as your way to navigate the nuts and bolts of starting up. I picture coach wariness and weariness melting away thanks to the practical wisdom Kate so generously shares."
Kate Hammer, PCC Coach
£225.00 exc. V.A.T.
There are no dates currently available for this programme. Please register your interest below.
Apply Here
Have a Question?