Foundation Gestalt Coaching Skills Programme
Foundation Gestalt Coaching Skills Programme
This virtual programme runs over four half days and is designed to be highly experiential as a prerequisite to theoretical understanding, with opportunities for 'in the moment' learning from personal and group experience. A Gestalt framework offers a way of being, of developing presence, so that the coach acts as a powerful role model in their work. It focuses on how beliefs, values and attitude affect people's relationships, how they respond to change and therefore the impact on business targets. Relational and creative, it promotes clarity and discovery where more rational approaches no longer offer the solution.

Upcoming dates:
08 November 2023 - 24 November 2023
UK/Live Virtual Sessions
Originating in Germany and Austria in the early twentieth century, Gestalt is a school of psychology that is a highly effective and empowering change process for working with individuals, teams and organisations. Bringing greater awareness of how people communicate and relate to each other it provides a deeper understanding of what it is to be alive and human and offers those working in people development a powerful way of building relationships and effecting change.
Benefits for you
Benefits for your organisation
Gain a better understanding of how to work in the present

You will experience the importance of the coaching relationship as a vehicle for change
Discover how to use yourself in the relationship to powerful effect
Be able to work with the current experience of the client i.e. phenomenologically
Develop a deeper understanding of working with resistance in the change process
Provides deeper insights into personal and organisational change, particularly regarding resistance and how to deal with it

Recognises the 'human heart' in organisations and through a coaching process can surface hidden energy and performance potential
Promotes learning and change at all levels of the organisation
Develops the individual's self-awareness and understanding of how they show up in the workplace
What you will learn
About the nature of sensory and emotional awareness and paradoxical nature of change – the Gestalt approach integrates the cognitive, emotional and behavioural aspects of relationships and supports good communication and understanding.
How to better use observations of what you see, hear and feel in client systems and how people and events are systemically connected within organisations.
How to use the Gestalt Cycle of Experience as a dynamic model to understand individual and group development.
How to work effectively with resistance in the coaching practice by exploring the function of resistance and irrational behaviour.
How you learn
Gestalt based coaching is underpinned by a number of interconnected concepts:
Present centred awareness: awareness is seen as curative and growth producing. The coaching process follows the client's experience, staying with what is present and aware.
Emphasis on the unique experience of the individual: individual experience comprises emotions, perceptions, behaviour and body sensations as well as memories and ideas and is honoured and respected as being true for each individual.
Creative experimentation: the collaborative efforts of the client and coach promote growth and discovery through experimental methodology in which the coach 'tests' out hunches against the client's experience and modifies accordingly.
Relationship: Relationality is central to the change process. Presence, dialogue and the visibility of the coach characterise the co-created relationship of client and coach.
The learning situation is viewed as a micro organisation, paralleling many of the interpersonal and team issues thrown up in the workplace. Therefore, attention is paid to the internal workings of the group and learning points are drawn from personal and group experience.
Your learning experience
Learning is shared through virtual faculty-led sessions and skills practise in small groups.
Your learning and development are always supported in a safe and comfortable environment to ensure you grow your confidence by working with your strengths and receiving personal and structured feedback from peers and supervision from faculty.
Accreditation
This workshop is approved for up to 12 CCEUs by the ICF.

Programme accredited by: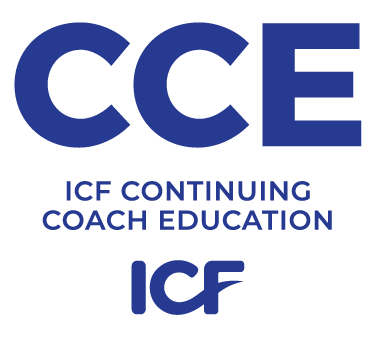 Who is this programme for?
Practicing coaches of all levels.
How many people will be on the course?
This programme is limited to 18 participants to ensure a high-quality learning experience and that you receive personal and individual feedback from faculty.
Is the course residential?
You can apply for the workshop online. If you would like to find out more before applying, please do not hesitate to contact us and we will be delighted to help you in any way we can.
Is there any pre-course work?
Yes, there will be some pre-course reading and a webinar to watch at your own leisure.
You will work with our team of highly trained and experienced executive coaches.
How much does the programme cost?
The programme costs £695 + VAT (virtual programme price).
What does the programme fee include?
Face to face programme price includes all study materials, refreshments and lunch.
If a virtual programme - lunch and refreshment will not be included.

We recommend wearing comfortable, casual clothing.
Course Faculty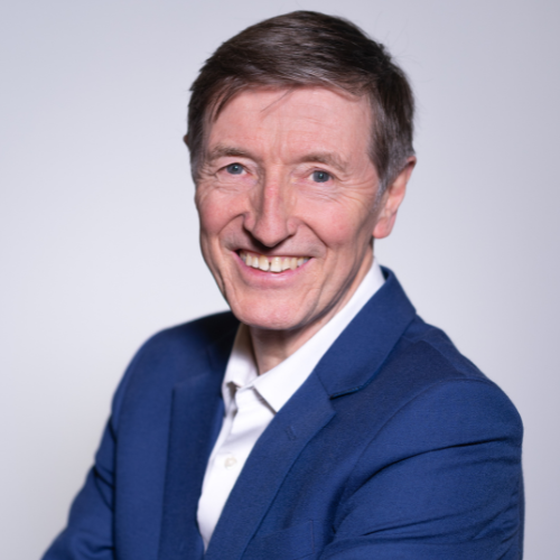 John Leary-Joyce Non-Executive Chair & Owner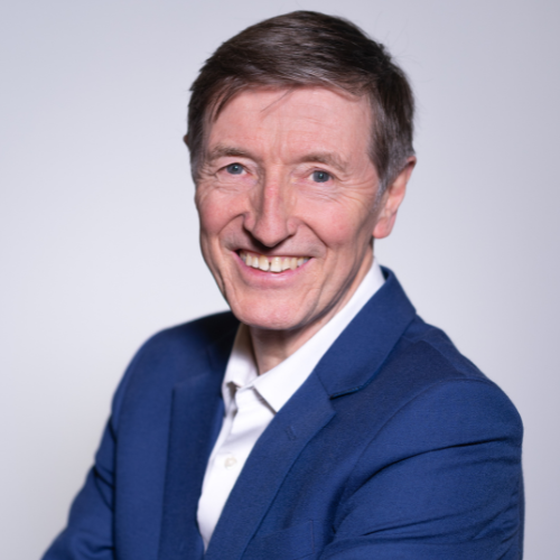 John Leary-Joyce
John founded the Academy of Executive Coaching in 1999 with one administrator and over the years recruited and collaborated with many talented directors, trainers & administrators to develop AoEC into the prestigious brand it is today. With his tireless entrepreneurial spirit AoEC has become a highly successful international coaching training organisation with professional accreditation from ICF, EMCC, & AC. Previously, he was MD of Gestalt Centre London growing the business fourfold in six years and gaining a Company Director diploma with the Institute of Directors. John is a highly principled leader, drawing on and applying his experience from a long career as a Gestalt psychotherapist, executive and team coach, trainer and supervisor. He is Past President of EMCC UK where his focus was on maintaining standards for coaching and mentoring and building collaboration between the different professional bodies. In 2010 he founded with Peter Hawkins the Systemic Team Coaching programmes. He has an MA in Executive Coaching, is PCC with ICF, qualified supervisor, regular presenter at international conferences and author of Fertile Void, Gestalt Coaching at Work 2014 and co-author of Systemic Team Coaching 2018. His other passion is dancing Tango which links with leadership, coaching and Gestalt.
"Experiencing Gestalt with John as our teacher was a beautiful experience. John was so down-to-earth and relaxed in his delivery it made absorbing the learning really easy! Glad I signed up!"
Arif Bobat
"I highly recommend this workshop! It was very experiential, wonderfully paced, with plenty of safe space to experiment and learn. I left the course so much richer with many valuable insights and learnings, as well as new connections with a great faculty and fellow participants."
Dina
"Excellent programme of Gestalt coaching theories and practical techniques, taught by an eminent practitioner in the field; supported by first-class AoEC faculty members and staff, which delivers an immersive, high quality, experience. Highly recommended."
J Campbell
"I'd thoroughly recommend this course for both a theoretical and practical understanding of gestalt. I wondered how this would be achieved in a virtual environment and was amazed at the level of connection and depth that could be experienced in this format. John and the team work brilliantly together and bring rich experience and presence to the event."
Robert McGill, November 2020 virtual programme