Senior Practitioner Diploma
Senior Practitioner Diploma (virtual programme)
The aim of the Senior Practitioner Diploma is to improve your effectiveness as a coach, getting better results – faster. Gain access to an virtual coach training experience that will take your coaching to the next level in an accessible, flexible and cost-effective way. This impactful programme combines world-class coaching tools, frameworks and methodologies from experts and thought leaders in the industry with highly experienced facilitation from AoEC Faculty to give you a rich and varied learning environment.

Coaching is now one of the most important development tools available to employers and employees. As organisations face new and complex challenges, coaching effectively facilitates the creation of new thinking, adding value and developing sustainable growth and people strategies. Working with top coaches, businesses are being enabled to prioritise their workers, customers and establish resilient and agile operations.

Benefits for you
Benefits for your organisation
Become more grounded and solid in your theoretical knowledge and coaching model
Enjoy your coaching more, through feeling confident and relaxed in your range of interventions
Develop a good working understanding and grasp of psychological theory and practice to better understand motivation and self-limiting behaviour patterns
Gain a profounder understanding and knowledge of current leadership models to better coach senior clients or colleagues
Focus your coaching practice in a results-orientated style which parallels the work of senior executives who are expected to produce results within defined parameters
Deepen your core coaching competencies to coach leaders including creating the right foundations to facilitating personal transformation
Ensures your pool of in-house coaches are properly equipped with the best professional skills, knowledge and ethical understanding they need to coach at a deeper level
Fosters a coaching culture within your organisation to ensure you have experienced coaches to work with your leaders, managers and wider workforce
Increases the capacity of your leadership and management teams to lead through change, innovate and manage performance and development more effectively
Demonstrates tangible improvements as a result of the coaching intervention
What you will learn
A wide range of theories, methods and tools - as well as live coaching practise to stretch you in your thinking and approach, you will learn from thought leaders and experts in their field of coaching to give you deeper knowledge.
How to do more in service of your clients – developing a greater understanding and knowledge of leadership models and theory will enable you to better support your senior executive and leadership clients as you learn how to create the right foundations to facilitate personal transformation.
Who you are as a coach and finesse your own signature model – you will challenged and supported as you create your own learning. With an emphasis on doing, you will be practising a wider range of techniques and will receive rigorous feedback in order to give you a deeper insight into who you are as a coach, allow you to live your values and be able to authentically express who you are.
How to increase your capacity to coach at a more senior level – you will gain the confidence to dive deeper and get results faster.
How you learn
The Online Senior Practitioner Diploma is comprised of eight modules structured over 10 months. The elements of the programme include:
Weekly 60-minute webinars from the AoEC faculty and specialists on coaching theories, models and techniques. These are illustrated by case study examples and/or demonstrations and are designed with practical exercises to take away and use on your own and in your practise group.
Weekly 90 minutes facilitated discussion – used to expand your own thinking and reflection on the webinar topic and examine how this helps you to further develop your personal coaching model.
Working in peer practice groups (self-managed) for six hours each month – you will carry out exercises identified on the webinar, discuss and apply new tools, take part in coach/client/observer practise with new techniques, integrate learning to further develop your own personal coaching model and help to build your coaching 'business'.
Regular practice with coachees outside the modules – you will be required to have four practise coachees who you can meet face to face or virtually and the emphasis will be on practising then reflecting on practise to expand your style and technique.
Evaluating practise – you will take part in four evaluated coaching practise sessions with monthly supervision in your practise groups along with bi-monthly meetings with faculty in your practise group.
Reflection on practise – you will keep reflection notes on all coaching sessions, maintain a learning journal and give as well as receive peer feedback.
Final assessment – this will include a presentation of your coaching model, an assessment of your coaching practice and a written submission.
Your learning experience
The theory half of the programme will be delivered online. Spanning 32 weeks over 10 months, the programme includes at-home access to study when it suits you and weekly facilitated discussions by AoEC faculty.
The other half will be monthly live peer practise sessions and regular practise with coachees outside of the modules. This will be essential as application of theory will be a key part of supervision.
Accreditation
Participants can achieve 81 accredited coach specific training hours (ACSTH) with the ICF, if all elements of the programme are completed. The ICF requires 125 Coach Specific Training Hours when applying through the ACSTH path for individual coach accreditation for PCC (Professional Certified Coach).
Support for applications to the EMCC is in the form of a statement of attendance showing the number of hours completed and a factsheet outlining the course details.
We can provide further course information to participants if requested by the ICF or EMCC.

Programme accredited by: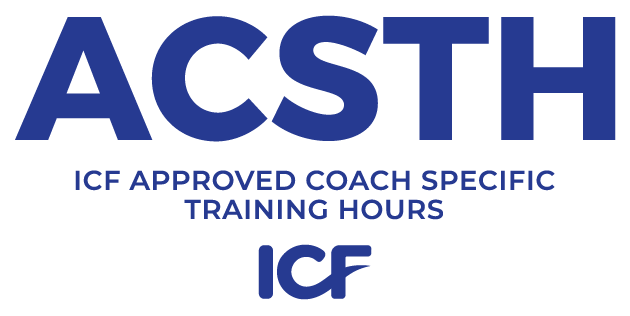 Who is this programme for?
We want to maintain the highest quality of participants so you will benefit enormously through learning from each other. This means that all participants should be:
Experienced coaches at ACC level actively practicing with 50 hours of client coaching
Constantly refreshing their coaching model and style of coaching
Experiencing regular supervision – individual or group
Self-managed learners
How many people will be on the course?
This programme is limited to a maximum of 20 participants to ensure you receive the highest quality learning experience and are provided with rigorous and direct individual feedback from faculty.
You can apply for the Senior Online Practitioner Diploma in Executive Coaching programme online. If you would like to find out more before applying, please do not hesitate to contact us and we will be delighted to help you in any way we can.
Is there any pre-course work?
Our faculty are all highly experienced executive coaches in their own right with a range of backgrounds in various professional sectors.
How much does the programme cost?
We have costed the programme at a level commensurate with top quality trainer fees and external course assessment/supervision and this has remained the same for several years. The course fees are £3,750 + vat.
What does the programme fee include?
It covers the price of all study materials, access to AoEC learning platform, facilitated discussions across 32 weeks, four faculty evaluated observations, supervision, bi-monthly facilitated group practise and assessment.
Is funding available for my training?
What happens if I cannot attend all of the module dates?
We advise against missing sessions wherever at all possible, however all facilitated discussions will be recorded enabling your learning to continue.
Please note that any missed sessions will be deducted from the overall programme hours that could be achieved.
What happens if I don't pass?
To graduate from this programme a minimum of 52 direct tutor hours plus 13 self-study hours and attendance of assessment day must be complated.
Our primary aim is to create a programme of the highest standard that also reflects value for money. This means that we make a promise to get you through to graduation, provided that you undertake to submit all required work to the standard outlined by the tutors.
What additional support do I receive upon graduation?
On graduation you will receive a free 12-month AoEC individual accreditation which can be renewed for a small fee after a year. You will also receive free membership of the AoEC's Alumni Association and a free 12-month membership with Enterprise Nation along with discounted insurance and other discounts to specific services.