Discover more about becoming a qualified coach with our free virtual sessions
An Introduction to Coaching Skills and Becoming a Qualified Coach
Free interactive virtual events offering a taster into the world of executive coaching
Whether you are wanting to gain new or develop existing coaching skills or if you are exploring your training options to become a qualified coach, knowing where to turn can be challenging.

Our free interactive virtual events offer a taster into the world of executive coaching to help you with your decision making.

The sessions will be 2.5 hours – and will include information on our programmes and the opportunity to hear from and chat to a recent graduate of our Practitioner Diploma.
Wanting to learn more about coaching or discover how to become a qualified coach? Sign up now and have the opportunity to ask your questions directly.

Our free Introduction to Coaching Skills session will include…
a discussion around what coaching is/isn't
a live coaching demonstration with an attendee
information about some of our programmes
the opportunity to hear from and speak with a recent graduate from our Practitioner Diploma in Executive Coaching programme
An opportunity to ask your questions
These are free 2.5 hours events taking place over zoom.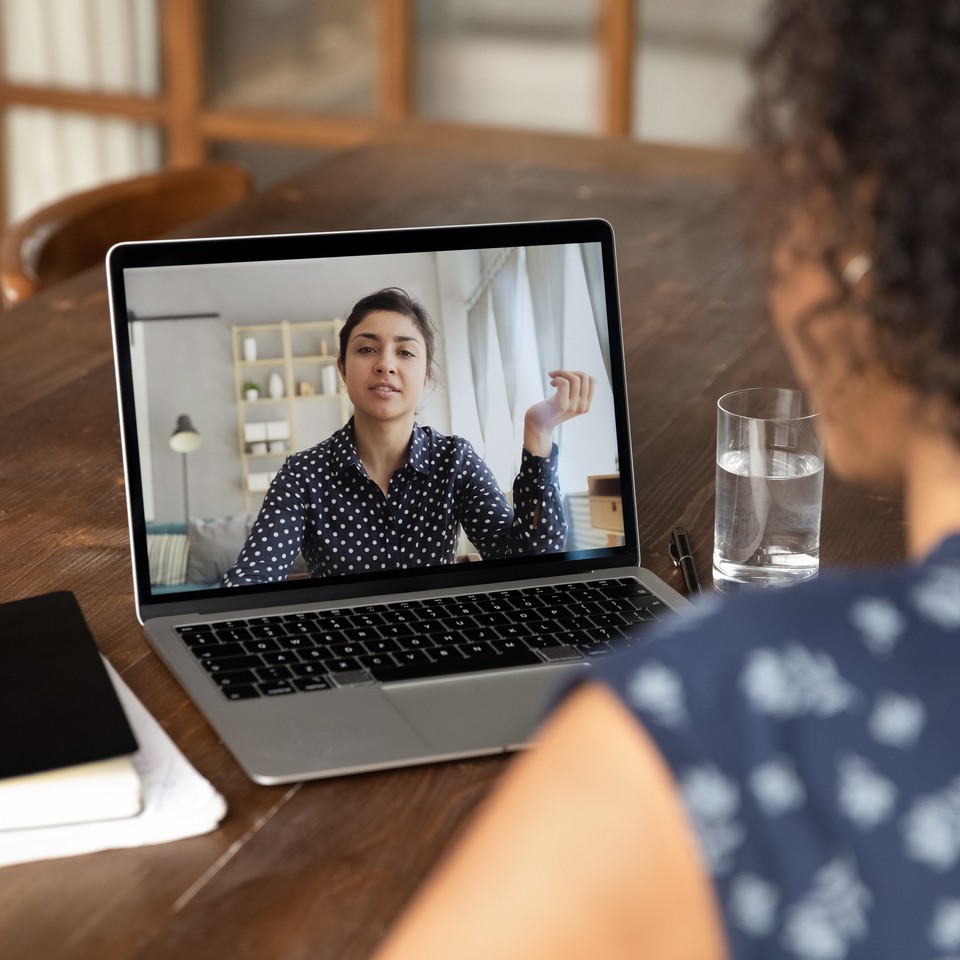 Begin your journey towards a coaching qualification
Our two-day Coaching Skills Certificate programme will introduce you to the principles and practice of coaching. Not only will you learn how to use an effective four stage model that will allow you to begin coaching right away, you will also discover what kind of coaching is right for you

If you are completely new to coaching, this is the course for you. Find out more by downloading our Information sheet on the Coaching Skills Certificate.
Next steps for becoming an accredited coach
The Practitioner Diploma in Executive Coaching challenges you to reach new and potentially unknown depths. You will explore existing coaching models and discover your own unique style that works for you to become an accredited executive coach.
The programme helps you to develop the skills that you need to become a successful coach and it gives you the confidence you need to stand out from the crowd.
Download our Practitioner Diploma Brochure to find out more.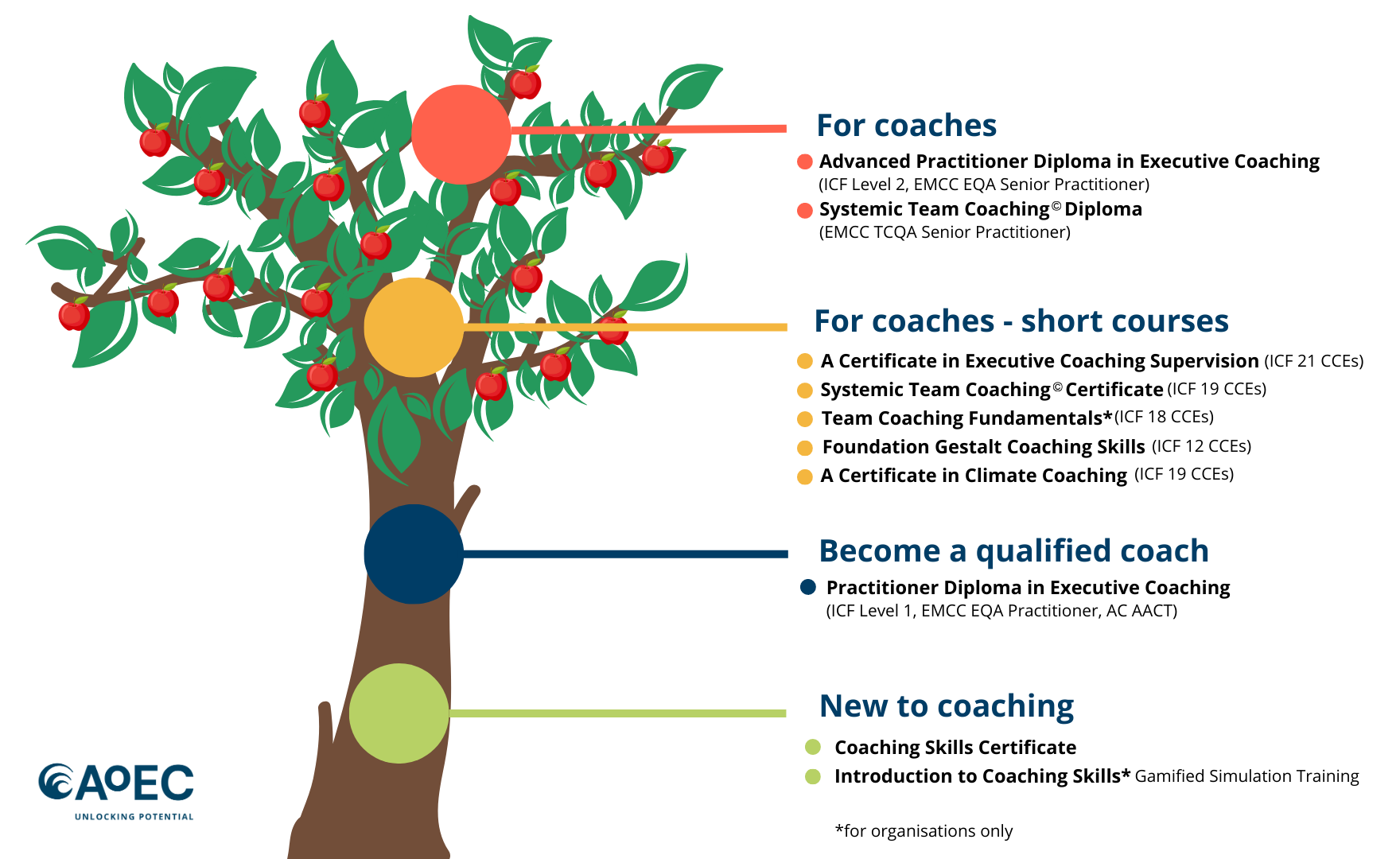 Whether you are exploring training to become a coach or looking for coaching solutions for your organisation - we are here to help you find your way. Take a look at our video to find out more.
How can I become a Coach?
What is the difference between Coaching? Mentoring? Advising? Counselling? Consulting? If you are unsure on what it means to become a coach, please download our helpful Coaching guide and get started on your journey.
What does 'accreditation' mean?
Accreditation is increasingly sought after in the coaching industry – particularly from departments responsible for coaching procurement. With no formal regulation in the industry, there is a need for coaches to demonstrate credibility and provide reassurance. Accreditation provides this.
There are two components to becoming an accredited coach. First of all, when choosing a training provider you should find out who the course is accredited by. In order to apply for individual accreditation who will need to have completed an accredited course.
The second component is to apply for your own individual accreditation with your chosen professional body. For coaching the main professional bodies are:
Association for Coaching (AC)
European Mentoring Coaching Council (EMCC)
International Coaching Federation (ICF)
After completing and graduating from one of the AoEC's accredited diploma training programmes, you are on your way to becoming an accredited coach. The Practitioner Diploma is triple accredited which each of these professional bodies giving you the assurance of the high quality professional standards of your training and your choice for accreditation application.

Offering new graduates accreditation with the AoEC for one year, we support you by giving the recognition of your qualification status as well as the time you may need to gain coaching hours required for your accreditation.
Find out more here.
To understand how Accreditation can help you in your coaching career, download our Guide to the Accreditation Bodies.
What is covered at these events?
Choosing your coach training provider can be challenging. We want to give you a taster of what it is like to train with the AoEC.
The event includes:
what is coaching - and what it isn't
we ask for a volunteer to take part in a short coaching demonstration
get a feel for what the AoEC is about and learn about some of the relevant AoEC coach training programmes
hear the honest story from a graduate from the Practitioner Diploma in Executive Coaching programme
an overview of accreditation
have an opportunity to have your questions answered
Who attends these events?
These are available to anyone, everywhere.

Although we advocate that coaching skills can be used to aid and enrich any conversation and therefore have a range of programmes to suit people at all stages of their coaching journey, examples of people who attend these events include:
managers and leaders who want to use a coaching approach
people who have been coaching but would like to formalise their training and/or obtain an accredited status
people who work in HR, learning and development, organisational development, people development and talent management
consultants, counsellors, psychologists, mentors, trainers who want to add coaching to their portfolio of offerings
people who are exploring a new career choice

These are great opportunities to come together with like-minded people who are interested in a similar journey to you.


How do the events take place?
The virtual events last 2.5 hours and have two AoEC faculty at each event.
We use Zoom as our platform and as the events are interactive we encourage videos to be on.

All of these events are free and designed to help you in your decision making - we welcome feedback on what you would find helpful.
What happens if I register but then can't make it?
Don't worry.
You will be sent an email, containing further information and how to sign up to a future event.
Will the sessions be recorded?
The virtual sessions are interactive and we invite people to have cameras on and to join in the session.
We do let everyone in the group know that the session will be recorded, but the recording will only be made available for the private use of the people that attend the event and will be password protected. It will not be publicly available.
Hear from some graduates from the Practitioner Diploma in Executive Coaching programme