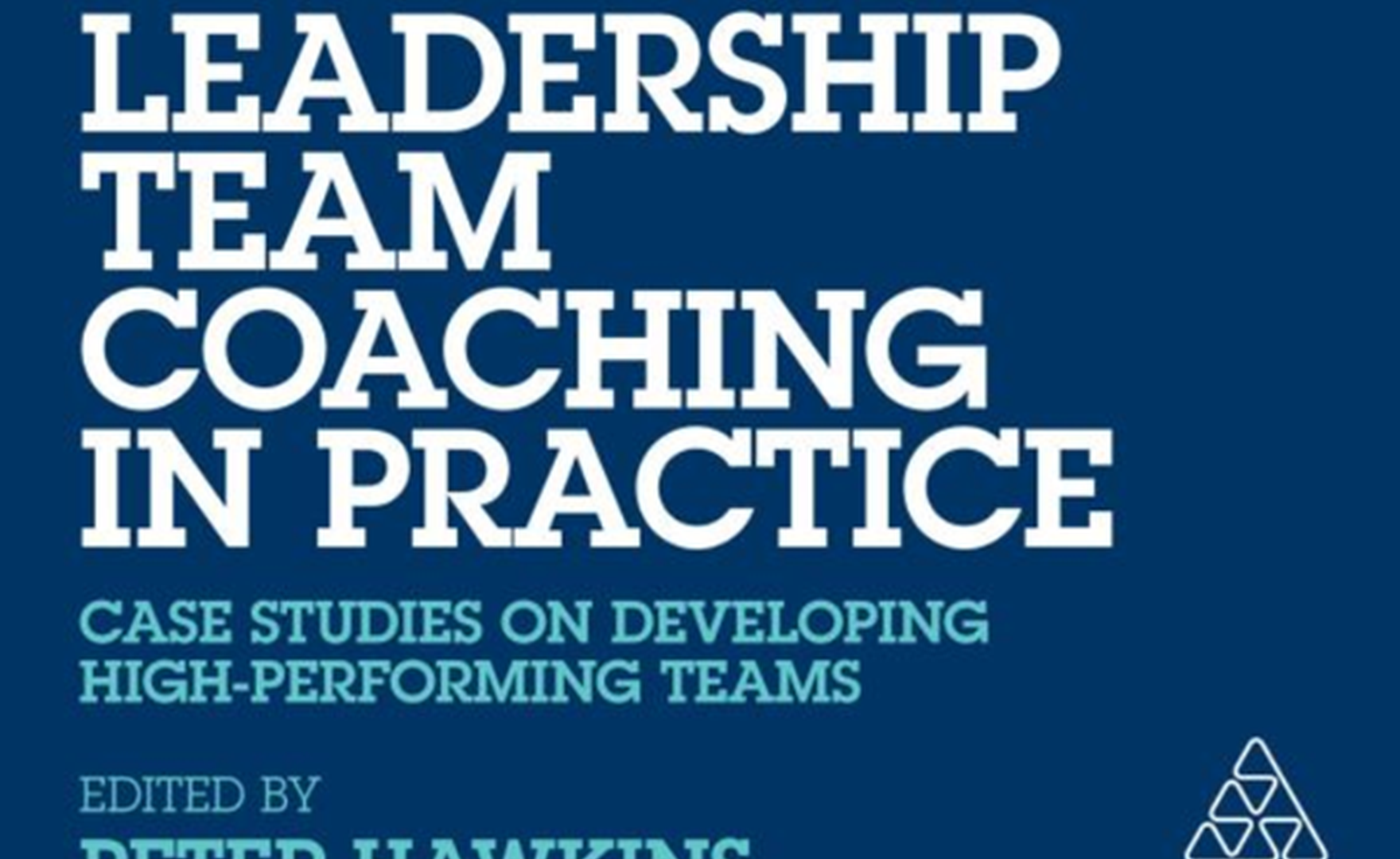 Use our discount code for the new edition of this practical guide to building strong leadership teams
This second edition of Peter Hawkins popular book Leadership Team Coaching in Practice provides case studies on how leadership team coaching techniques have been applied internationally across a variety of team types and industries. It includes contributions from chief executives, team coaches, team leaders and consultants, and is a practical guide illustrating how best practice has been tailored to the needs of each organisation.
The book addresses challenges such as:
How to create teams which function as more than the sum of their parts?
How to enable teams to learn and evolve?
How can teams develop new thinking together rather than just exchange the thoughts team members already have?
How do teams align?
How to develop team meetings that leave people more focused, energised and connected?
In this new edition, Professor Hawkins, who is Professor of Leadership at Henley Business School and AoEC Honorary President, illustrates how to foster collective transformational leadership, whatever the business sector and type of team. The book is a valuable resource for executive coaches, organisational development consultants, HR leaders and aspiring managers
"This edited book has three major new case studies, one on working on a team of teams intervention with a Southern African Airline, written jointly by the Systemic Team Coaches and a number of the key executives, and one by a young millennial team coach working in Silicon Valley with a rapidly growing tech start-up company," explains Professor Hawkins in his recent article on the AoEC website.
"There is also a case study on training senior Partners at Deloitte in how they can Systemically Team Coach their own leadership teams. All the previous case studies and other chapters are included and have been updated with reflections three years on. It includes a chapter by Dr Hilary Lines, a joint chapter by Professor Peter Hawkins and John Leary-Joyce on the training and contributions from people from many countries including Krister Lowe who leads the excellent www.teamcoachingzone.com."
---
Visit the Kogan Page website to buy a copy with an 20% discount using the code RENEWAL2018
AoEC has also recently reviewed Systemic Team Coaching by John Leary-Joyce and Dr Hilary Lines