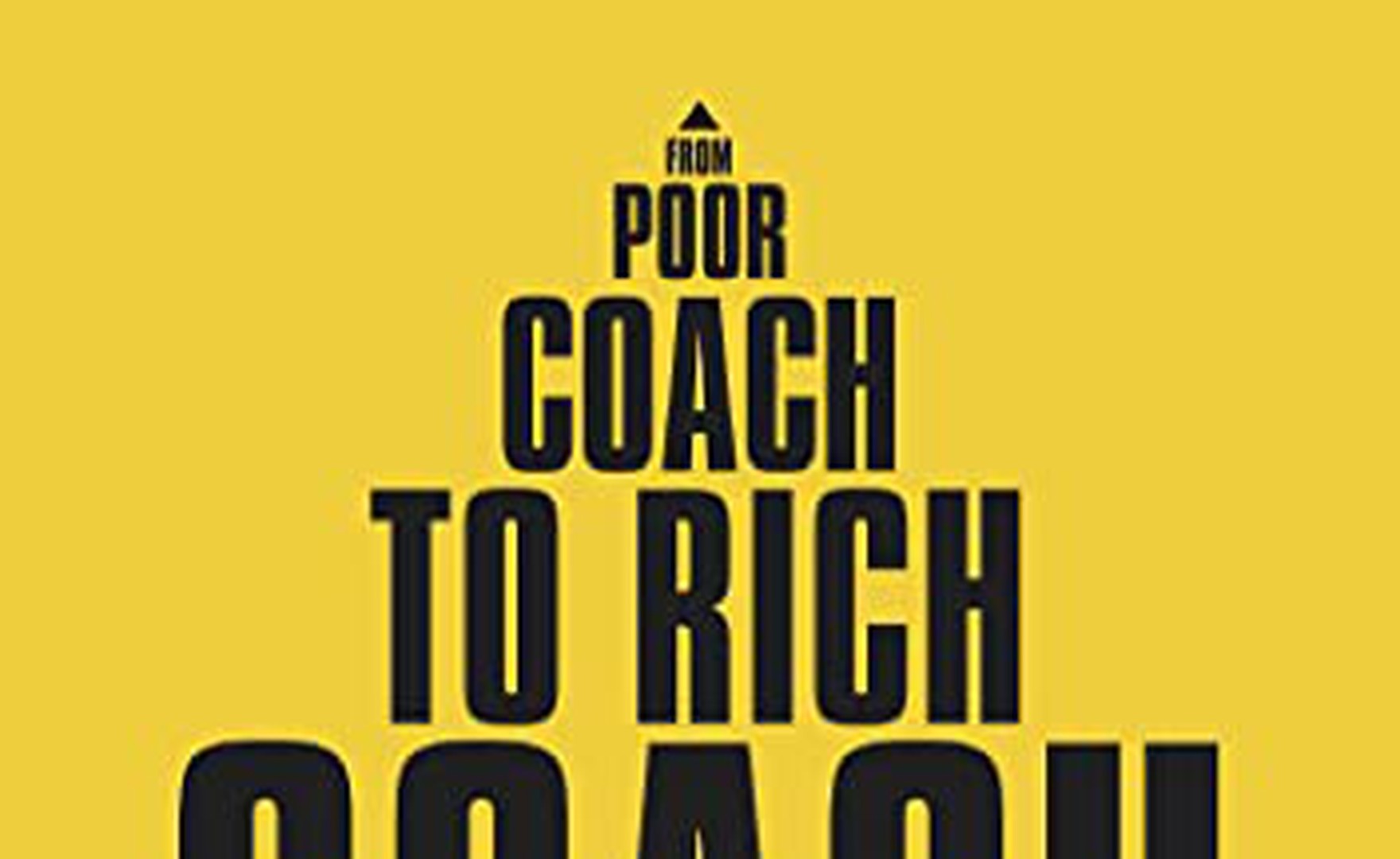 An unsolicited email popped into my inbox from someone I didn't know. Irritated, my finger hovered over the delete button. At the point of pressing, my LinkedIn pinged. Hmm, a reach-out from the email-sender. Distracted, I turned to LinkedIn and about to dismiss/delete it, I noticed the video. Personalised and perhaps embarrassingly, I succumbed to the flattery and noting that we had interests and contacts in common, I accepted the connection request.
We exchanged LinkedIn pleasantries and eventually, Anne-Johan asked for a meeting. By this stage, I was happy to accept. A pleasant zoom coffee break quickly followed. We shared our mutual passion for coaching and Anne-Johan offered to send me a copy of the book – an offer I was only too happy to accept. Mainly, because of my experience of working with so many coaches some of whom build a viable proposition, but also the many who do not. This piqued my curiosity.
The book, an unmissable vibrant yellow colour, duly arrived. I admit that for weeks it lay "parked" in my kitchen, where it "winked" at me in all its guilt-inducing yellowness. Another lingering "should" among the many other "shoulds" that I wasn't attending to. The gift aspect of the exchange adding another layer of guilty obligation.
A month later, my perception of the guilt-inducing yellow became a lifeline when a relative was taken ill and I had to spend more time than anyone would want in various hospital cafés and waiting rooms. Suddenly the "should" was something to cling to in otherwise drab, difficult days.
Having initially been put-off by the title ("terribly vulgar to discuss money" says judgement voice), I quickly warmed to Anne-Johan's theme. Anne-Johan's honesty about his former lack of financial success and his sharing of his vulnerability made me fall in love with him and the book. If anything, I fell in love with Annelies, Anne-Johan's wife even more than the book and Anne-Johan. If you want to understand why ……. Well, you will need to read the book!
Anne-Johan starts with the premise of "Know thyself coach!" – rather like the underpinning of our coach training qualifications here at the AoEC. He skilfully recounts the problem many coaches face of over-focusing on technique while under-focusing on clients.
"If you want to grow your business don't fall in love with your service but with your clients instead!"
He outlines the three options for growing a coaching practice; more clients, increase the value of each transaction or increase the frequency of repurchase (i.e., extend the relationship). Being honest, I would have liked to have seen this illustration positioned within ethical guidelines, however he makes a great point with a simple calculation.
The book gradually takes the business owner/coach through the 7 "Ps"; Position, Package, Price, Process, Proof, Pair & Promote. Each step has plenty of examples and there is a simple and handy summary at the end of each chapter.
One of the book's most important lessons is that successful entrepreneurs apply their learning quickly – with a memorable example which helps to drive the point home. The book is beautiful in its simplicity and Anne-Johan's honest desire to help others who might be going through his 2015 moment. His sincere desire to mentor others and provide a helping hand at the end is touching and authentic.
Perhaps the greatest lesson for me personally, was Anne-Johan's entry into my world and quickly turning from stranger into someone I want to have coffee with, to someone who shares my passion for coaching and sincerely wants to help others facing this position he had been in.
Thanks Anne-Johan – I recommend the book to anyone out there who is trading independently and not achieving their revenue targets. Yes! Coaches deserve to earn a good living – especially after investing in learning the tools and techniques. Anne-Johan is a helpful guide and potential mentor who genuinely wants to help and to meet you.