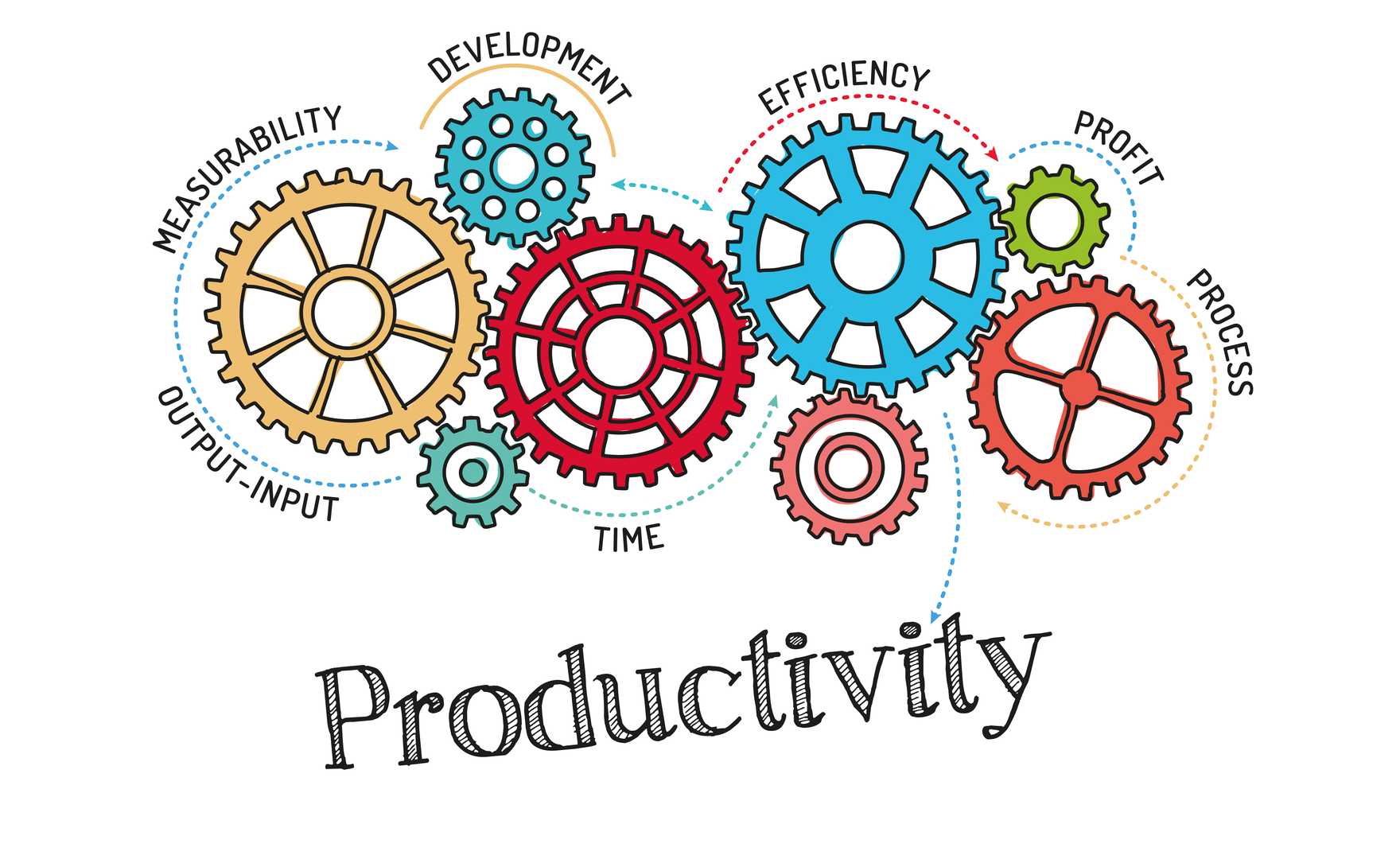 With labour productivity growth lower over the past ten years than at any other time during the 20th century, we look at the factors contributing to the productivity puzzle and explore how a coaching approach could help some organisations break free from the ongoing slump.
Productivity - as measured by the amount of work produced per working hour - is the major driver of long-term economic growth and higher living standards. Weak growth became the norm as the global credit crunch was triggered back in 2007. While some countries have extracted themselves from the so-called productivity puzzle, the UK is languishing behind with productivity falling yet again in the last quarter of 2018 compared to the same period in 2017. In fact, the Office of National Statistics (ONS) has stated that the UK's productivity at this time was 18.3% below its pre-downturn trend.
This flat-line trend is being caused by a variety of factors, but some of the blame can be attributed to organisations holding off on making investment decisions as Brexit continues to cast its long shadow. Other reasons include companies not taking full advantage of new technologies to improve efficiency, inflating pay to get around recruitment difficulties and not having productivity measures in place. Most pertinent though, is the link between people management practices and workplace productivity.
As the CIPD revealed in its Labour Market Outlook which covered the Winter 2018/19 period, there is a direct 'relationship between how prominent productivity is within an organisation and how likely they are to employ certain formal people management and development practices, also known as high-performance working (HPW) practices.'
While the link between sound people management and business performance is not a secret, the Chartered Institute of Management has previously estimated that poor management practices are hindering the UK economy to the tune of £84bn a year in lost productivity.
Government-funded body, Be the Business, is charged with cracking the UK's productivity challenge. Set up in 2017, it works with the entire business community to share what works for today's best businesses with every company that wants to learn and improve. Issuing its report 'Raising UK Competitiveness: Inside the mindset of leaders of firms' in March, it made the following recommendations for business leaders:
Gain better self-awareness by measuring performance to understand where issues lie, so priorities can be set
Invest in key areas of improvement. Strengthening business planning and strategy, employee engagement and motivation and leadership and management skills should all be top of the agenda
Connect with others to learn and improve. Collaboration with peers and experts can help drive business improvement
In its purpose to drive improvement, Be the Business has multiple resources including benchmarking, collaborative networks and a mentoring network to support UK commerce. It's also doing a good job in sharing insights into how initiatives such as working smarter, using creativity to unlock commercial innovation, investing in continuous training, using coaching to improve staff performance and adopting a leadership style that empowers the workforce are delivering strong results.
Coaching is a powerful management tool and can be used as a step change to increase individual, team and organisational performance and ultimately productivity. Developing a coaching culture allows organisations to make the most of their resources, deal with areas that might need improvement, encourage a positive response to change amongst employees and helps develop staff so they can grow and learn to help the business succeed.
One case study example from the Be the Business website highlights how energy comparison site Love Energy Savings is using a coaching culture and daily staff performance reviews to act as a weekly health check for the business, and keep the company on target. It quotes Love Energy Saving's managing director Phil Foster: "We're lucky in that the atmosphere at Love Energy Savings is really conducive to constant coaching. And we don't just mean formal coaching, it's about seeking and receiving guidance from team briefings, from your neighbour, or even over a sandwich with a teammate in the staff canteen." 
Productive organisations get more out of what they have, and this enables them to increase their profits, pay their workforce higher wages and invest in their future. Productivity matters and companies can easily be unlocking bigger capital gains and the capability to grow just by tweaking their management practices for the better.
---
The AoEC's consultancy services are offered to organisations and feature a portfolio of tailored solutions and products that can serve to address a multitude of issues facing both large and small businesses today. We work at all levels within an organisation to help build a coaching culture where the emphasis is placed on improving performance, maximising your people's potential and driving business success.