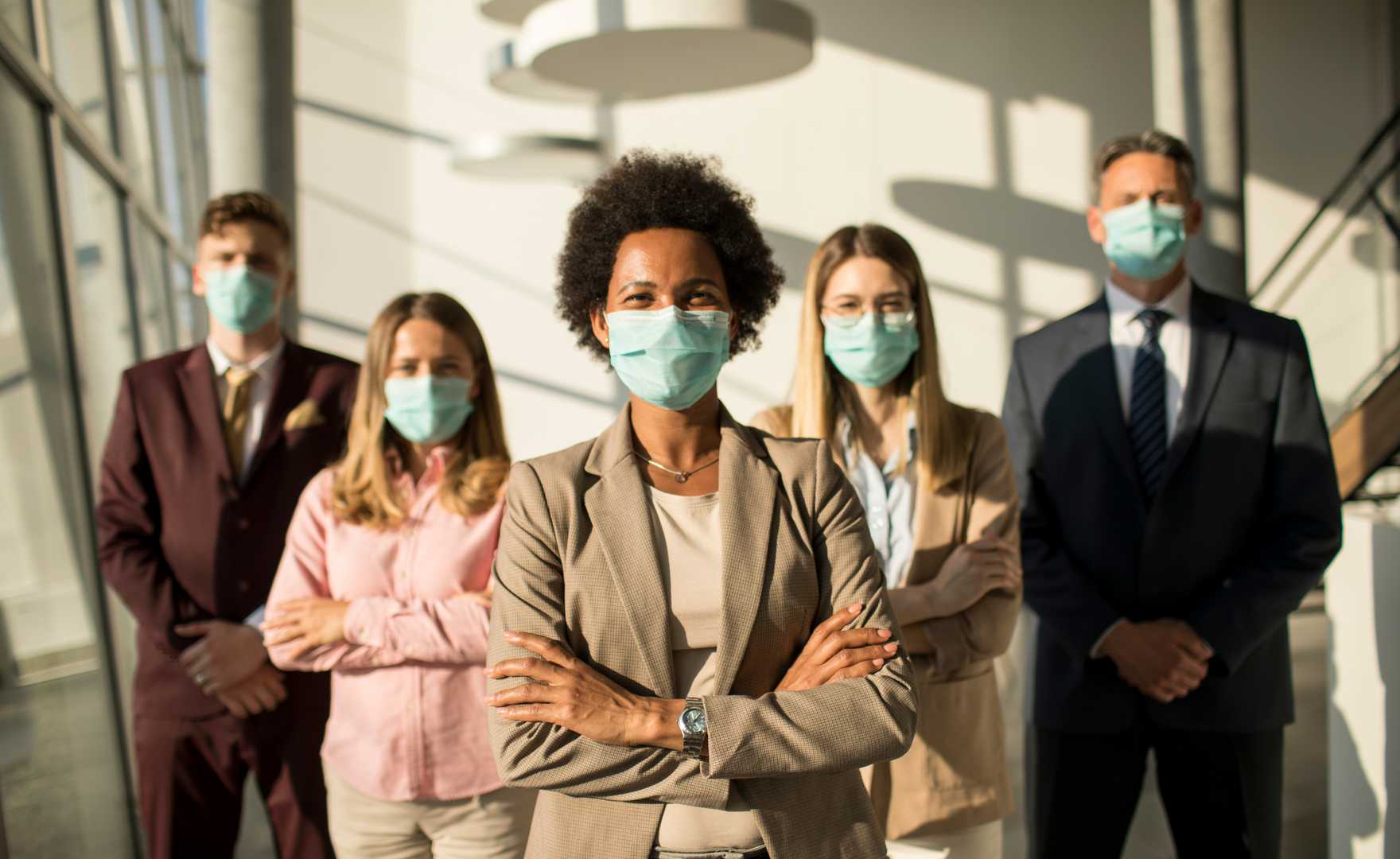 New research from LinkedIn provides a candid insight into how senior leaders have fared during the global pandemic with more than two thirds (69 per cent) of respondents saying it has been the most challenging experience of their career.
Wanting to understand the experience of leaders during this unprecedented time, the professional network giant interviewed over 700 C-level executives across the UK, Germany, the Netherlands and Ireland from companies with 1,000 plus employees and an annual turnover of £250million.
As well as saying this has been the hardest challenge ever faced, 72 per cent of the interviewees reported that they had struggled with not having all the answers. Over half (52 per cent) also admitted to doubting their own ability to lead.
In responding to the scale of change, a third of the leaders had relied on gut instinct when it came to decision making and three quarters felt compelled to put a positive face on, even when they did not feel optimistic about business performance. Shockingly, a quarter said they had experienced imposter syndrome, and more than half (58 per cent) conceded they had found leading virtually challenging.
The research also showed that the weight of responsibility that came with dealing with covid-19 deeply affected wellbeing, with reports of a negative impact on mental health and 41 per cent of leaders experiencing higher levels of stress and anxiety. Just over a third stated that they found it more difficult to switch off too.
In navigating the turbulence caused by coronavirus, 65 per cent said they had had to make difficult decisions regarding the future of their business and workforce. Actions taken included making employees redundant (32 per cent), asking workers to take a pay cut (42 per cent) and in the UK, 62 per cent of these employers put staff on furlough.
Change has also been forthcoming in how our leaders show up in the workplace. The majority said the last six months had given them the opportunity to reflect on their leadership style and many believed the pandemic will have a lasting impact. 44 per cent noted that they had had to employ soft skills more such as empathy, emotional intelligence, and compassion.
As well as relying on gut instinct and softer skills, leaders also turned to online learning, (29 per cent), management consultancy services (25 per cent) and executive coaches (23 per cent) to help steer their people and businesses through the uncertainty.
When it came to employee engagement, 69 per cent felt they had built better relationships with their employees and nearly three quarters said employees now expect greater transparency from their leadership teams.
Karen Smart, head of consultancy with the AoEC commented: "I think the research shows just how lonely it can be at the top. From our own consultancy experience and from speaking to many of the coaches who have trained with the AoEC, we are seeing more of a need for coaching solutions. Covid has delivered massive uncertainty alongside rapid and complex change and that has left some senior executives exposed in not being sure what to do next. Coaching, resilience coaching, wellness coaching and team coaching are some of the ways that prove immensely effective in allowing them to dig deeper to find the self-belief and the personal capacity to be able to work their way through the challenges facing them."


The AoEC's consultancy services are offered to organisations and feature a portfolio of tailored coaching based solutions and products that can serve to address a multitude of issues facing both large and small businesses today. We work at all levels within an organisation to help build a coaching culture where the emphasis is placed on improving performance, maximising your people's potential and driving business success. To arrange a free virtual coaching conversation email Karen Smart - consulting@aoec.com or why not join us at one of our free upcoming virtual open events or webinars.