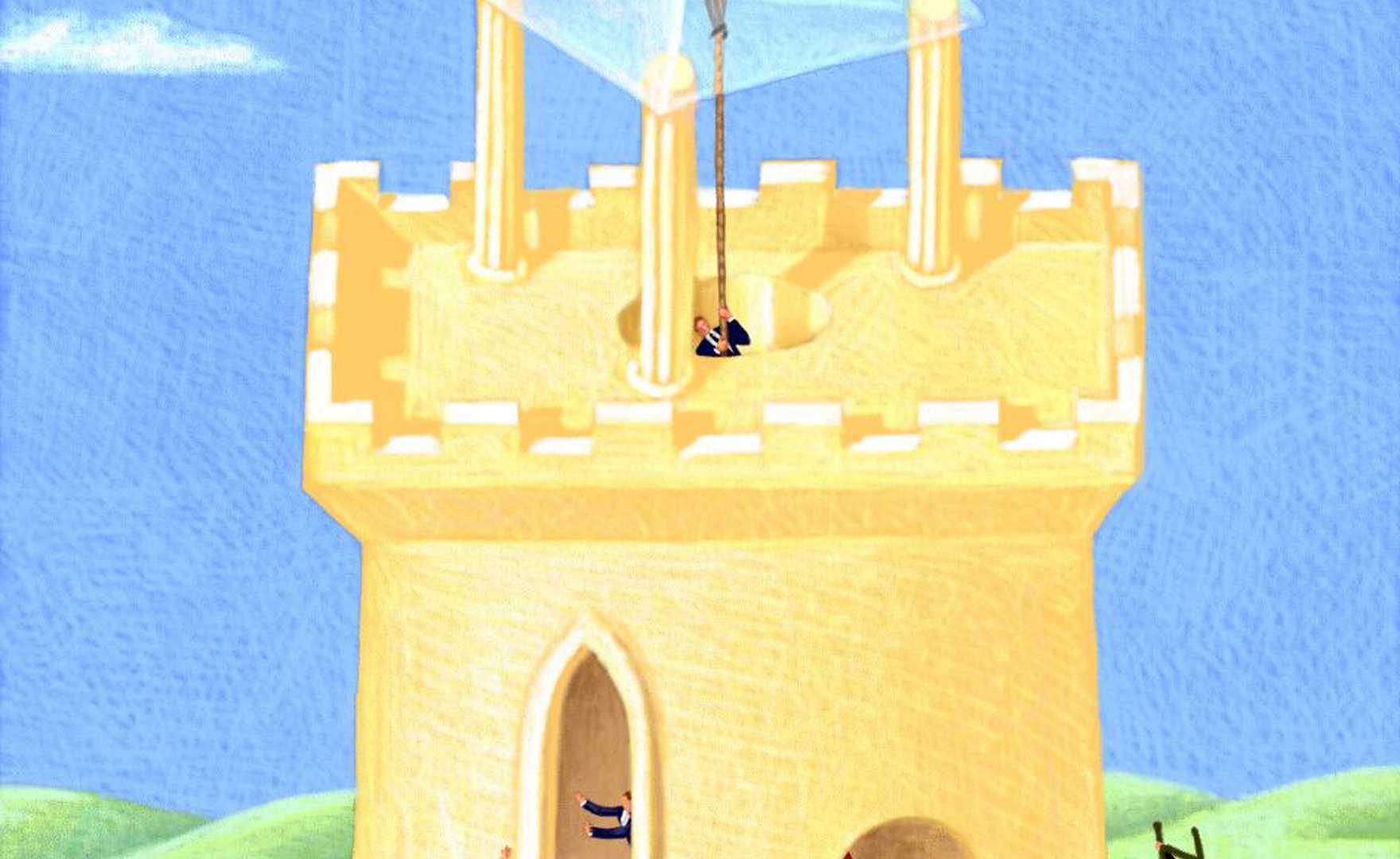 What does decision making for the future of business look like? Who will be calling the shots and what, if any, implications do organisations need to be mindful of when masterminding their strategies for the road ahead?
Software firm, Unit4, carried out research into the importance of better workplace engagement and wanted to understand whether people at work had a voice when it came to influencing decision making. Publishing its Decision Making for the Future Business report, its findings show that many organisations are still taking the wrong approach with senior leaders firmly out of touch with the shop floor.
Interviewing 801 managers and 1,036 non-managers from around the world, the report has identified that the old style of management is simply no longer suitable for the business of tomorrow and there is a big lack of trust from management.
The Chief Elusive Officer
Some CEOs appear reluctant to leave their ivory towers with one in five non-managerial employees reporting that they had never had contact with their CEO, while only 42 per cent had met their CEO in a one-to-one situation.
Employee views of the CEO were generally positive, but the UK came well below average with British CEOs painted as less approachable and below par for listening to and caring about their employees' opinions. They also scored lower when it came to leading with integrity, having a clear vision for the company and being motivated by more than money.
The Voiceless
Half of the workers sampled said they believed that they do not have a say in the future direction of their organisation. The old-top down management model is clinging on with many leaders missing out on the commercial gains that come from a collective endeavour.
Many workers feel disconnected from their workplace with only 10 per cent of non-managerial workers admitting to being comfortable expressing critical views on the organisation's direction.
Overall, senior management are regarded as poor in seeking the views of their employees with just a third of organisations saying they canvassed their employees. Disappointingly, over a third of organisations reported consulting their people, but then rarely or never acted on feedback.
A Question of Trust
Trust in the ability of non-managerial employees was shown to be a huge sticking point in this survey. Only 47 per cent of managers said they trusted non-management colleagues fully or a lot to make the right decisions on even smaller day-to-day decisions without their input. Just 40 per cent said they trusted them when it came to longer term decision making.
Distrust is being driven for a variety of reasons with just over a third of managers saying that employees don't know enough about strategy. Other factors included workers not being involved from the beginning, a fear that non-management staff would make the wrong decision, and employees not knowing enough about the company's vision or its structure.
Moreover, one in five said they didn't want to be blamed for any repercussions stemming from their employees' decisions.
Taking Action
The main lesson here is that if organisations want to improve productivity and performance, they need to tap into the power of the entire workforce, not just the CEO on their own. The consensus is that employees are the engine room in any organisation, and in order to prosper, senior leaders are going to have to share responsibility and learn to trust their employees.
Employees should be empowered through structured coaching, training and mentoring and brought onboard to actively contribute to the organisation's future path. Workers want more input and accountability, and this means companies introducing a new structure which will provide a supportive and collaborative culture where team members are able to give their best.
There is no overnight fix, but change will come from top executives learning to communicate more openly with their employees and trusting them to involve them in the company's journey. Developing people according to their individual needs, encouraging, recognising and rewarding people to be their best, being open to trying out new ideas, as well as giving employees freedom for individual initiatives, will all make a stark difference to the way a company operates and ultimately performs.
We need to address how we create future workplaces which are safe, creative, innovative and values driven, where individuals and teams understand how they are contributing to the world and are valued by their organisations. Coaching provides a necessary balance to the challenges of being human and together helps create working environments which are fit for purpose in the new digital age.
The AoEC's consultancy services are offered to organisations and feature a portfolio of tailored coaching based solutions and products that can serve to address a multitude of issues facing both large and small businesses today. We work at all levels within an organisation to help build a coaching culture where the emphasis is placed on improving performance, maximising your people's potential and driving business success. If you would like to find out how coaching could help your managing team, why not join us at one of our upcoming open events or contact us for a conversation.
Head of Consultancy Karen Smart karen.smart@aoec.com