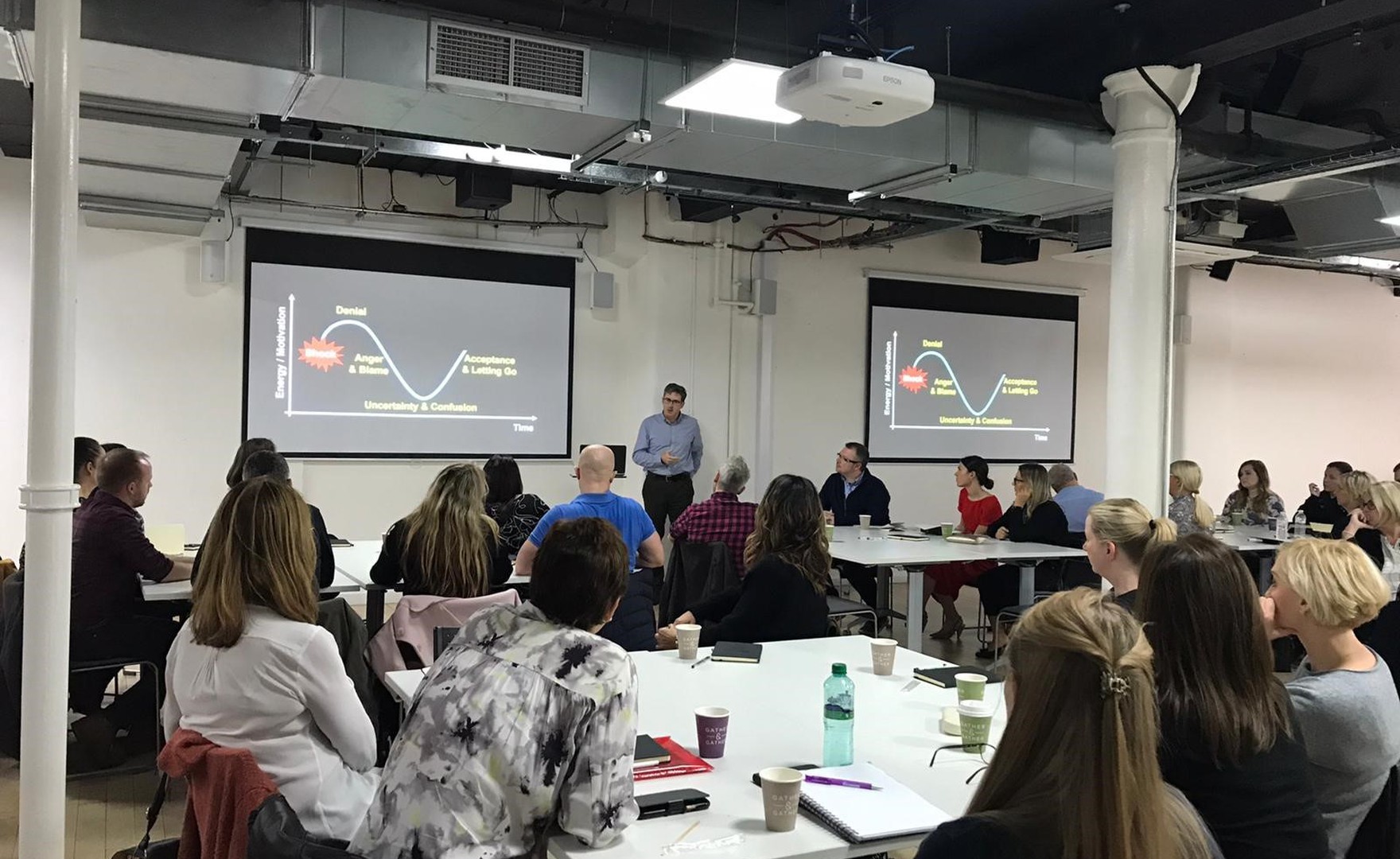 On the 24th September 2019, 9,000 UK Thomas Cook employees found out that their employer was no more. Many were mid-shift; some were mid-flight and didn't find out the news until landing. As the news unfolded through the day, the gravity of the situation began to descend. An employer with no rescue package wouldn't even be able to make the payroll for that month. Thomas Cook staff across the globe were left stranded.
Now, most of us just read the news and momentarily empathise about the sadness of the situation and then move on to the next news story. Today was not that day, however. Knowing that over 3,000 people across Greater Manchester and the North West were employed by Thomas Cook was something that hit home a little deeper. We all knew someone who had worked there and it felt all the more personal.
My WhatsApp chirped and I had a message from Jo Killgallon from our coaching circle. She too had read the news and reflected on how we all knew people who would be directly or indirectly affected by the demise of Thomas Cook and suggested that maybe, as a coaching collective, we could do something about it. Dr Dani White and I were immediately on board. Most of the other coaches in our collective were also keen and opted for offering some coaching hours. We were therefore left with the challenge of thinking, well, we have about six or seven people who are keen to help, but how do we get that help to where it is needed?
For those that know me, I love tech… I love connecting and I do love creating a process to make cool things happen. In just under 24 hours, I'd set up an online landing page, system for registering and a plan for promoting. The building blocks were in place and in less than 36 hours from the event hitting the news, we went live.
Social media was our route to market and it really reminded us about the power of connectivity. Jo was excited about making her first LinkedIn post, and we were all excited to start sharing it!
In 72 hours:
Over 18,000 people reached on social media
408 Interactions from well-wishers, volunteers and Thomas Cook employees
131 messages of encouragement
40 coaches profiled and signed up
The swell of goodwill was clearly indicative of people across the North West (and a few from beyond) who wanted to help or indeed, receive some help!
Roll forward a few days and we had been able to connect 40 coaches with around 50 Thomas Cook employees. We took a snap shot of the what each of the coachees were keen to get.
91% wanted to explore current career options
75% wanted to identify their transferable skills
63% to get their CV in shape
61% to prepare for an interview
57% to create a short- and long-term plan
By this point, a number of other initiatives had started to spring up and our site evolved to help signpost people to other opportunities that might be useful.
In understanding what the Thomas Cook employees were most keen on developing, two of our volunteers, Allan Mole from TalkTalk and Emily Knowles, Eve Nichol and Matt Eyre from the Co-operative Group kindly offered to host workshops. One that would get people in the right space for communicating confidently when new opportunities presented themselves and one that focussed on the practicalities of getting a strong CV, crafting your LinkedIn and presenting well in an interview. We had an additional 75 Thomas Cook staff attend.
It was also evident that most of all, people wanted to meet with Employers who had jobs to offer. Two of our collaborators, Gareth Simpson (Director of Find-a-New-Job) and Wayne McPartland (Director of Pinnacle ESE), both of whom had previously worked for Thomas Cook, organised a career fair gathering together tens of employers who had live roles, with nearly 200 Thomas Cook staff attending over the two days.
So, from all of this flurry of activity, what was the impact…? Well, firstly it's important to highlight that not everything went to plan. Around 20% of those who signed up to receive coaching, training or career fair then didn't take up the offer. This could have been for a variety of reasons, not least that the number of initiatives in the North West exploded a few days after our offer went live and we're hoping that these people were either spoilt for choice or got a new job quickly.
So far, we know:
The various initiatives managed to support about 300 Thomas Cook employees which would represent about 10% of those affected in the North West
That over 600 hours of coaching, three days of training and two days of a career fair were offered
That nearly 2.5k people accessed the signposting of the website
To hear the stories coming back after not even four weeks of people getting their first interviews in 20 years, or a new job or even just feeling more optimistic about their future is heart-warming. It just goes to show, that if you have a little bit of time, you can often make a really big difference.
---
Our sincerest thanks to Gary for this contribution about how he, Jo Killgallon and Danielle White who were the overall coordinators got this project off the ground. Some of you may have seen this fantastic initiative break on social media and if you would like to be involved you can contact Gary here. Gary is a Manchester-based executive and leadership coach and facilitator who works across all of Greater Manchester and the North West.