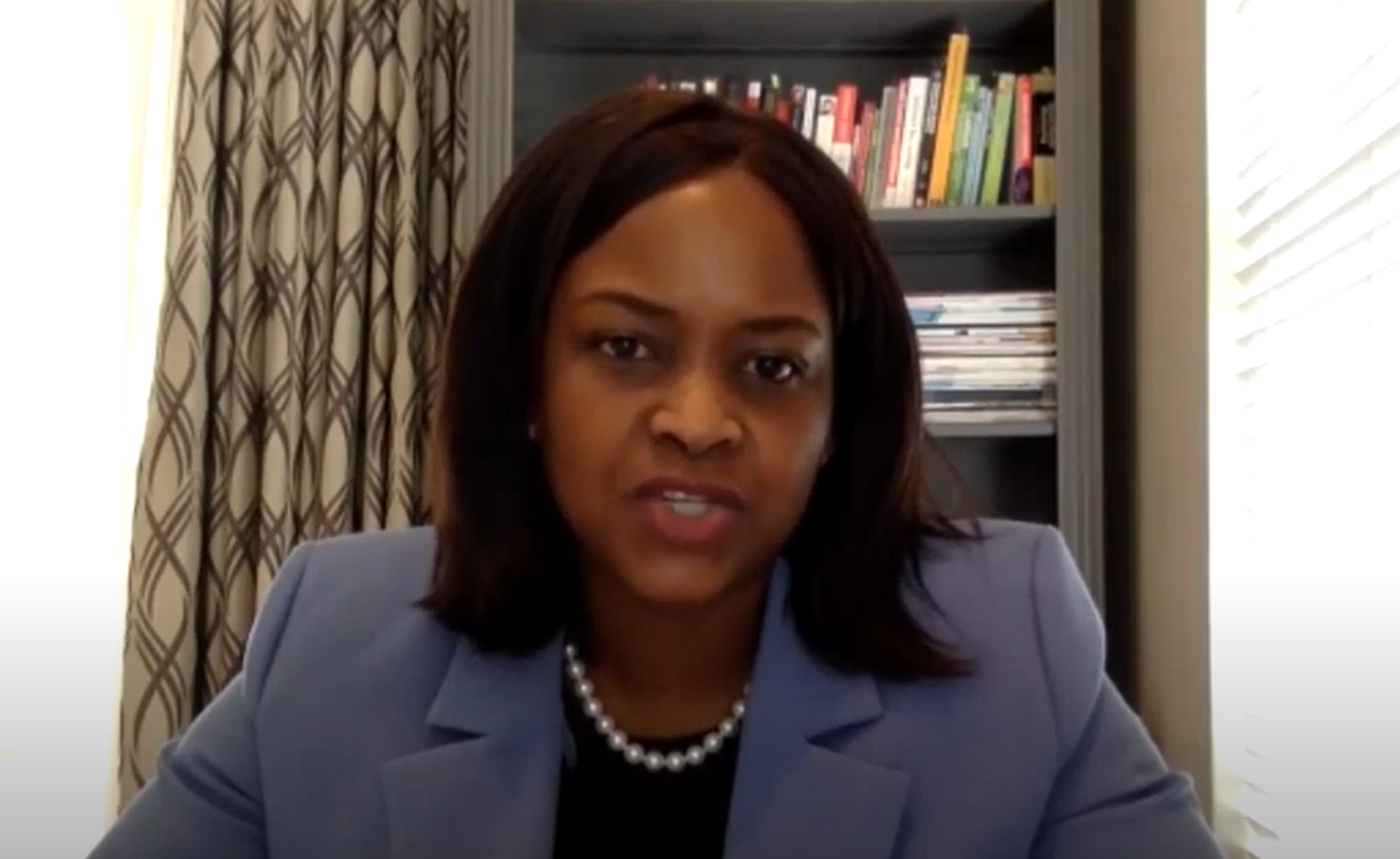 For the past 15 years, South African-based Thuli Segalo has worked with prominent leaders both in business and government to optimise team performance and discovered that the best leaders excel at activating the single most important driver of team performance. As managing director of Better Me Business Coaching, she has very kindly shared some candid insights into her Systemic Team Coach training with the AoEC.
What has driven your decision to invest in team coach training?
More and more, clients are asking for team coaching.
Quite significant for me has been the fundamental realisation that the client sitting in front of me represents much more than the person sitting in front of me. And that the client is actually not asking me to only help him, but to help him and his entire system of stakeholders.
A profound realisation is that I am not truly hearing what the client needs if I am to focus on only the person sitting in front of me. And if I am going to serve the client wholistically, I need to find a way that will enable me to be effective in this service to the whole team. As most coaches do, I believe in the impact of leadership. Team coaching takes leadership impact to that inevitable next level.
I'm always in pursuit of what is the next exponential value creation for my clients. What am I hearing clients are needing? Clients are looking to increase their value to their myriad of stakeholders. I was looking for something that will be the significant value creation for clients. Something that impacts more than the person sitting in front of me and instead, unlocks the power of the collective.
This is where it culminates for me. Team coaching is a tool that enables the effective navigation of diversity, inclusion and equity, and the breakdown of silos. I was in search of a process that would help client teams align their vision, purpose and values to how they engage with the rich diversity of their stakeholder systems and increase this awareness in a way that they could own and live it.
How can the Systemic Team Coaching® Certificate virtual training help you coach virtual teams?
I learnt so many tools and models that make virtual coaching more possible and exciting. I also learnt how to co-facilitate with a co-coach virtually. How to build effective relationships virtually with my peers and faculty in the different dialogues in break-out rooms. Experiencing practically in the module how to make the different tools like Jamboard and Mural work for team conversations has been such a phenomenal enabler for me.
What are the outcomes of doing the Systemic Team Coaching (STC) certificate for you? And how are you using the learnings from the STC?
The access to rich content founded on research, practice and theory is an invaluable takeaway for me.
The global network of professionals that I've gained access to from the peers on the programme, has become a much-needed supervision group.
The powerful case study we worked on has become a valuable point of reference for my client team coaching interventions.
My confidence, authority, presence and impact have been amplified. My ability to ask the best questions that increase the client's awareness of its system has been enhanced, to truly unlock the wisdom and richness that is in the whole. And leaving the client teams empowered to continue with their work long after I've exited. Leaving empowered teams and communities.
The STC process has expanded my thinking and overall lens of how I view the client system and myself as a system. It's enabled the work on myself as an instrument to fully understand my role as a team coach.
The 5 disciplines and SIDER framework have unlocked the ability to work with clients in helping them to:
Identify the real cause of their problems,
Move them beyond the surface level symptoms which are usually the presenting problem,
Thus enabling them to build their shared endeavour, co-creating as they go along,
Creating a new ethic of collaboration which becomes their team's culture.
This is what Margaret Hefferman refers to as high-order collaboration, to work with clients to increase their ability to build functional and sustainable teams.
Having completed the certificate programme, what advice would you share with prospective participants so they can maximise the learning experience for themselves?
Bring your full self, be present to the process, and peers on the programme.
Be ready to unlearn, empty yourself of all that you are holding onto as things you know.
Contract with yourself to have a learning and agile mindset.
The case studies and practical activities is where most of your learning will take place.
I loved the learning approach that as a participant you are invited to experience the process of being in it, whilst going through it. Immerse yourself in the rich content and be ready to apply your best self.
Is there anything you would like to add about your experience?
It has changed my coaching practice and my confidence in providing value for my client and their system. My professional presence has been enhanced by the confidence that the systemic team coaching process has empowered me with. I feel confident in my ability to support and work with the complexity of the client's system challenges.
It's a wholistic journey of really getting to know yourself, your biases and how to build your own personal strategies in managing yourself in the moment as you navigate the different client conversations.
STC has unlocked the profound epiphany of serving more than what is in front of me. Team coaching is legacy work.
This process is growing me into the best version of myself.
Our heartfelt thanks to Thuli for sharing her experience of team coach training with the AoEC.
If you would like to discover more about coaching and training as a coach, do come along to one of our free upcoming virtual open events or webinars.