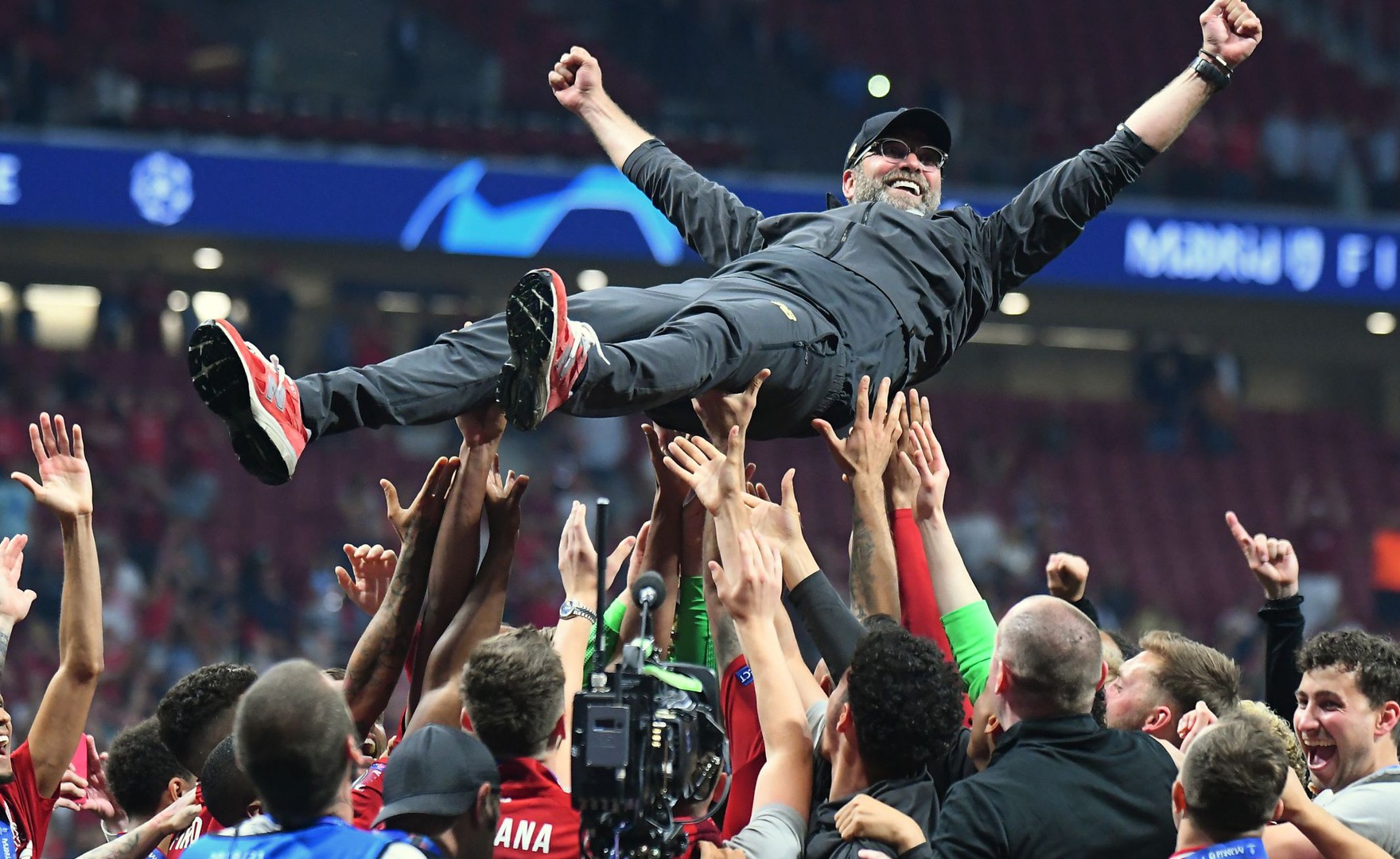 The architect of Liverpool Football Club's rise to the pinnacle of professional English football after a 30-year wait, Jurgen Klopp's leadership has transformed the club's fortunes in under five years. Focused on building sustainable and strong performance, Klopp has turned high pressure into an opportunity for greatness and demonstrates many leadership qualities that others involved in developing or leading teams can learn much from.
Creating a shared purpose and vision
Appointed in 2015, Klopp's focus was on more than just filling the club's trophy cabinets with silverware.
Acutely aware of needing to build an inspiring vision that the team could follow, Klopp has created an environment where people can grow, thrive and succeed while being mindful of giving the fans something to live for.
Klopp says he lives 100% for the team, with the team and what they do for the club and he has been proactive in developing a set of values which hang up outside of the players' dressing room.
Liverpool FC's Players' Pledge:
Total commitment
Fierce obsession
Determination, irrespective of the run of play
To support everybody
To allow others to help you
Everybody uses 100% of his qualities (ability and skill) for the benefit of the team
Everybody takes responsibility
Klopp knows that good teamwork is vital of the success of any organisation and that it starts with ensuring team members know that they have to put the team and its future ahead of their own. For him it is crucial that they win for each other, saying that "it makes it more valuable, more worthy. If you have a bigger group to do it for, it feels better for yourself."
Klopp believes in "a playing philosophy that is very emotional, very fast and very strong. My teams must play at full throttle and take it to the limit every single game. It is important to have a playing philosophy that reflects your own mentality, reflects the club and gives you a clear direction to follow."
But, rather than heaping pressure on the team to achieve, he has shrewdly focused on maximising their strengths and delivering their best possible performance. Klopp has concentrated his efforts on making his players realise that the level of their performance is more important than the result.
Building a bedrock of trust and safety
The foundation for high performance and effective teams involves building trust and Klopp has defined his leadership by championing accountability, communication and knowledge sharing. He has put a greater emphasis on what happens off the pitch rather than on it. As assistant manager Pepijn Lijnders points out 'Klopp creates a family. We always say 30% tactics, 70% team building.'
Klopp has generated true team spirit and is trusted implicitly by his squad. His players know what he expects from them in different situations and everyone can play to their unique strengths. He excels as a motivator, understands how to unleash potential when it matters and connects emotionally with his players giving them an all-important sense of belonging and psychological safety.
Humility goes a long way
While Klopp shows great confidence in his leadership style with a focus on the harder tactical side of the game, he also majors on the softer human side by showing empathy and trying to understand those around him so he can give them real support.
He uses emotional displays to develop connections such as hugging players being substituted or at the end of matches and stands shoulder to shoulder with his players and fans alike in showing unabashed passion when the team scores. There is no room for egos or pampered star players on his watch, with all team members treated equally with the same warmth, fairness and respect. His care for his players and genuine interest in their personal lives away from the pitch has been influential in players signing for the club too.
Learning from mistakes
Klopp is stoic in the face of defeat and uses pressure as an opportunity for greatness and learning. While he employs his energetic presence from the sidelines to rev up the team's performance, he also makes the best of situations where a win looks slim. He is savvy enough to know that when people are in a positive state of mind, they are more likely to ignore the negatives and turn a situation into an advantageous opportunity.
For him, valuable lessons come from defeat and he uses that as a mechanism to make his team successful. As Klopp said: "It's not a problem that you lose. The problem is how long it takes to win." As an effective leader, Klopp realises that he needs to maintain the focus and motivation of his players and when they don't deliver on the pitch he employs a mixture of honest, constructive feedback and coaching to help them improve their contribution while still feeling valued.
Klopp's influence as a strong leader has played out on the pitch in the five years he has been at Liverpool. He has shown us that he is a people person, whose coaching style of leadership is purpose-driven, emotionally intelligent and that by not being afraid, he allows his team to learn from defeat so that they can improve next time. Klopp's leadership has been transformational for the club and sets new standards for professional football management. The world of business should take note.
Editorial credit: Cosmin Iftode / Shutterstock.com.