This one-day Mindfulness for Coaches workshop provides a comprehensive guide to using mindfulness effectively in your everyday coaching work. You will learn how to pay more attention to the present moment and be better aware of your thoughts and feelings, so you are able to use mindfulness and compassion with your clients. The programme explores stress management, resilience and the work/life balance through a mindful compassionate lens. Participants will practice working with a Mindful Compassionate Coaching (MCC) approach, using models developed by the facilitator.

Upcoming dates:
There are currently no dates available for this programme. If you would like to be kept informed of upcoming dates please click the button to get in touch.
In the workplace, stress is overtaking musculoskeletal problems as the biggest cause of absenteeism and many organisations, teams and individuals are struggling to cope. Mindfulness has become a valued and effective tool in helping overcome conditions including anxiety and stress and mindfulness-based therapies have become widespread and are now the preferred treatment for recurrent depression. An impressive evidence base highlights many benefits from practicing mindfulness including heightened emotional intelligence, improved resilience and ability to manage stress, and closer alignment to values and increased ethical behaviour.

Benefits for you
Benefits for your organisation
Develop heightened awareness to work more closely with clients on a range of issues including work-life balance, decision making, stress and dealing with crises
Gain new practical techniques and tools to help you better prepare for coaching sessions, maintain focus, remain emotionally detached and teach mindfulness to the coachee
Take away a mindful and compassionate approach which can be integrated with your existing coaching practice and used on an on-going basis to increase your presence and maximise your impact
Underpins the design and effectiveness of health, work and wellbeing strategies
Better supports employees to manage or avoid conditions such as stress, anxiety or burnout
Improves individual and team resilience and performance
Assists employees as they return to work after illness
What you will learn
About the key benefits of developing mindfulness and compassion - and their application in coaching. You will learn how and why working with mindfulness and compassion in coaching can boost resilience, emotional intelligence and cognitive performance, amongst others.
About the Mindful Compassionate Coaching (MCC) approach – you will explore stress management, resilience and work-life balance through a Mindful Compassionate lens.
A range of practices - designed to develop mindfulness and self-compassion in the coach and client.
The potential obstacles - to introducing mindfulness and compassion, and ways to introduce these explicitly and appropriately.
How you learn
Practice working with a Mindful Compassionate Coaching (MCC) approach, using models developed by the facilitator and explore what your signature MCC approach looks like.
Learn simple practices and exercises to use with clients to explore work/life balance and resilience, build mindfulness skills and enhance compassion to self and others.
Learn the FELT (Hall, 2015) model and other frameworks, and underpinnings, for Mindful Compassionate Coaching.
Your learning experience
Learning is shared through faculty-led sessions with skills practise in triad groups.
The programme's experiential style of learning allows you to practise coaching skills from the start.
Your learning and development are always supported in a safe and comfortable environment to ensure you grow your confidence by working with your strengths and receiving personal and structured feedback from peers and faculty.
Accreditation
You will receive a certificate of attendance on completing the course.
Although this programme does not provide ICF approved CCEs you can still use the CPD hours towards re-accreditation with the ICF. The ICF website explains further.

Who is this programme for?
Practicing coaches of all levels, HR practitioners and organisational design professionals.
How many people will be on the course?
This programme is limited to 20 participants to ensure a high-quality learning experience and that you receive personal and individual feedback from faculty.
Is the course residential?
You can apply for the Mindfulness for Coaches workshop online. If you would like to find out more before applying, please do not hesitate to contact us and we will be delighted to help you in any way we can.
Is there any pre-course work?
You will work with Liz Hall who is a highly experienced executive coach, editor of Coaching at Work magazine and author of books including Mindful Coaching and Coach Your team.
How much does the programme cost?
The programme costs £295 + VAT for the face to face workshop.

The programme costs £240 + VAT for the virtual workshop.


What does the programme fee include?
Face to face programme price includes all study materials, refreshments and lunch.
If a virtual programme - lunch and refreshment will not be included.
We recommend wearing comfortable, casual clothing.
"A great course which really opened up my understanding of Mindfulness in Coaching from a practical as well as theoretical perspective. There were some great ideas and insights that I will take forward into my own coaching practice."
Caroline Thompson, participant 2021
Course Faculty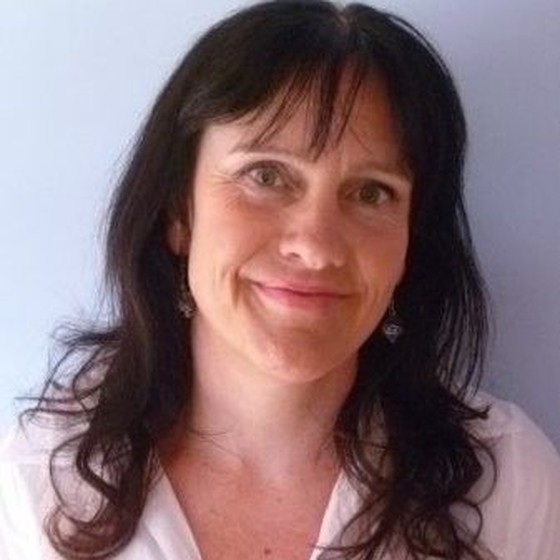 Liz Hall Faculty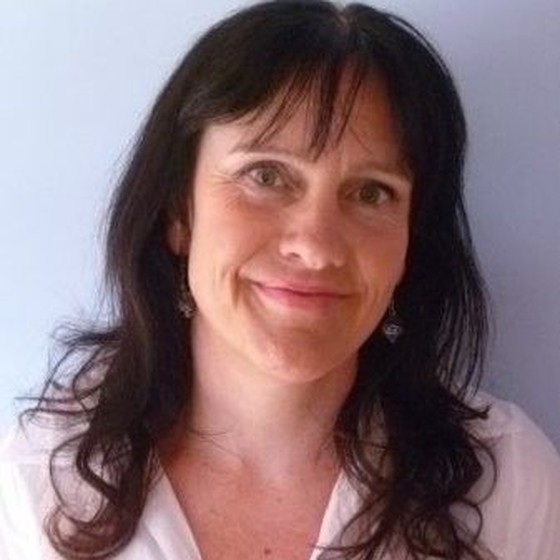 Liz Hall
Liz Hall is a leadership coach, mindfulness teacher, the editor and co-owner of Coaching at Work magazine, and author of publications including Coach your Team (Penguin Business, 2019), Mindful Coaching (Kogan Page, 2013), author/editor of Coaching in Times of Crisis and Transformation (Kogan Page, 2015), and chapter contributor to books including Mindfulness in Organisations (Cambridge University Press, 2015), and Mastery in Coaching (Association for Coaching/Kogan Page, 2014). She is a Senior Practitioner Coach (European Mentoring and Coaching Council), a founding member of the Association for Coaching Spain, and she won the Association for Coaching's Award for External Impact on the Coaching Profession 2010-11. Clients include/ have included Climate 2025, Corus (now part of Tata); Portsmouth University; Green Alliance; Sustran; the Escuela Europea; the UK's NHS (National Health Service); News UK; Open University, and Imperial College London. Liz is a co-founder of the award-winning Coaching through Covid and Beyond programme, which offers pro-bono coaching to NHS staff, and is supported by the Academy of Executive Coaching (www.coachingthroughcovid.org). Liz is a trained mindfulness teacher (Bangor University/Solterreno) and long-standing meditator who attends mindfulness retreats regularly including with the late Thich Nhat Hanh in Plum Village, France. She delivers Mindfulness programmes for leaders and other professionals within organisations, and a Mindfulness-Based Stress Reduction programme for the general public. Liz is in demand as a speaker on mindfulness, compassion, leadership and coaching, and has presented at events for organisations including the EMCC, the AC, BACP Coaching, Psychosynthesis Coaching, Sheffield Hallam Business School, the CIPD, Henley Business School, i-coach academy, Coaching at Work, and the Institute for Employment Studies. Liz is also an award-winning HR, health & business journalist who started her career in journalism more than 30 years ago, writing for publications including The Financial Times; The Guardian; People Management; Personnel Today; Employers' Law; Occupational Health; Doctor; Hospital Doctor, and Practice Nurse. Liz is committed to making a positive difference, including in the area of the climate emergency- she launched the annual initiative Climate Coaching Action Day through Coaching at Work, amongst other initiatives. Liz is passionate about how mindfulness, compassion and coaching (which she calls Conscious Coaching) can heal and transform, helping people lead authentic, courageous and ethical lives.