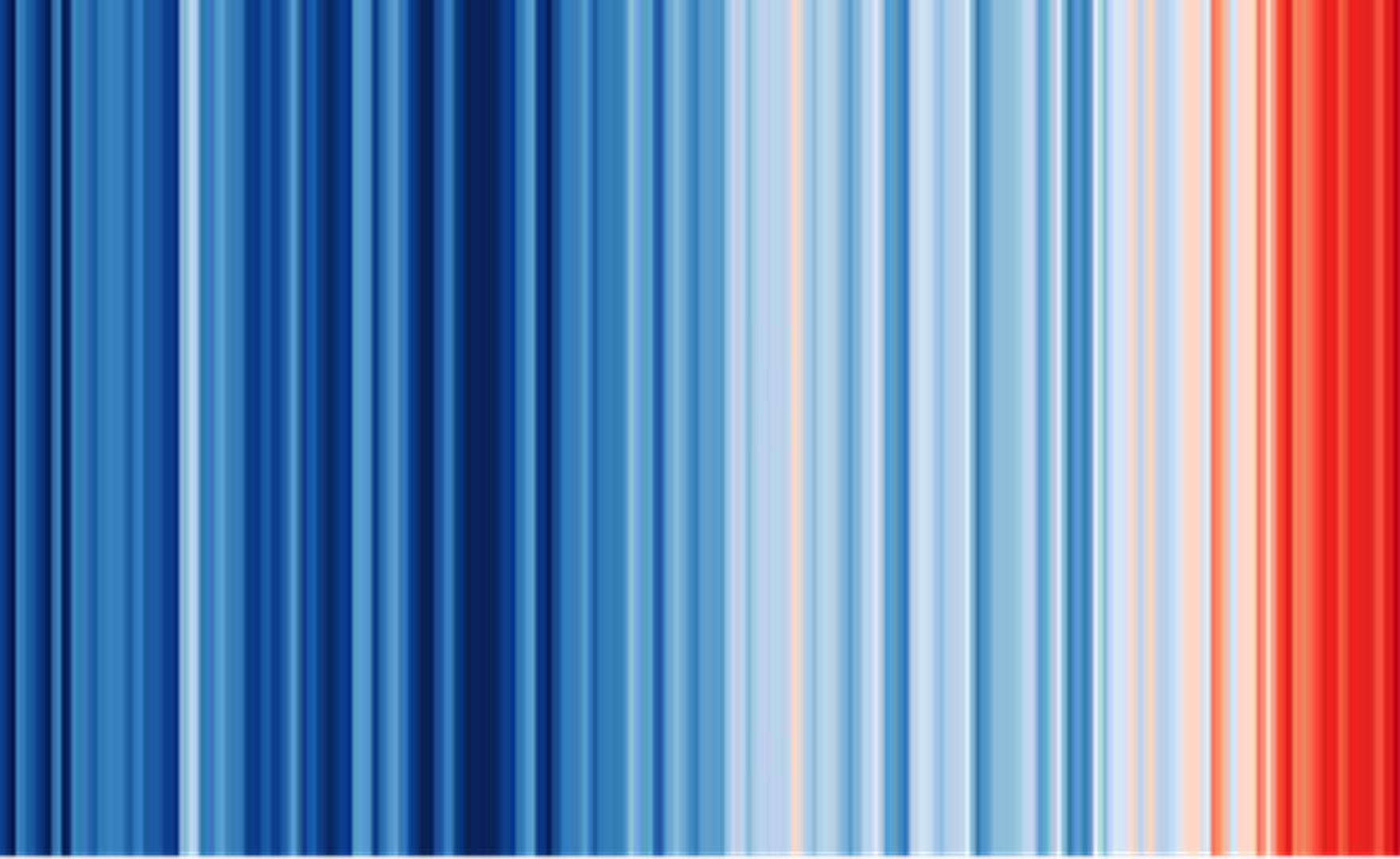 Try being coached 'with the climate in mind'!

Do you think this is one of the most important graphs ever?* Or a weird sort of bar code?
Are you alarmed by climate change? Worried about how it will impact you and your family? Frustrated by the lack of action? Want to make a difference but not sure how to start?
Try a coaching session 'with the climate in mind', and you'll also be supporting the work of the Climate Coalition, www.theclimatecoalition.org. Who knows, you might look back on it as your first small step in making a big difference.
When and where?: 5 March 2020, a 45 minute coaching session between 5pm-7pm (or a later date if you can't make this). 1 Alfred Mews, London W1T 7AA. Details of how to book are at the end of this blog.
Why? We three Business Coaches have a strong shared intent on the climate change emergency. To mark Climate Coaching Action Day on 5 March, we are using our coaching skills and experience to offer clients an opportunity to reflect on those big, difficult climate questions, and to enable them to find a practical pathway forward.
How can a coaching session 'with the climate in mind' help you?
First, it gives you time. How often do you have quiet, undisturbed time to reflect properly, think things through, tackle important questions?
The coaching session not only gives you this time, you will be listened to, supported, encouraged, perhaps nudged - maybe even challenged.
What's your thinking about the challenge of climate change?
What are your hopes, worries, fears, terrors?
What do you know already, what do you wish you knew more about?
How does it fit with your wider life values, out on the margins or right in the middle?
If your future grandchildren were to ask you 'what did you do in the 2020s?,' what would you like to be able to say to them?
Second, a coaching session will enable you to explore what's possible for you. What would 'good' look like for you? How bold can you be in your ambition? Given all your other important commitments in life, what is realistic and what isn't? Among all your options, what can you feasibly do that would make the biggest difference, the most lasting impact?
Third, a coaching session will give you a plan, something concrete to follow up with. It might be a big plan with high ambition, it might be a first tiny step. You'll also have a chance to identify what might get in the way of all this, and what help you will need.
Either way and whatever the outcome, the session is intended to enable you to start to build a sense of empowerment. In the expectation that, one day, you might look back and say, 'Putting my name down for that coaching session 'with the climate in mind' was one of the best things I ever did'.
To book yourself a 45 minute coaching session 'with the climate in mind', or for further details and information, email Emma at the address below. To mark Climate Coaching Action Day we will donate our fee (we like to think of it as an investment!) of £50 for each session to the Climate Coalition.
Emma Thomas - emma@integroconsulting.co.uk
https://www.linkedin.com/in/emma-thomas-ma-mcipd-aoec-64b4995/
Peta Simey - https://www.linkedin.com/in/peta-simey-14a75221/
Michael Brown - https://www.linkedin.com/in/michael-brown-4693923/
* Professor Ed Hawkins' warming stripes for 1850 (left side of graphic) to 2018 (right side of graphic). Progression from blue (cooler) to red (warmer) annual readings indicates long-term increase of average global temperature. www.showyourstripes.info.