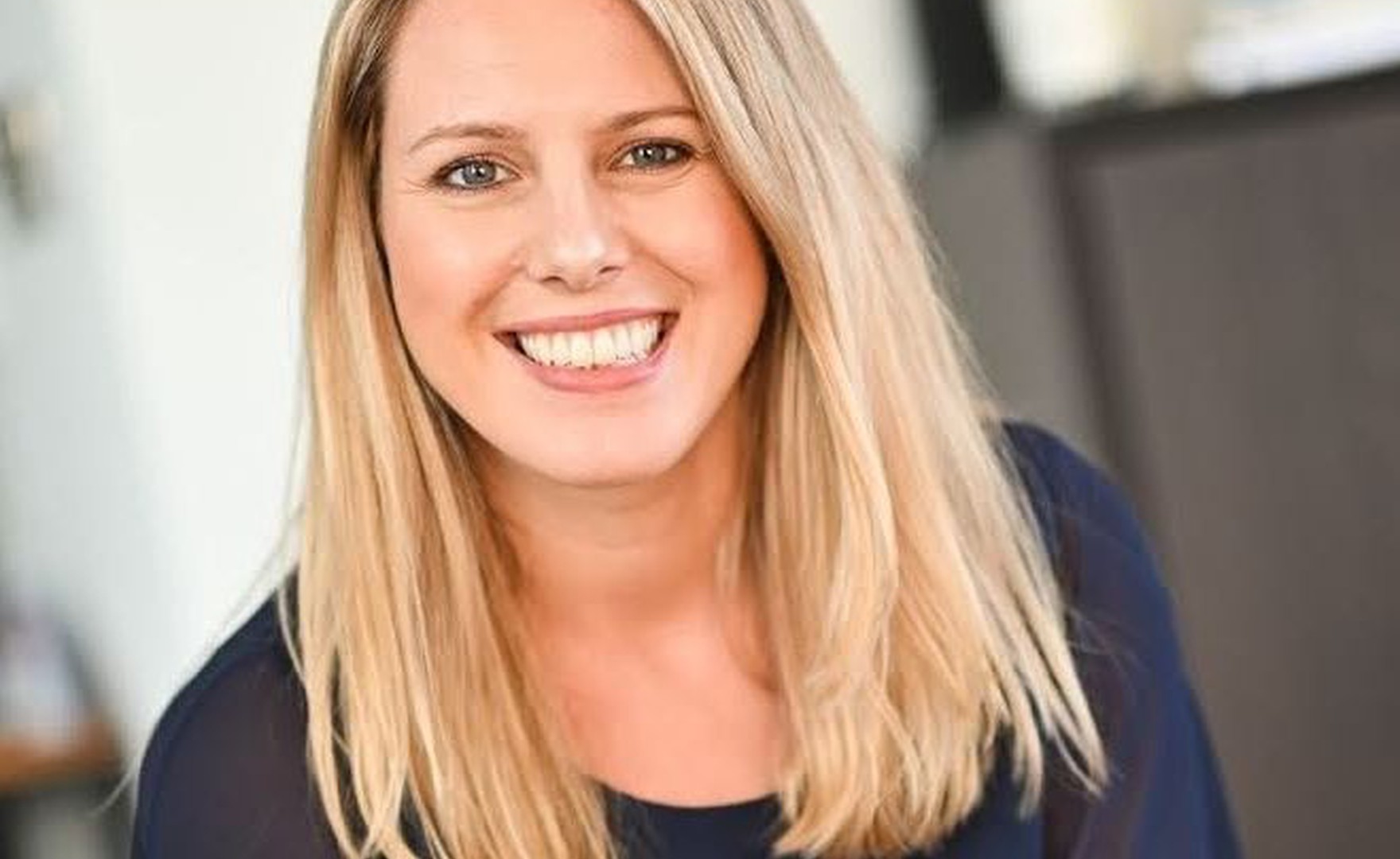 Prior to setting up her own practice the Lucidity Coach in Dubai at the start of 2020, Lucy Russell spent the majority of her career in the non-profit sector where she rose to the position of CEO. Graduating from the Practitioner Diploma in Executive Coaching with AoEC UAE, Lucy now works with individuals and companies to empower leaders, managers and executives to discover their strengths and development areas, improve levels of performance and fulfil their potential.
You come from a very successful non-profit sector background and worked your way up to CEO of the Kenya Wildlife Trust. What introduced you to coaching and led to you signing up for the Practitioner Diploma course with AoEC UAE?
I was introduced to the world of coaching by a wonderful executive coach who I started working with in 2016. She helped me navigate my role as CEO, supporting me to tap into my strengths and work towards maximising my potential, for the good of the wider team and organisation.
Then in 2019, having moved to the UAE, I knew my next professional step was crucial, both to my career and to my own fulfilment. A decade in the non-profit sector had shaped my beliefs and values, to the extent that I knew what I cared about, where my strengths lay, and what kind of work I was most interested in. Having benefited directly from executive coaching, I appreciated its value and understood how powerful it could be, in helping individuals and companies grow. And with experience of working alongside senior management and boards in the UK, Kenya and UAE, I hoped that my diverse professional background would appeal to prospective clients across various industries and sectors.
After months of research, reflection and a good few discussions with others in the coaching world, I felt that executive coaching was the perfect fit for my values, ambitions and skills. I was very lucky with my timing – the AoEC had not long started offering its Practitioner Diploma in the UAE – and I felt that the course would be the perfect first step on this new path.
What were some of the positives and challenges you experienced while doing the diploma?
It's interesting because, reflecting on it now, some of the most important positives directly stemmed from some of the biggest challenges. The course really pushes you to understand yourself at a much deeper level than most of us are used to. Underpinning our learning of how to coach effectively, was the focus on discovering who we really are and what motivates us. For me, this required digging deep and embracing vulnerability, which is not always easy! But the outcome was a greater feeling of strength and empowerment, a strong feature of my coaching model.
What would be your top piece of advice for anyone thinking about doing a professional coach training programme?
To take a 360 approach – spend time reflecting on what motivates you, consider your goals and whether a programme would help you achieve them, and talk to other coaches who have been through professional training.
What personal qualities and values do you bring to your coaching work?
What I love about coaching is that each of us brings unique qualities and values to our practice; no two coaches are identical.
Personally, I bring my values of connection, hope and compassion to my coaching work. These values are complemented by my commitment to helping create positive change, both within organisations and on an individual client basis. Finally, I would say that relationship and rapport building are at the heart of my work as a coach.
Can you tell us more about your unique coaching model – Lucidity - and how has this evolved since completing the diploma?
I found the creation of a unique coaching model one of the most fascinating aspects of the diploma; it perfectly reflects the fact that, as we are all different individuals, we naturally coach differently.
Throughout the diploma, I kept coming back to the concept of 'lucidity' when developing my model, and it has definitely evolved as I have started coaching clients. The Lucidity model centres on the overarching theme of light, and my goal with it is to empower my clients through a process of illumination and enlightenment, focusing on their own power and assets.
Specifically, the model blends elements of the Co-Active model with the OSKAR solutions-focused approach, both of which are complemented by the use of Gestalt and use of self. Creativity also plays an important role in my model, whether it be through the use of metaphors, visual cards, timeline, physical space, or chair work. Since recently establishing myself as The Lucidity Coach here in the UAE, it is a continuous learning curve, witnessing the impact of the model on my coaching clients.
Can you tell us about your experience in setting up your own coaching practice and the type of clients you are working with?
At the start of the year, I set up as a sole practitioner with Dubai Knowledge Park, giving me the freedom to work as an executive coach on a freelance consultancy basis. I am lucky enough to be based near some fantastic companies who appreciate the value of executive coaching in leadership development.
My client base is small and growing; I am delighted to be working with individual clients, as well as exploring associate partnerships. Dubai is a fascinating place to be an executive coach; we are able to work with incredibly diverse companies, teams and individual clients to maximise potential across a wide range of industries. I have always been a strong supporter of equality, and am passionate about supporting female leadership. I am keen to ensure that a significant portion of my client basis is women executives, leaders and founders, so I can play my part in creating meaningful, sustainable change here in the UAE.
What are some of the issues you coach people around?
At first glance, it may seem that the issues clients bring to the table are incredibly diverse and broad-ranging. But I find that, as we explore deeper, the heart of the matter is often related to something quite fundamental and universal. It might be how we see ourselves, who we are as a leader, who we are as an employee, or what we want from our career (and by extension, life).
Most people I coach have a growth mindset, allowing for supportive challenge from me, and inspiring courage within themselves. I find that the majority of issues I coach people around come down to relationships; it's rarely about the work, the strategy or the technicalities of their role, it's usually about the people they work alongside. That in itself it not surprising, but it often leads to important revelations on the client's side.
What kind of impact is coaching having on the individuals and organisations you are working with?
From testimonials and feedback, I gather that coaching is having a long-lasting and fundamental impact on those I work with, which is a great endorsement of its value!
I feel privileged to work with people who report experiencing huge shifts in perspective, who see themselves becoming a more reflective leader, or who have a clearer idea of what they want to achieve in their professional life. When a client tells me she is thriving, not just surviving, I know the diploma laid the strongest foundations for me as a coach.
Whilst respecting confidentiality, can you tell us about a coaching situation that had an impact on you?
Yes – and this happened recently. My client was experiencing a real professional crossroads moment, uncertain which road to take. When we dug deeper and reached the heart of the matter, we unearthed significant, long-held personal beliefs that were standing in his way. Acknowledging this was a real breakthrough moment for him.
Then, towards the end of the session, I invited him to select a visual card that best reflected his current state of mind. Before I had even handed over the pile, he jumped on the card he could see at the back – an image of a skydiver leaping from the airplane. This specific moment in the skydiving process resonated with him and his description of it was both powerful and moving.
That session had a real impact on me, showing me the power of a seemingly small invitation, and inspiring me with my client's commitment to 'leap off the ledge'.
What has coaching taught you about yourself and other people?
So much! The entire diploma was one long lesson in self-awareness – in the best possible way. Coaching has helped me tap into who I am – a recovering perfectionist, if anyone is interested! It has taught me that it is possible to fulfil your potential if you pay attention to what motivates you, to your values, and to who you are, underneath the layers of external influence and expectation.
Coaching is also teaching me that there are some fundamental themes across people's lives; most of us simply want to be understood and valued, and perform at our best when we feel that way, whether at work or in our personal lives. How people are wired is fascinating, and the psychological modelling underpinning the various coaching frameworks is an area I am particularly keen to learn more about over the coming months and years.
What do you find most challenging and most rewarding about your work as a coach?
Most challenging can often be scheduling! People lead busy lives, and with the global impact of Covid-19 hitting us harder than expected across the globe, I am finding it increasingly important to be as flexible as possible. One of the most valuable aspects of coaching is that it can happen by various means, and we need to be proactive in offering clients virtual coaching. Now more than ever, executive coaching can be extremely valuable in helping organisations and their leaders navigate these challenging, highly uncertain times.
Looking to the positive, there is nothing more rewarding than seeing the impact of coaching on a client. It's so powerful, witnessing an individual experience their own 'aha' moment as they explore and start to fulfil their potential.
My role as a coach is to shine a light. I try to illuminate my client, their power and their assets, supporting them through a process of enlightenment, towards the ultimate goal of empowerment.
A massive thank you to Lucy for sharing her powerful and candid insight into coach training with us.

Wanting to become a qualified coach? Join one of the free upcoming virtual open events and discover more about coaching and training as a coach.