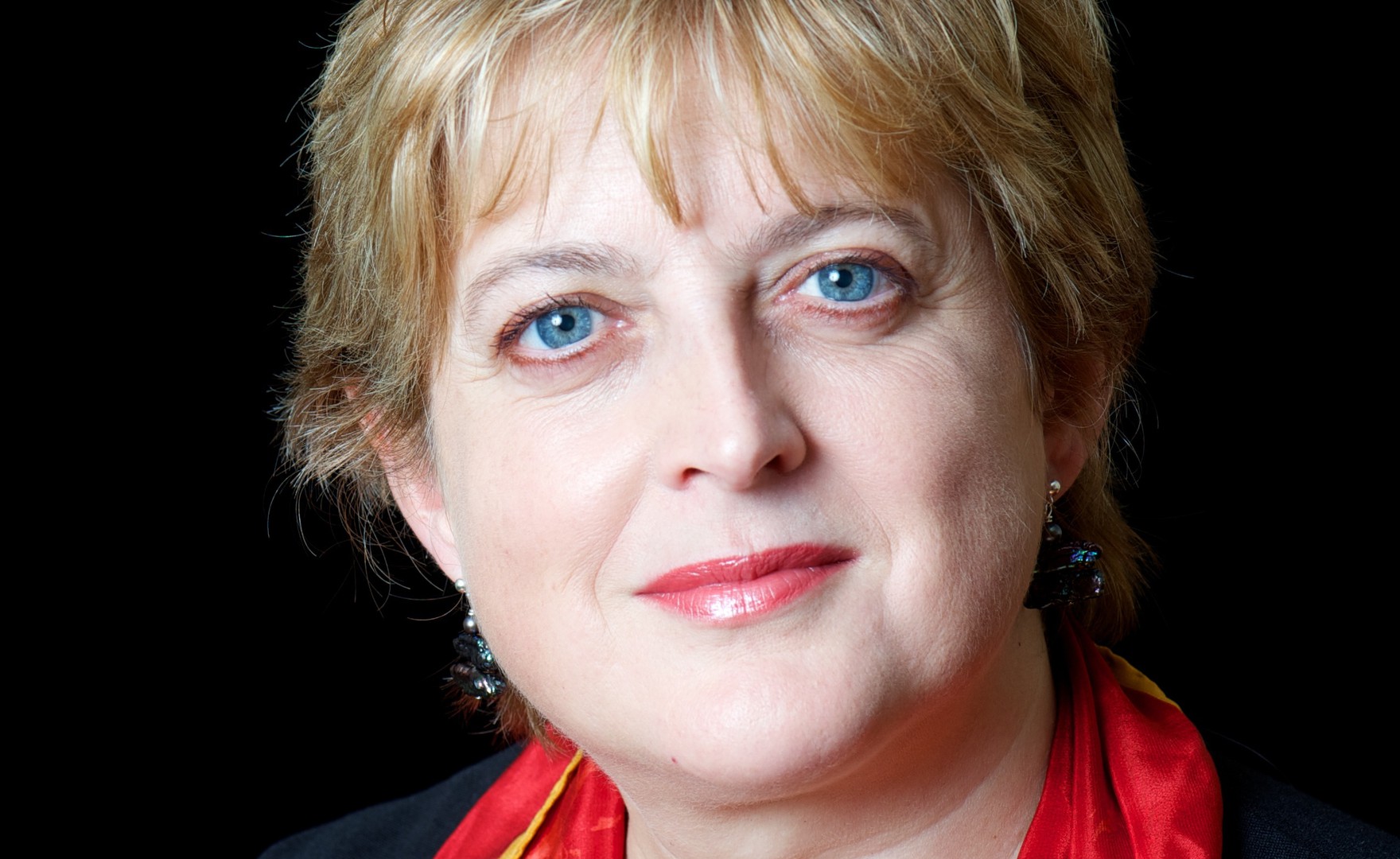 Karen Smart heads up the AoEC's consultant coach team who provide a range of coaching services for companies. After pursuing a career in commercial and strategic planning with AstraZeneca, Karen moved into coaching and joined the AoEC's faculty team in 2013 before becoming head of consultancy. Here she discusses her passion for helping organisations develop their talent and leadership using executive and team coaching and coaching skills.
Your professional experience was previously in commercial and strategic planning for pharmaceuticals and sales and marketing. Can you talk us through your journey to working in coaching?
In the pharmaceutical sector commercial skills are really important, but the term coaching was for something that was more of a hybrid between training and mentoring. In effect I thought I was a coach, although what I was doing was something else. Owing to an unexpected change in terms of where I lived and my family circumstances, I left corporate life and it left me with a struggle with my identity in terms of, if I am not this globetrotting pharmaceutical person, then who am I?
I was lucky enough to have a few former colleagues who contracted me to work with them on a self-employed basis. A lot of what I was doing was supporting HR directors and psychological assessment companies as they helped commercial people within pharma evaluate their careers and decide what could be next for them. It was in that experience of having to give feedback on a daily basis that I felt a bit of a lack of something. I wasn't really sure what that was, but I thought it could be around coaching.
I had just moved to the South East of England and I literally typed into Google, where do I go to train as a coach in London? Up popped the Academy of Executive Coaching. I attended an open event and met the founder John Leary-Joyce. I liked the AoEC's non-salesy approach of giving me the information I needed but without pressing me for a sale. I liked the sound of the AoEC's Practitioner Diploma in Executive Coaching so I signed up.
I found it quite a challenge as my definition of coaching then, was quite different to the AoEC's definition which is rooted in competencies set out by the credentialing bodies. I found the Practitioner Diploma training, worthwhile and fulfilling, particularly answering those two questions – who am I and how do I coach? It was helpful at a time in my life when I didn't really know who I was anymore. It helped me with that transition and gave me great new skills.
Can you tell us more about the AoEC's coach consultancy service and who your coaches are?
As a coach training academy we get to meet a lot of people with exceptional skills. What I love about our approach is that it is person centred and that each coach's capability and approach is rooted in their individual identity. That means we have got a strong talent pool to draw from in order to support large and small organisational clients who want to use a coaching approach.
What coaching solutions are you offering organisations?
We are working with companies on a wide range of challenges and opportunities. It could be supporting the senior executive team where we blend the best of team or executive coaching, facilitation and organisational development to help them to work more effectively.
It could be with line managers and team leaders. As the International Coaching Federation found, more managers and leaders are electing to do professional coach training qualifications and this is something we are helping more organisations with. Employers are increasingly valuing coaching skills in their managers so it is a growth area for both our in-house and open programmes.
Another client requirement is to support their internal pool of coaches. We can assist with mentoring, supervision, train the trainer and provide advanced development opportunities for coaches employed in-house.
What are some of the most common themes you explore with coaching clients?
We work with organisations across a multitude of different needs, but we are often asked to support people through transitions, promotions or to gain skills they don't currently have.
A key focus is to help people assimilate great coaching skills, whether that is to be able to have good coaching conversations or to actually become a fully-fledged and qualified executive coach. We enable companies to be able to take advantage of those skills so they can be applied in the workplace.
We also support Wavelength Connect which is a prestigious leadership development programme and we help their members to maximise their investment with some coaching to action sessions.
How are you measuring the effectiveness of the coaching engagements you are working on?
The most important measure for us is re-engagement with our clients. We like to work with organisations on a long-term basis and I believe that they choose to work with us in that capacity because of the impact our work has. That shows up in a number of ways. Where it is most successful is when organisations knit coaching into existing company systems be it employee surveys or leadership development programmes.
How can coaching skills or a coaching style of leadership make positive change within an organisation?
Embedding a coaching approach into everyday conversations, performance management and within personal development plans for example, is an excellent way to have a positive impact.
Many of our clients tell us that people who have had an opportunity to receive coaching are more likely to be promoted and stay within the same organisation.
People who have been given coaching skills and who are provided with support to be able to use them - that is a real motivating factor. It is important when providing skills training to sponsors to support the embedding of those skills. A lack of opportunity to practice new skills can lead to a sense of frustration. Nothing is greater than the feeling that you have helped someone, but you have done almost nothing, simply by creating the space for them to help themselves and then inviting them to hold themselves to account for their own decision-making. That is more inspiring, motivating and confidence/capability-building than directing someone.
What is your assessment of the key trends and challenges facing business leaders and organisations right now and what should they be doing to address them?
The modality of work has changed with hybrid/remote working. There is a struggle to recreate the community feel and some of the informal learning that comes from being with others in the office is missing. For many young managers it is amazing how much informal learning they can pick up by just being around more senior managers. If they are not together, how do they close that gap in their knowledge when they don't get to see behaviours and communication styles of more senior leaders on a day-to-day basis? How will less experienced managers assimilate that working at home? I think it creates a risk of isolation and loneliness and makes it harder to sustain relationships without the informal context.
Diversity, equity, inclusivity and belonging is another challenge as well as climate change and sustainability. Whilst coaching won't directly give you those skills of expertise, being able to ask the right questions, does help to include wider thinking and greater innovation in addressing some of those key challenges.
How do you think the role of coaching will develop in response to the future of work? What will employees, teams and organisations need as we continue through cycles of uncertainty and complex change?
I think that technology will enable broader access to coaching and that is a good thing. I think we have to be careful around quality and consider what fail safe procedures we put in place to make sure that standards are upheld so that people are using widely and professionally accepted competencies. Boundaries for coaching need to be clear as well as the appropriate training and commitment to professional development.
What are your hopes for the use of coaching in organisations?
Where AoEC has had the greatest success is where there has been a planned approach starting from the top with the CEO who is a leader coach and has a vision for how to use coaching at different levels of hierarchy. There should be an opportunity for leaders and executive team members to use a coaching approach.
First line managers should be enabled to adopt a coaching style of communication as part and parcel of being a manager. New people joining the workforce will benefit from working with someone who can ask them open questions rather than just telling them blindly what to do. It is much more enabling and allows a much stronger capability base to deal with the level of uncertainty and complexity that we now face. We need to ensure managers have all the best possible skills to confront all the uncertainty.
Whilst respecting confidentiality, can you tell us about a coaching situation that has had an impact on you?
I think the best coaching situations are when you feel that you are at a different level of depth in connection between yourself and the other person.
The metaphor I would use to describe it, is that in normal talk if you were both on the stage, there would be a spotlight alternately on each of you. Then somehow the spotlight is on both of you, but it is like a forcefield because you are drawing on the feeling that you share - the emotional content, the environment, the movement and what is happening in the body. The words are a small part of it, but it is a much deeper, more interconnected state and it is very rewarding. I would describe it as a feeling as opposed to a situation. I can think of a number of clients, where I have felt that level of connection. Their ability to find new self-awareness and take action accordingly comes from that depth of trust and connection.
What would you like your professional legacy to be?
In terms of my role here at the AoEC, I like to see more organisations embracing a coaching style of leadership and management. I would like to know that our team has made a difference by improving relationships through deepened trust, stronger relationships, improved communication styles. This in turn leads to a contribution towards some of the greatest challenges organisations are facing. AoEC works with a strong set of values and hopes to become a BCorp in the future. I would like us to support other organisations to live out their values and for employees to be able to align their personal values to the organisation. This would be my definition of true success.
A huge thanks to Karen for sharing her expertise and insights into coaching for companies for companies and coach training for managers and leaders.


The AoEC's consultancy services are offered to organisations and feature a portfolio of tailored coaching based solutions and products that can serve to address a multitude of issues facing both large and small businesses today.