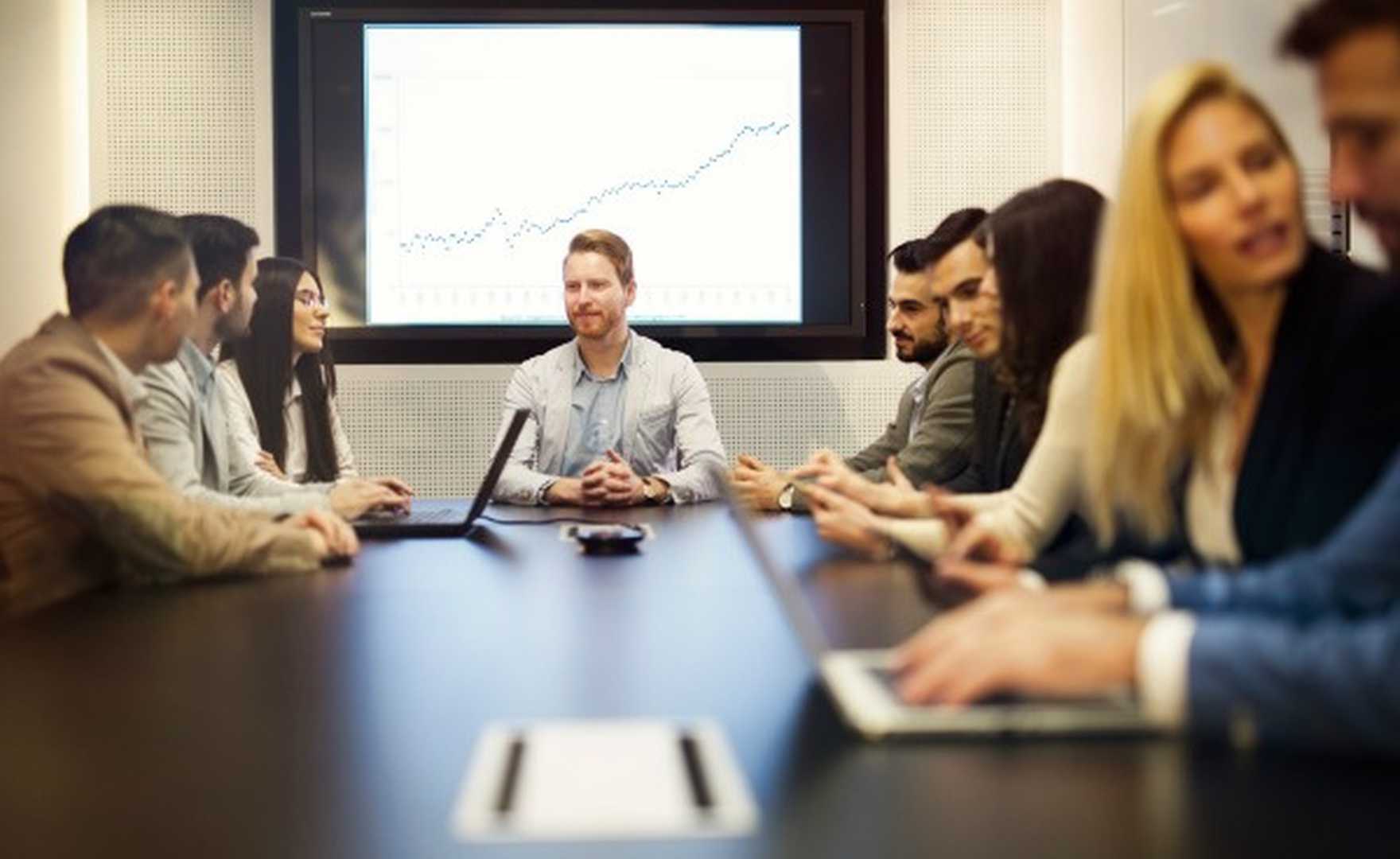 Team coaching is growing fast as organisations become focused on creating high-performing teams. But what else is behind its success? asks Neil Atkinson, AoEC Head of Systemic Team Coaching.
You'd have had to be living under a rock to not notice how, in the last few years, team coaching has been growing fast. At the same time more and more companies are in sourcing executive coaching through internal coaching communities and coaching skills for manager initiatives.
But what's behind team coaching's rise? One view is that, in the increasingly complex operating environment of the 21st Century, organisations need to manage and drive change through the impact teams have when they connect with their stakeholders and associates - within and outside the organisation.
AoEC Honorary President and Chairman of Renewal Associates, Professor Peter Hawkins comments that he witnesses "a growing appetite for team coaching and approaches that ensure that coaching delivers value beyond individual personal development". In a recent article he recalls that "in research I carried out for Henley Business School – Tomorrow's Leadership and the Necessary Revolution in Today's Leadership Development – one global CEO said, I have many coaches who coach my people and consultants and who consult to parts of my organisation, but that is not where our challenges lie."
"All my challenges lie in the connections, between people, between teams, between us and our stakeholders."
Dr Hilary Lines, who leads the ICF-Accredited Master Practitioner Diploma in Systemic Team Coaching, adds: "Many businesses are recognising the limitations of traditional leadership programmes in achieving business change. They are seeing that developing leaders in cohorts of individuals rarely delivers good ROI because of the difficulty of applying new learning back at work." "These businesses," she explains, "are beginning to draw on team coaching to develop leaders together, so that they can hold each other accountable for sustaining changed behaviour in real work situations."
Defining team coaching
Responding to this demand, the coaching profession is witnessing rapid growth in organisations offering team coaching and a proliferation of team coaching training programmes, with providers offering different models and perspectives on what team coaching is and how it's best achieved. Find out Seven things you should know about team coaching.
But how much this growth is driven by the coaching profession or from client demand is up for discussion. Many organisations are understandably unclear what team coaching really is, or how it's different from traditional team building. But more and more are coming to the view that effective teams are an important part of high-performance culture – and working through teams should be part of their culture change programmes.
Harnessing cultural diversity
Team coaching is already a well-established intervention for Board-level teams and increasingly considered useful for newly formed or newly merged teams, or those needing to raise their performance level.
It can also be of benefit for teams with strong cultural mixes. Switzerland has the highest proportion of skilled immigrant workers in Europe at over 25% and while gender diversity in senior roles is poor, cultural diversity is high. So, when AoEC Switzerland launched this year, demand for team coaching training was quickly identified and a Systemic Team Coaching Certificate is scheduled to run in September 2018.
James Woodeson, who co-heads AoEC Switzerland with Kathryn Woodeson, comments: "In this VUCA world there's increasing resistance to top-down process-driven change which often forgets the people elements. And there's a relentless focus on quarterly results. My clients are often frustrated that change isn't happening and increasingly recognise that team coaching can help challenge mind-sets and behaviours. It's a challenge to propose team coaching programmes which take some time but I'm seeing an increased interest, particularly for improving team performance, resolving issues within or between teams and improving team cohesion."
When AoEC UAE opened in Dubai earlier this year, team coaching training was immediately popular – with demand so strong they quickly scheduled a second STC Certificate programme in October 2018. "There are huge opportunities for team coaching in our market due to the diversity of UAE - over 200 nationalities - and Dubai being a hub for many multinationals," comments head of AoEC UAE - Leila Rezaiguia. "In a region that's extremely diverse, multilingual and geographically dispersed, it's inevitable that conflicts happen. Team coaching enables teams to reconnect, define their essence and work towards a common goal."
"There is also more awareness of how developing high-performance teams contributes to the bottom-line."
Leaders are becoming more aware of the importance of building functional teams which are resilient, self-empowered and agile. Systemic coaching enables teams to redefine themselves and redesign ways of working with a bottom-up approach."
A growth trajectory
AoEC in partnership with Peter Hawkins and Renewal Associates is experiencing unprecedented demand for accredited team coaching training and running more programmes around the world in 2018 than ever before - from China to the US, South Africa to Singapore. We also have a new International Diploma programme starting in London at the end of the year.
Team coaching continues to spread around the world, showing that organisations need people who can 'coach the connections' and enable change which connects across the individual, team, inter-team, organisational and wider systemic levels.
---