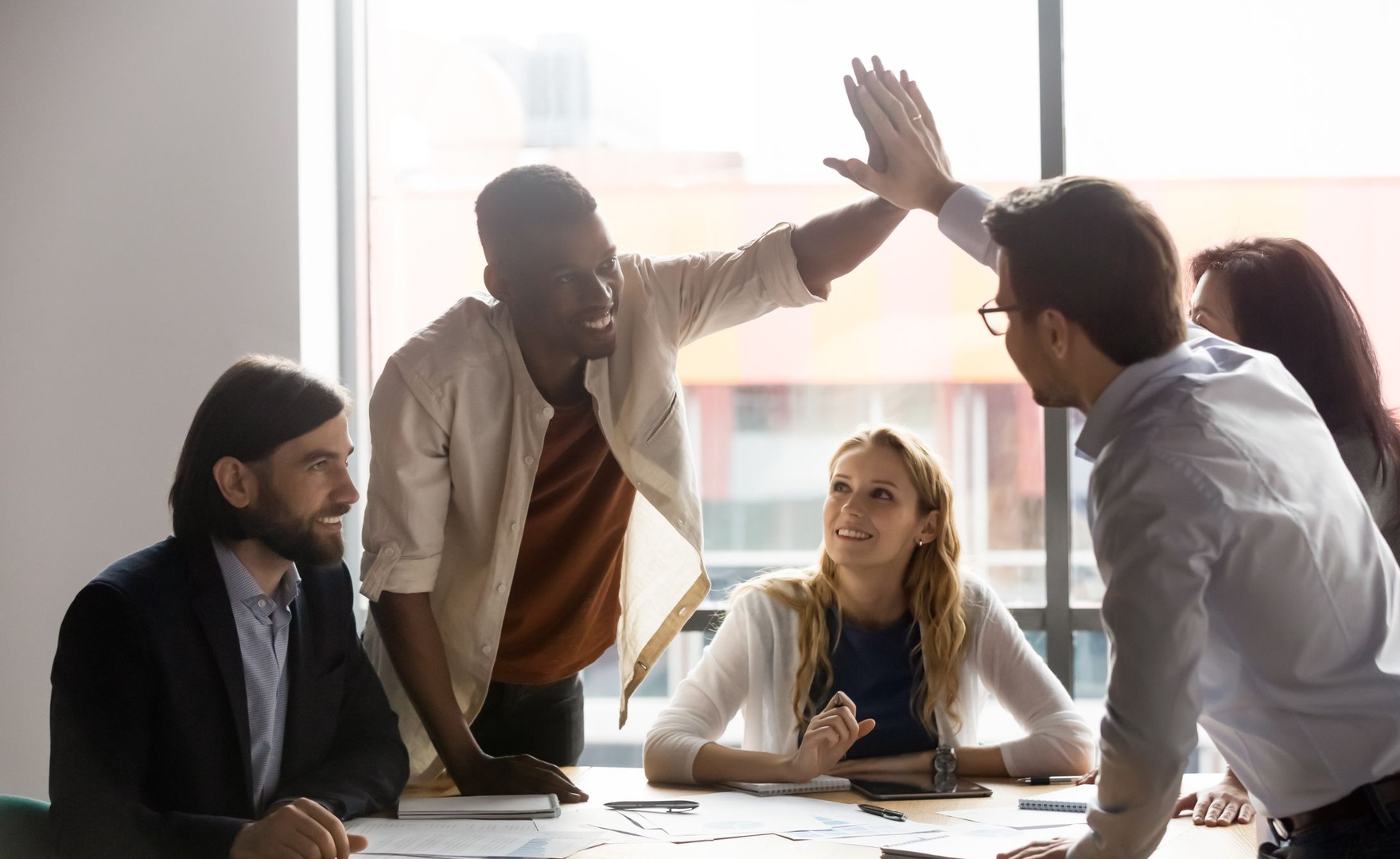 Looking back over the last 18 months, I wonder how many leaders like myself were truly ready, deep down, to step outside our comfort zone and fill the combined role of humanitarian, fortune teller and calming figure of authority.
Covid-19 set in motion a chain of events that turned life on its head. Headline events like the climate crisis, the murder of George Floyd, political activism, economic slowdown and injustices around poverty and women's rights have transitioned society and business to a new world order.
In my experience as a CEO, we were lucky to be slightly ahead of the curve in that our organisation was already run virtually, so moving to remote work was not an obstacle. However, that did not impede the uncertainty and upheaval impacting the day-to-day running. Our employees still needed our leadership team to step up to provide direction, clarity and reassurance. Without that two-way communication, openness and honesty, it would have been far more challenging to serve them and the needs of our customers.
While I gained significant experience in project and change management in my early leadership roles, I believe that having a coaching style of leadership made a definite difference in my being able to lead through a worldwide pandemic. One of my biggest learnings coming through the crisis is that consciousness is one of the greatest assets a leader can possess. A high level of consciousness of ourselves is one aspect, as is an awareness of the people around us, but having a worldview is even more important.
I also feel that it is something that cannot be falsified. Consciousness stems from authenticity and is ultimately rewarded with trust — trust that has been earned from communicating and doing the right thing at the right time.
Now, with a vaccine programme, we can see a path toward resuming our freedoms. But rather than returning to business as usual, we can use it to change our organisations for the good of our people and societies. It is here that consciousness is so important. The invaluable ability to reflect and a deeper level of awareness of your organisation's connections and responsibilities make consciousness crucial to good decision making.
The speed, depth and complexity of the change that we have endured have left us in a new world where the dial on consumer and employee expectations of a kinder world has moved. As such, that future vision of how business should be done — where humanity is championed and purpose comes before profit — is becoming a reality.
The workplace ideals advocated by so-called agitators and disruptors, who have been on the fringe of popular thought until now, are bleeding into the mainstream of people management. As a result, we need to adopt higher standards of engagement and communication and vitally, a new mindset and conscious awareness where we are part of the solution and not the problem.
Covid-19 provided a breeding ground for major transformational shifts in attitude. For example, it encouraged a mindset of collaboration rather than competition. In my case, I became involved in a project called "Coaching Through COVID," the brainchild of conscious leader coach Mark McMordie. By December 2020, McMordie facilitated the delivery of more than 1,000 coaching sessions to more than 400 key workers in the NHS. The potential for greater impact grew and widened to offer inputs from organisations such as Amy Edmondson's The Fearless Organization.
As leaders, we must prepare our people and organisations for a long programme of work that will impact how our companies operate and how we lead. In moving to this new era of progress, collaboration and altruism, we must undergo cultural change and truly weave climate, equality, diversity and inclusion into our visions, policies and articles of association.
In this transition to a world of work that prioritises meaning and purpose over balance sheets, leaders need smarter skills, perspective and ambition. As Mark Carney, former governor of the Bank of England alludes to in "Value(s)," "leaders must assess the landscape to determine how their organisation can plan the future." Notice how Carney leaves out "for" in that statement. Without consciousness, you can only react to change, not change it.
Businesses operating on the old ideology of existing to make profits for their shareholders will risk being left behind by peers who have already shifted to a model centred on purpose and serving their wider stakeholder community. Systemic change must be made to count, and making pledges or statements to curry favour or profit from liberation trends will have a high reputational cost for organisations whose words ring hollow.
Although effective leadership will always be situational, we must aim to inspire positive change within our people, organisations and ourselves. Whether you call it transformational, humane or collaborative, leadership must call on its consciousness to ultimately balance being a humanitarian in serving employees' needs with answering those capitalist expectations in delivering value and growth for shareholders and stakeholders alike.
A huge thanks to our friends at Forbes.com for allowing us to share this article. As seen on Forbes.com, this content originally appeared here.