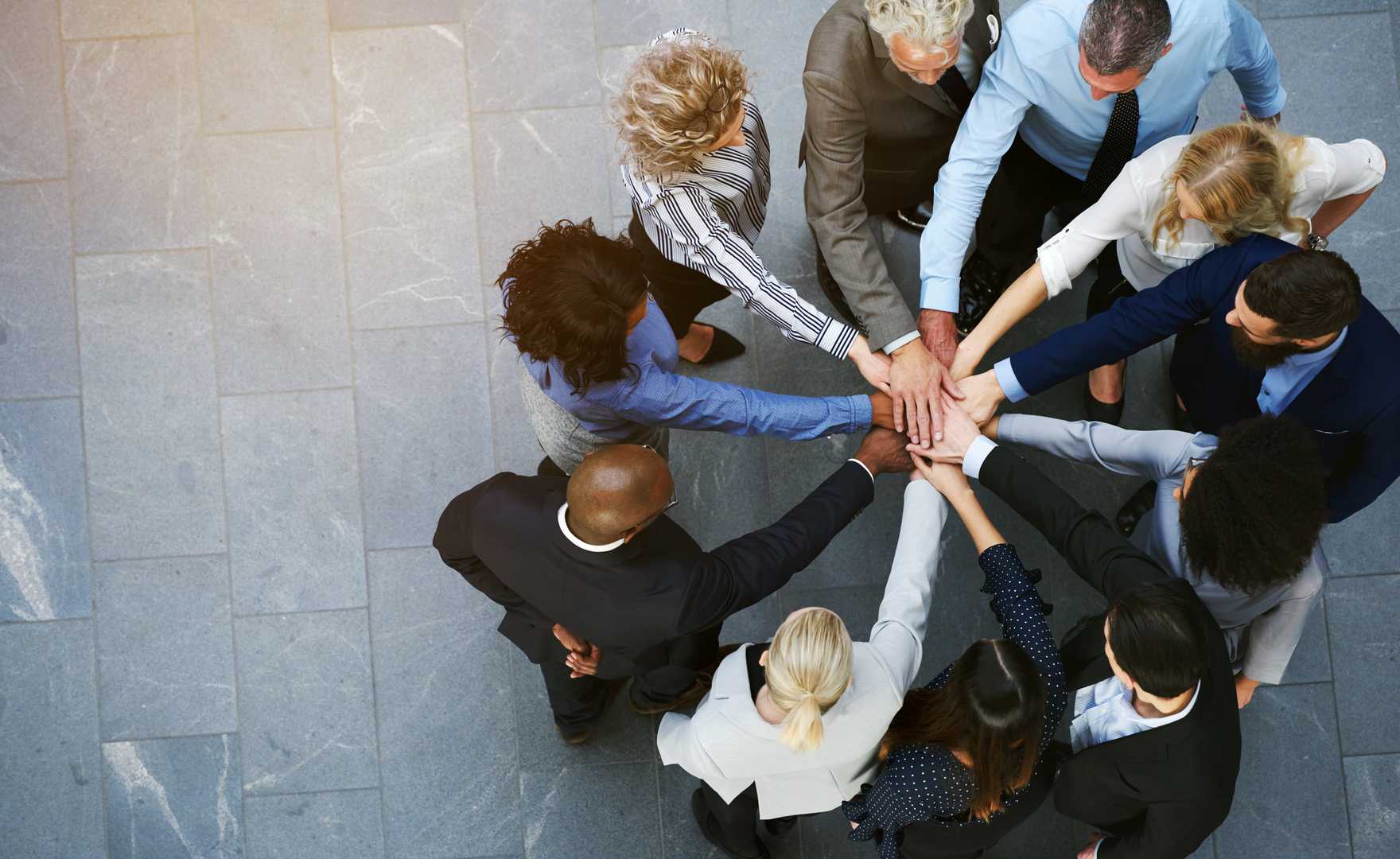 Where team building exercises and away-days have historically been popular for team development, the results are seldom long-lasting or profound. This has left those involved in developing and leading high-performing teams searching for other ways to help them crack the code of how to maximise team effectiveness.
This need for change has led to team coaching becoming one of today's hottest topics in leadership and management and, in particular, Systemic Team Coaching is growing in interest for organisations. A powerful method for aligning teams with the systems in which they operate and building their relationships, we look at some of the ways in which this style of coaching can help address workplace issues and create competitive advantage for an organisation – and value for its stakeholders.
BONDING NEWLY-FORMED OR MERGED TEAMS
Effective teamwork depends on a variety of factors such as communication, leadership and trust. Where a new team has been formed or teams merged together, it takes time for the team to get to know one another and find their feet in the roles they each play. Systemic Team Coaching can help develop and build trust within the team as the group explores the team's internal dynamics and evolves a culture of its own. As well as providing the time and a safe space to allow individuals to learn about their colleagues' ways of working, preferences, personalities and strengths and development areas, it can also help to eliminate a blame culture and forge a platform where everyone is equally valued and respected.
CLARIFY DIRECTION AND PURPOSE
A lack of clarity in a job role can be a major contributing factor to a resilience drain and poor performance. Likewise, a team needs to be clear about its purpose and ensure all the roles within it are aligned to deliver its goals. A coach will work with a team to support them in identifying their goals and expectations, and, just as importantly those of their stakeholders and customers. They promote a belief in shared leadership and collective responsibility, so the members act consistently when they are connecting with colleagues outside the team.
BUILDING EFFECTIVE RELATIONSHIPS AND ADDING VALUE FOR STAKEHOLDERS
A majority of team coaching focuses exclusively on the team's internal ways of working and relationships; Systemic Team Coaching looks more broadly at the influences and connections outside the team, not just within it. These wider systems include the team's direct reports and sub-teams, their internal stakeholders, customers, shareholders – and beyond to the political, environmental, economic, social/cultural and technical systems and which could or should influence them. Systemic Team Coaching can help restore trust in an organisation and its leadership and supports value creation for the customer.
IMPROVING PERFORMANCE
While executive coaching used to be about remedial action for performance issues, it's now largely used to support high performers and those with high potential. So, too with team coaching. While it can be useful for helping teams with performance issues identify what's causing blockages and agree how to make improvements, it's equally valuable for the already-high-performing team who want to look at taking their performance to the next level, in the much the same way as a coach will already work with an organisation's top performers.
CULTURE CHANGE PROGRAMMES
A change in culture needs to be led from the top and Systemic Team Coaching can play a pivotal role in culture change programmes. Leadership teams are coached so they can successfully lead the company through the transition. A coaching approach like this increases leadership capacity and allows managers to demonstrate new values and behaviours which are linked to the programme's strategic goals. As part of a culture change programme, team coaching can be used to support teams at all levels to consider what the changes mean to them and how best to respond and reorganise themselves.
BUILDING RESILIENCE
Resilient individuals do not create resilient teams. Team resilience originates from a wide range of factors such as trust, team culture, psychological safety and the knowledge that is contained and shared within the group blending together. Team leaders must look beyond just simply spreading the workload and work with their team to make sure there is a clear sense of purpose, open channels of communication, a feeling of shared ownership and the space to allow them to reflect on past experiences so they can grow and apply any learnings to their work.
The AoEC offers triple-accredited coach training and consultancy services to organisations looking to embrace positive change through empowering their people. You can find out more about Systemic Team Coaching here and about the AoEC's team coach training here.