Systemic Team Coaching ® Certificate
Systemic Team Coaching ® Certificate
in partnership with Renewal Associates

Systemic team coaching drives powerful change at individual, team and organisational levels. This 3-day experiential programme explores how to coach teams to consider both their internal dynamics and external stakeholders, working with the connections and influences within and outside the team. Examining both internal and external aspects, the programme provides a valuable way of supporting teams to improve their productivity and performance and therefore realising their full potential.
Upcoming dates:
11 January 2024 - 24 January 2024
London, UK/In-person
22 February 2024 - 06 March 2024
UK/Live Virtual Sessions
07 March 2024 - 20 March 2024
London, UK/In-person
""We needed to develop a craft which brought the best of consultancy and organisational change and development, the best of team development and the best of coaching and we brought those together into a new, vibrant and dynamic craft""
- Professor Peter Hawkins
Benefits for you
Benefits for your organisation
Provides practical interventions to use with your client teams
Improves your self-awareness and your authority, presence and impact
Gain confidence to engage with team focused projects
Structured framework for team coaching assignments
Helps you to aid your client teams in clearly understanding the impacts on them from the wider system
Learn how to manage difficult conversations
Improve your facilitation skills
Access to our community of practice
Become licensed to use the Team Connect 360 diagnostic tool
ICF accredited programme
Helps support teams in identifying and focusing on their purpose and provides clarity in their role
Establishes trust between team members
Ensures teams work to their strength
Improves individual team member and collective team performance and resilience
Helps develop collective leadership and accountability
What you will learn
The core concepts of Systemic Team Coaching ® – this practitioner level programme introduces you to the key skills involved in the Systemic Team Coaching process. You will gain an understanding of the Hawkins' Five Disciplines model and its application to team coaching.
How to structure team coaching projects using Systemic Team Coaching ® – the hands-on practise will enable you to work with live experiments so that you explore the nature of team and group functioning and how to apply some of these in practice.
The importance of 'Self as Instrument' in the Systemic Team Coaching ® role – physical senses, intuition, body as data collector and sense-maker.
How to use and apply the Team Connect 360 diagnostic tool in client work – you will be licensed to use the tool and gain experience of interpreting a TC360 report.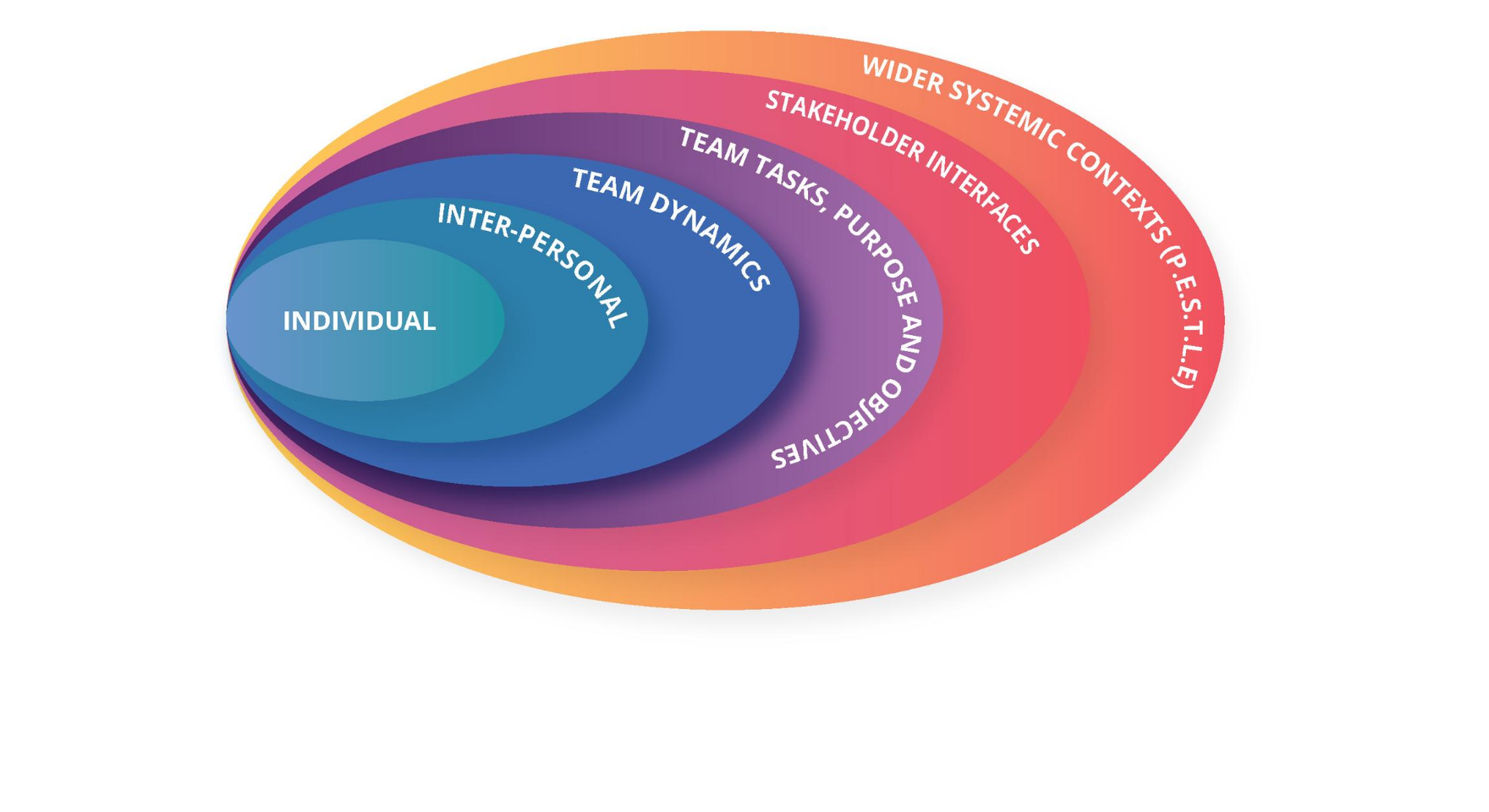 The systemic team coach views the team through six lenses...........generating value at the connections
How you learn

The Systemic Team Coaching Certificate has a preparation webinar to initiate the learning community, theoretical videos to ground you in the basic theory then three days of intense experiential learning. The programme combines theory, case examples and practical exercises to ensure understanding and application of the STC process.
Using a carefully designed business simulation, you will experience and practise coaching skills and techniques first-hand, giving and receiving feedback with fellow participants to consolidate your learning.
Expert faculty in a ratio of 1:9 will provide personal and direct feedback as you test your 'team coaching wings' in this safe practice environment.

Your learning experience
Your learning will be supported in a safe, secure and confidential environment.
The programme's experiential style allows you to practise coaching skills, take risks and feel confident to learn from your own and others mistakes.

Develop lasting and valuable connections with your peers on the programme and in our closed LinkedIn Community of Practice to continue your learning.

Accreditation
The Systemic Team Coaching Certificate is accredited with the International Coaching Federation (ICF) for 19 CCEUs (Continuing Coach Education Units) - 3 Resource Development and 16 Core Competency. The hours can be used towards an ICF credential via the portfolio route and the ICF Advanced Certification in Team Coaching.

For more detailed information see the ICF website.

Programme accredited by: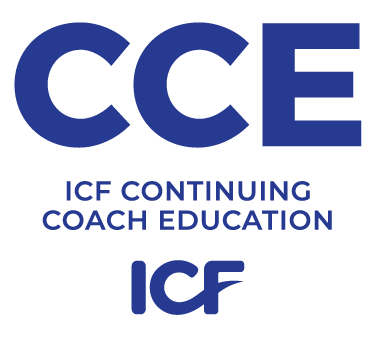 Who is the programme for?
This programme is suitable to those who have experience in facilitation, coaching and developing teams or who have worked in organisational development.
People on previous courses have included:
Managers or team/group leaders
Human resource, training and talent development professionals
Organisational consultants
Chief executive officers, business owners and employers
In-house and independent executive coaching professionals
How many people will be on the course?
We limit the maximum number of delegates on each virtual course to 18 in order to maintain a minimum faculty/student ratio of 9 delegates per member of faculty. The maximum number of delegates allowed on programmes with Peter Hawkins is 25 as he is happy to take a larger cohort and rarely delivers this programme in the UK.
Is this course residential?
You can apply for the Systemic Team Coaching Certificate online. The programme is available throughout the year.
If you would like to find out more before applying, please do not hesitate to contact us and we will be delighted to help you in any way we can.
You can apply for any of our STCC programmes online.
Is there any pre-course work?
There is approximately two hours of pre-course reading / viewing to help get all participants to the same starting point.


How much does the programme cost?
The Systemic Team Coaching Certificate runs repeatedly throughout the year and is offered in different locations. Due to its global nature, please check the price for the time and location of the course you are intending to book.
What does the programme fee include?
Face to face programme price includes all study materials, refreshments and lunch.
If a virtual programme - lunch and refreshment will not be included.

Is funding available for my training?
Although we do offer financial help for our more comprehensive core programmes, we are unable to offer discounts on short courses such as the STC Certificate.
Should you wish to go on and study the Systemic Team Coaching Diploma, then the certificate programme counts as module one and you will be eligible to join the Diploma from module two at a reduced price.
We recommend wearing comfortable, casual clothing on all of our courses.
"Knowing yourself and knowing how your team engages with stakeholders, both internal and external, is the secret sauce to success in all organisations. Having learned new skills and frameworks from the AoEC Systemic Team Coaching certificate course, I am empowered to deliver a better service to my clients."
Kate Makuen
"I often work with teams who are so focused only on themselves, their day to day tasks and the different personalities in the group. Of course the internal team goals and dynamics are important, but there is so much more to being a successful team. This program will give you the knowledge, understanding and practical learning experience to coach teams from a systemic viewpoint. Looking from the 'outside - in' to help them define what team success really is and help them deliver this success for their stakeholders and themselves. A wonderful program, I highly recommend it."
Nick Regan, UK
"The Systemic Team Coaching certificate was an excellent 3-day course. A perfect blend of theory, experiential work, reflection and fun. Thanks to Alan Taylor and Moira Nangle for their expert facilitation, for the AoEC for the organisation, check ins and pre-work and my 19 colleagues who were a pleasure to work with from such a variety of backgrounds. I learnt so much!"
Stuart Parkinson
"I wanted to understand the STC framework and process and this course delivered brilliantly, as ever with AoEC, great mix of theory and practice to embed the learning. Fast, fun and based on years of collective experience."
David Alcock, UK
"A highly interactive and experiential course, which allows you learn and apply the knowledge/skills of systemic team coaching early on, with strong support from expert trainers and coaching peers. Quality of course trainers, materials and operational support is superb and the added value of gaining a network of coaching peers across multiple sectors, as well as the AoEC network, makes the certificate an excellent long-term investment in one's practice as both a team and 1-2-1 Coach."
Sarmini Ghosh
"The Systemic Team Coaching Certificate was a well-structured, thorough programme of learning delivered by experienced faculty. The content is well structured with the closing peer-review session bringing the learning together very effectively. The case-study simulations enabled experiential learning guided by the faculty and made for an energetic on-line experience. The content was practical and aligns well to coaches already involved in team facilitation and coaching; lots of tools and techniques are shared by faculty and fellow participants. Overall a great learning experience for practical application."
Participant from May 2021 programme