Coaching in the Climate Crisis: A Certificate in Climate Coaching
Coaching in the Climate Crisis: A Certificate in Climate Coaching
Supporting you to walk into tomorrow more equipped and with greater clarity as to how you, as a coach, can bring the climate crisis into your coaching practice.
This three-day, accredited virtual programme is designed to both support you in enhancing your own self-awareness as a coach, whilst considering how you can bring the climate into coaching conversations and raise climate awareness in your clients.

Upcoming dates:
02 October 2023 - 16 October 2023
UK/Live Virtual Sessions
50% Exclusive AoEC Alumni discount for graduates of GB run diploma programmes
What you will learn
This programme is built on the AoEC climate coaching competencies of systemic thinking, coach as disruptor, behaviour change, and insight and self-management.
Within this context we will explore how to be a climate conscious coach; how to have a coaching conversation around climate change; how you can help others have a conversation around climate change; and how and when to introduce climate change into your existing coaching. This programme will also introduce you to a selection of climate coaching models and tools, and consider how to align your own coaching practice with the climate crisis.
Each of the three modules will integrate climate coaching practice and feedback, helping you to develop your competence and confidence when bringing the climate crisis into coaching conversations.
By the end of this programme you will understand how each of the climate coaching competencies informs your own practice, and how to be a climate conscious coach.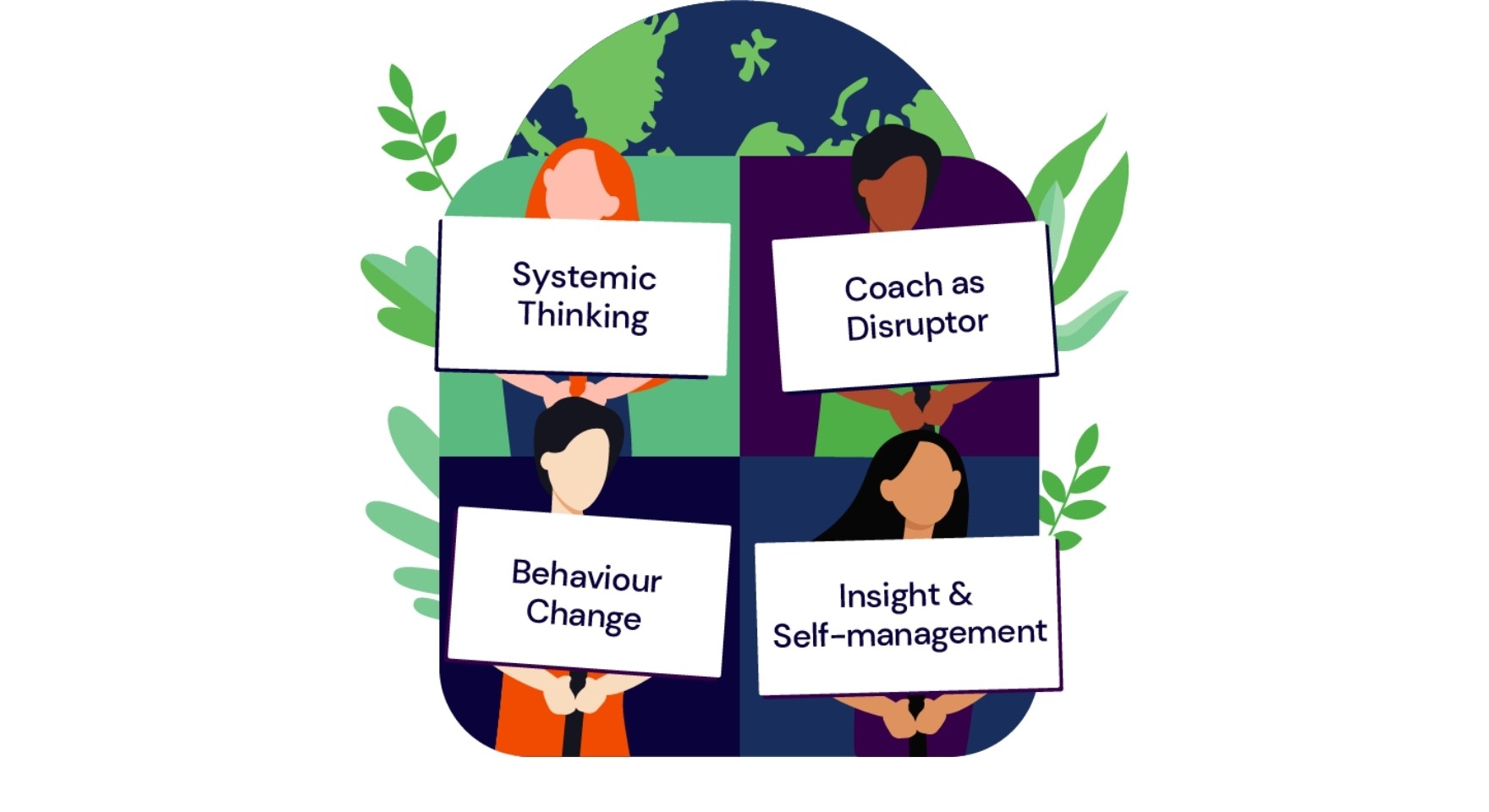 AoEC Climate Coaching Competencies
How you learn

You will be introduced to the latest models, tools, and approaches to climate coaching, but you will also work a lot on yourself: both as a coach and as a human! This work around insight and self-management allows you to embody the climate coaching mindset and stand by your client. Your learning is supported through demonstrations, daily small group coaching practice, and opportunities to establish and maintain connections with nature.
The programme comprises three modules over three days. The modules are scheduled to allow time for reading and reflection between each day. We also encourage you to initiate climate coaching conversations between days one, two, and three to apply your learning and build your experience.
Your learning experience
All three days of this programme will run virtually via Zoom, as we wish to maximise accessibility for participants and to minimise the carbon footprint.

Learning Outcomes
Understanding of how to be a climate conscious coach
Awareness of your own position on climate coaching
Insight into a systemic approach to climate coaching
Familiarity with the AoEC climate coaching competencies
Experience of practising and evaluating climate coaching
Clarification of your own coaching ethics
Accreditation
This is a certificate level programme; on completion you will receive a certificate of attendance from the AoEC.
This programme is accredited with the International Coaching Federation (ICF) for 19 CCEUs (Continuing Coach Education Units) - 11 Core Competencies and 8 Resource Development.
Programme accredited by: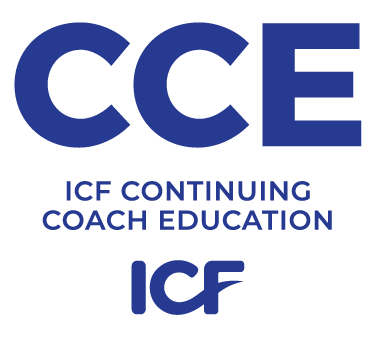 Giving Back
£100 of Coaching in the Climate Crisis: A Certificate in Climate Coaching will be donated to Cool Earth via Work for Good.

This virtual gift represents a donation to Cool Earth's rainforest conservation work and is the approximate value to sponsor a hectare of forest for one year. We will purchase the gift on behalf of each programme cohort.
"I now have direction in what I want to contribute to the effort to address our climate crisis and have begun to learn some tools in my toolbox. I feel this has opened an entirely new direction for my work."
Hilary Lynch
"The course generated clarity in how I personally connect with climate, with an interest to explore building my knowledge more, to support my coaching practice."
Gary Smith
"This is a great starter course into the complex world of "climate coaching". Lots of opportunities for those new to it to find their feet and develop confidence, and for those more familiar with it to have time to think about their skill gaps and where they want to progress their climate coaching practice. The course was very well designed and really skilfully facilitated by George and Kirstie. Thank you!"
Linda Aspey
"This was a beautiful opportunity to learn more about climate conscious coaching in a sophisticated learning space held by very skilled facilitators. It was just the right balance of reflection, personal sharing, discussion, content provision, coaching practice/application and inspiration! I heartily recommend it to anyone committed to working in this profoundly important way."
Lucy West
"Thought provoking and insightful programme. A really useful space to help bring climate coaching into your coaching practice. And really great diversity of thought and participants."
June Duffy
Who is this programme for?
Coaching in the Climate Crisis is for qualified coaches who want to bring the climate into coaching conversations and raise climate awareness in their clients.

If you are unsure as to whether this programme is right for you, please feel free to get in touch.
Is this always run virtually?
All three days of this programme will run virtually via Zoom, as we wish to maximise accessibility for participants and to minimise the carbon footprint.
How many people per programme?
This programme has a maximum of 18 participants with two faculty to ensure we deliver a high-quality learning experience.

Do I need to do any preparation before the programme?
There is a small amount of pre-course reading and watching of videos to complete before day one of this programme.
The programme is delivered by two members of AoEC faculty. In 2022 the faculty are George Warren and John Gray, both of whom led the design of the programme.
Find out more about them on our People Page.
You can apply for this programme using the form available on this webpage.
If you would like to find out more before applying, please do not hesitate to contact us and we will be delighted to help you in any way we can.
Faculty
George Warren Faculty
George Warren
Based in Wales, George is an ICF accredited executive coach, facilitator and consultant. After a year living in Argentina, George enjoyed nine years in senior management positions in the travel industry. It was here that he noticed that, each time after being coached, he felt unstoppable, that he could tackle any problem. Following up his interest, he studied and practiced coaching, enjoying the challenge of introducing a coaching culture and style to businesses. It was while attending the AoEC's Practitioner Diploma program that he realised coaching was in his bones. He set up his own practice shortly after graduating, and hasn't looked back since. An internationalist at heart, George loves nothing more than understanding different cultures and approaches. He has coached clients across Europe, Asia, North and South America, Australasia and Africa. He is deeply passionate about the topics of confidence, potential and enjoying a life and career in line with one's values.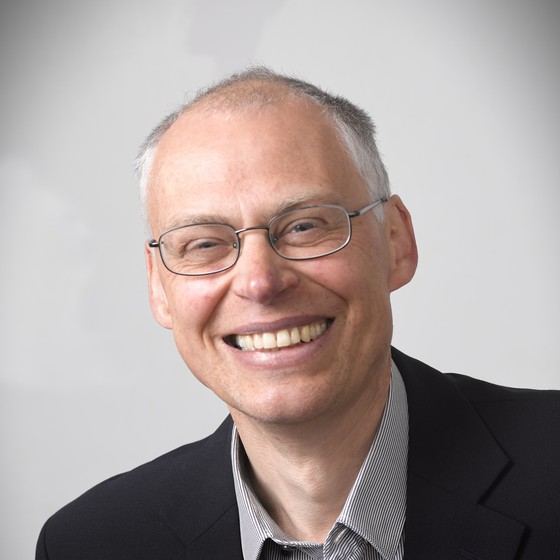 John Gray Senior Faculty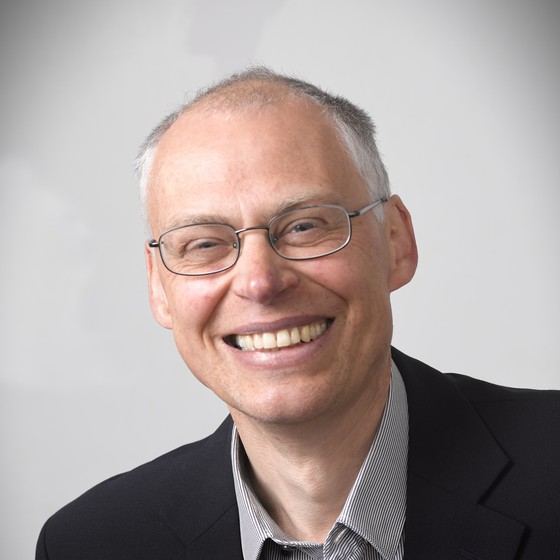 John Gray
"My role as AoEC faculty allows me to combine my experience in coaching with my enthusiasm for supporting people in their professional development and personal awareness and change. I bring empathy and insight to working with those in their learning journeys, for them to find their ideal coaching model and approach." Originally qualifying and practising as a solicitor, John has also worked at the at the Quaker United Nations Office in Geneva, in grassroots peace-building in Burundi, and establishing and leading a community mediation service. Since 2001 he has been freelance offering organisational consultancy and facilitation, non-managerial supervision, and also latterly coaching. He has also developed and developed a number of professional development programmes and initiatives, including supervision kills, effective conflict skills, team building, reflective practice, managing change, and globally responsible leadership skills and practice. His coaching practice is with leaders and leadership teams, in a wide range of local, national and international organisations. In addition to his coaching, and his faculty role with AoEC, John is a part-time lecturer in leadership and management at the University of York's Centre for Applied Human Rights. John's qualifications include: · Practitioner Diploma in Executive Coaching · Diploma in the work of the Change Agent · Advanced Diploma in Therapeutic Counselling (Groupwork Skills) · Certificate in Management and Leadership · Accredited Executive Coach – AoEC
"If you are interested in progressing your practice and presence as a climate coach, I'd encourage you to consider this course. It's a provocative and informative course and, whilst you may not have time to answer every question you have, you will come across skilled and adept facilitators and a compassionate band of coaches who will help you on your way. This course will partner with your desire to have a positive impact upon our planet."
Johnny Parks, Founder of Toward
"The sessions were beautifully paced. They were facilitated with qualities of deep and care-filled attention and equality. I experienced them as gently held, guided and led by skilled and generous facilitators who brought their humanity with compassion, encouragement and support. The space and the learning threads were beautifully balanced and modelled with grace, care and provocation - you walked alongside us, each of us on our tightrope walking journey becoming more sure-footed, unravelling and expanding. It was surprising, challenging and a sweet fertile ground for growth."
Mel Shearsmith, Creative Coach
"The course has been thought-provoking and inspiring. I loved the triad coaching practice and I have come away with new ideas and tools. But, most important of all, I've come away with the certainty that I can use my coaching skills to play my part in responding to the climate crisis."
Jane Brotchie, Personal and Professional Development Coach
"After having coached on climate awareness for a while this course allowed me to structure my understanding and work in a way that can create greater impact. This course delivers both on creating greater understanding on how to show up in regards to climate both individually and professionally but also allows space to grow as a coach. There was lots of experiential learning and space for reflection in addition to tools and models presented. I highly recommend this program for those new to coaching on the topic of climate as well as those who have already got some experience. In addition I was impressed with the way the course was designed to create that safe space allowing everyone to feel comfortable to share on a very emotional topic. Thanks for three very valuable days."
Camilla Degerth, Coach
"Well done on AoEC for running a really deep learning experience for climate coaches or those who want to strengthen their work in this area. It is so powerful to be growing in strength as a community of coaches in this vital area for ourselves, our clients and our planet. Huge thanks"
Lydia Stevens, Executive Coach
"Three days of enquiry, practice, reflection and gentle challenge to help garner the impetus for bringing nature, the climate and our precious planet into the coaching room. If we accept that we live and work in systems, then climate's voice needs a safe and brave space for expression."
Emma Pearson, OD Consultant & Executive Coach
"This programme helped me further refine my understanding of system coaching, particularly of course in the context of the climate and ecological crisis. It cut through my thinking about "Am I a climate coach" and "What's my agenda compared to what's the client's agenda"; and I emerged with clarity, energy and action which is already influencing my coaching and my chemistry conversations."
John Gray, coach and supervisor
"This was a beautiful opportunity to learn more about climate conscious coaching in a sophisticated learning space held by very skilled facilitators. It was just the right balance of reflection, personal sharing, discussion, content provision, coaching practice/application and inspiration! I heartily recommend it to anyone committed to working in this profoundly important way."
Lucy West, leadership coach at Lucy West Coaching